European Commission health chief calls for more power to organise health systems for crises, while parliament's budget chair issues warning on China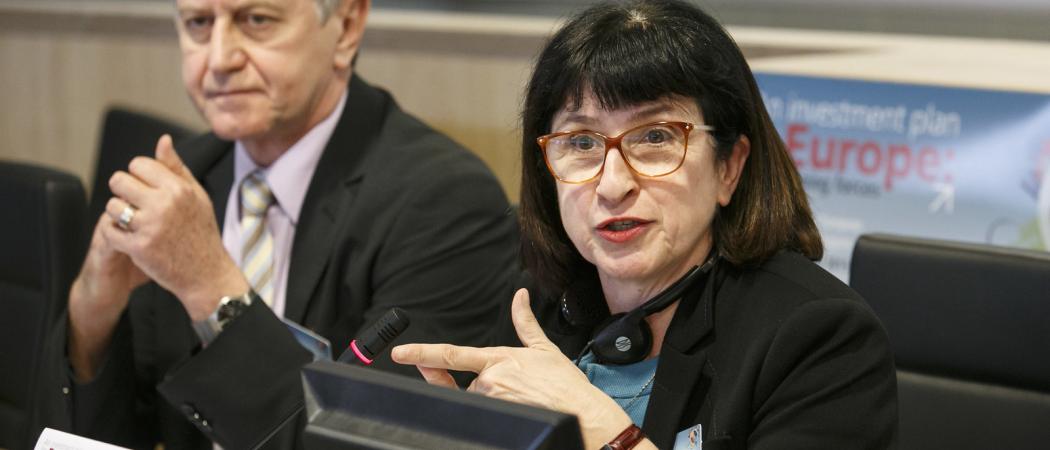 Brussels is looking to create a greater role for itself in the coronavirus recovery by gaining a bigger health budget and more powers to intervene in member health systems.
"We are working on a health programme that would have substantial[ly] more funding," the European Commission's director-general for health and food safety, Anne Bucher, told MEPs on Monday.  
Her comments confirmed the contents of a leaked proposal to create a standalone EU health programme, which mixes in new powers on health, in the commission's redrafted long-term budget.
This move would unwind the decision by the previous EU administration under Jean-Claude Juncker to consolidate health spending with several other programmes into an enlarged programme called the European Social Fund.
Following the COVID-19 crisis, Brussels needs to have a bigger role in "stress-testing" member state health systems, Bucher told members of the Environment, Public Health and Food Safety committee. "Strengthened surveillance will definitely be a priority in years to come."
Currently, the EU has some role in overseeing health preparedness plans – although this is limited to "desk analysis" from Brussels, Bucher said.
Powers to stress test hospitals and other health facilities, involving physical on-site inspections from EU officials are proposals under discussion. These powers "would allow us to have a clearer view on where there are needs across the EU," Bucher said.
EU law designates healthcare as a matter for the member states to manage on their own, so these ideas could face significant resistance. The commission's primary role in health centres on research, coordination for expert networks for rare diseases, and public health policies against AIDS, smoking and other health problems.
The new EU budget proposal, when it is published later this month by commission president Ursula von der Leyen, will attempt a huge economic reboot following the devastation of COVID-19.
Bucher said the pandemic strengthens the argument for a greater EU say on health. "Coordination was extremely difficult" between countries at the beginning of the crisis, she said. The EU is now running a procurement scheme to source ventilators, lab equipment, protective masks and gloves, and is monitoring supplies of essential medicines.
China warning
President von der Leyen looks set to use the 2021-2027 budget to borrow funds on the markets and then loan that money to member countries. She has suggested such a scheme could be at the heart of a €1 trillion recovery effort.
Any coronavirus recovery budget will need to see "solidarity with the hardest hit countries," said Johan Van Overtveldt, chair of parliament's budget committee. "But there also has to be responsibility – we can't be throwing money around."
In an interview on Monday, Van Overtveldt warned any economic revival was a long way off. "It will not be a V-shaped recovery because there's so much uncertainty," the Belgian MEP said.
Van Overtveldt said the commission should refrain from "funny tricks" with the budget and warned that a funding gap after the current seven-year budget runs out at the end of 2020 would be "very bad for the reputation of the EU."
The MEP expressed concern that China would emerge from the crisis as the strongest player in the global economy. "[It] doesn't look that attractive to me," he said.
Van Overtveldt claims that, "If China had warned countries about the virus three weeks earlier, 90 per cent of the deaths could have been avoided. What a huge responsibility."
He said European governments should step in and block any Chinese takeover attempt of companies in the coming months. "We need to protect our entrepreneurial structure. We need an intelligent ban on foreign takeovers. It should be temporary protection, but it would help recovery coming out of this deep recession," he said.