European policy encourages researchers to move freely between borders, but blanket EU labour rules are getting in the way. With pandemic travel restrictions lifted the administration costs are giving institutions a headache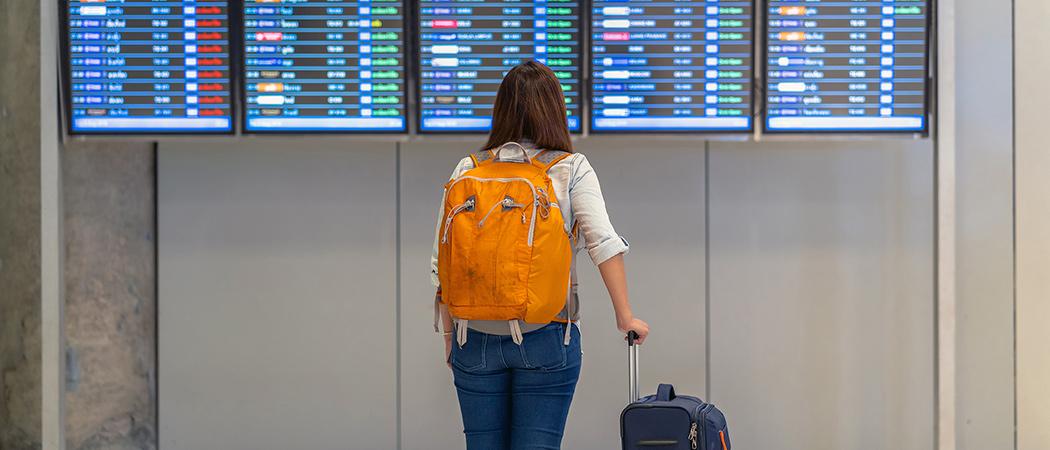 The lifting of pandemic restrictions on travel and increased requirements in Horizon Europe and other EU research programmes for researchers to spend time abroad is drawing renewed attention to the way in which blanket EU rules for managing labour flows are getting in the way - and leading to fresh calls for action to deal with the problem.
"What we are seeing are unintended consequences of rules invented for an entirely different purpose," says Michael Hörig, director of the German Academic Exchange Service Brussels Office. "It is definitely something that is affecting all research funding and granting organisations."
To help scientists expand their networks and expertise, EU policy and funding programmes, such as the Marie Skłodowska-Curie Actions researcher mobility scheme, promote cross-border exchanges. The budget for these schemes has gone up in Horizon Europe and as the number of researchers taking advantage of them grows, organisations are struggling to stay on top of filling out travel forms, sorting out papers for posting researchers abroad, and enabling staff to work from abroad.
These administrative issues are causing friction in the EU's researcher mobility bubble."[EU research programmes] are very good, but they include more and more preconditions for researchers to spend certain time abroad, which is valuable for excellent research. But we've had cases where an institute has stepped back from the programme due to costs and administrative requirements," says Annika Gehrmann, head of group for international human resources and labour law at Fraunhofer-Gessellschaft.
Stakeholders point the finger of blame at EU labour directives drawn up for different types of careers but which are applied across the board. Their implementation also often differs from country to country, leaving research organisations struggling to navigate the multitude of national interpretations of the rules.
Gehrmann says the issue of adapting the rules to support researcher mobility should be addressed as part of the push to set up the European Research Area. "With a view to employment framework conditions, there is a strong need for a more international and a more flexible [system]," she said.
Hörig says it is important to act at national level to get the ball rolling. "It's important to address it at EU level, but the pressure has to come from member states to change these rules," he told Science|Business.
Four offenders
The bureaucratic burden of EU labour laws is a long running problem, but is now re-taking centre stage as academic and researcher mobility flows return to pre-pandemic levels. In July, the European Association of Research and Technology Organisations (EARTO) published a position paper summarising the four main hurdles to mobility, while in Germany, the Alliance of Science Organisations recently sent a letter to the employment minister Hubertus Heil asking him to look into the issue.
The EARTO paper singles out four big obstacles that cost organisations sending and receiving researchers time and money, which Hörig says are in line with German institutions' concerns.
The first problem is filling out 'A1' forms which state in which country the travelling researcher pays social insurance. It takes 15 to 20 minutes to fill out each form for each business trip. Dropping the requirement for short trips would eliminate a lot of paperwork, according to EARTO.
The second issue is inconsistencies in different countries' notification requirements for employee postings. There is an EU directive obliging organisations to notify when an employee has been posted abroad, but different countries have different systems. Some are user-friendly, some aren't. Some must be done in English, some in the local language. In many cases, institutions have to pay third party service providers to sort out the documents, a luxury some cannot afford.
"The notification requirements make some business travels or secondments expensive and ineffective," says Gehrmann. "We need some type of standardisation. It's hard to explain to employees who need to go on a business trip why there are different notification requirements in different countries, and why notifications cannot always be made in English."
The third issue surfaced after the pandemic boosted working from home. Researchers now expect to be able to work from wherever they are, but research organisations find it difficult to directly employ staff remotely due to "various tax and social security hurdles," EARTO says.
Also at issue is an EU directive allowing researchers with a work permit in one member state to participate in mobility schemes in other member states. EARTO says this supports mobility but is rarely used in practice, and is calling on member states to properly implement the directive.
In the case of the MSCA where mobility is at the core of the programme, the major issues have been identified and many have been addressed over the years, said Fernanda Bajanca, chair of the MSCA Alumni Association. "Still, it is a work in progress as EARTO well demonstrates. The unnecessary bureaucracy in some cases, or the national-specific regulations in other cases, make up the majority of the complaints. We would definitely be in favour of moving towards true open borders to the mobility of researchers in Europe, simplifying the procedures and unifying the regulation," she said. 
Open discussion
EARTO first raised these issues back in 2019, but did not get a proper response from EU policymakers. From the beginning of 2020, the COVID-19 pandemic limited researcher mobility, reducing the pressure. Now the association is calling attention to the problem once more.
Gehrmann believes the issue may be more acute now than ever. "It's basically an administrative problem, but I have the impression that international recruiting is becoming more difficult at the moment," she said, citing the desire to work from home but engage internationally as one of the reasons.
Hörig supports EARTO's efforts in calling attention to the hurdles to researcher mobility. While the bureaucratic burdens do not stop movement, it is in the best interests of the EU to make cross-border cooperation as smooth as possibly.
 "There's always a level of bureaucracy, but my interpretation is what the European Research Area should do and could do is remove as many obstacles to researchers and academics as possible, and promote new rules and regulations," Hörig said. "We cannot just settle now with the way we do it at the moment, because it's not satisfactory. The [EARTO] position paper is a very good point to pick up from."