EU commission president warns of funding shortfalls for Horizon Europe and Erasmus in 2021 if member states do not agree on a budget quickly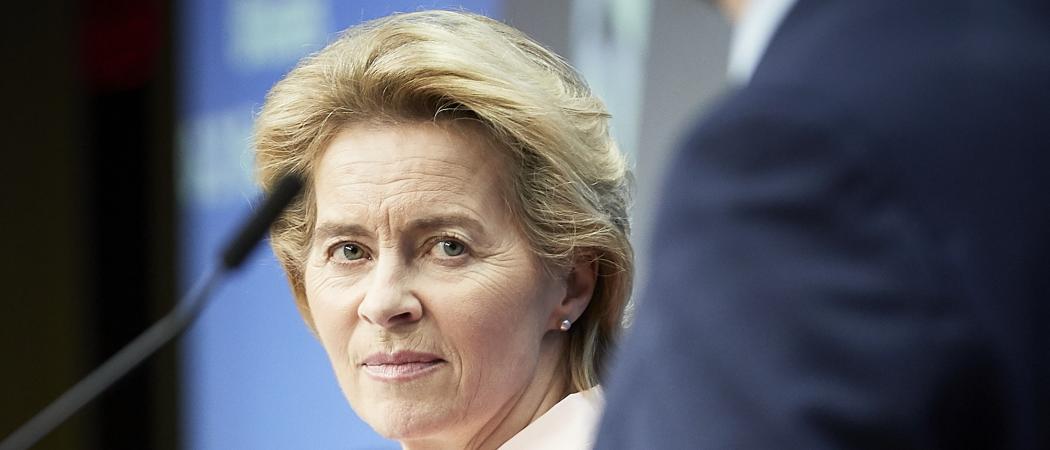 Failure to agree on the EU's multiannual budget for 2021-2027 will delay the launch of Horizon Europe and the student exchange programme Erasmus, Ursula von der Leyen warned after member states failed to agree on how much they should contribute to the EU purse.
For the budget to come into force in January 2021, EU member states have to reach an agreement well before the end of the year, in time for it to put through a vote in the European parliament. "If we have not done that, then we will have no budget, no Erasmus programme, no resources for research, no resources for regional development or border protection," von der Leyen said.
The European Parliament also voiced dissapointment with the inconclusive summit. "We need resources to ensure that Europe is always at the forefront of research and is not reduced to importing new technologies, which [it] has not helped to develop," European Parliament president David Sassoli said after meeting EU leaders.
It would not be the first time EU programmes have been delayed because of budget talks, Sassoli told EU leaders. A quick agreement on the budget would help the commission avoid "the delays that hindered implementation of previous financial frameworks," he said.
Research interests are worried the budget talks will delay the start of Horizon Europe.
Enora Pruvot, deputy director for governance, funding and public policy development at the European University Association said universities are "heavily disappointed" with the European Council's failure to agree on a figure. "We have a great concern there, in terms of the timely start of Horizon Europe," Pruvot said.
When the last multiannual budget entered into force in January 2014, the European Council had agreed well in advance, sealing the deal on 8 February 2013. "We are now past the mark of last time," said Pruvot. "But we still think it's possible to make room for an agreement in time."
Horizon delayed
The commission is planning to launch research missions and new industrial partnerships in Horizon Europe, but their start could be pushed beyond January 2021 if EU leaders fail to agree on a budget.
Proposals for research missions and industry partnerships are being drafted without an agreed budget, while some 30 partnerships involved in the green deal are waiting on a renewed budget deal.
Jean-Eric Paquet, the commission's director general for research and innovation previously said his office will probably be slowed down by budget delays. "We will have to see how far we can finalise the preparations without knowing the headline figure [of the budget]," Paquet said.
Another commission official has made it clear that a delay in agreeing the budget will mean the Global Challenges and European Industrial Competitiveness part of Horizon Europe will start late.
Stalemate at the summit
EU leaders failed to reach an agreement after nearly 27 hours of bilateral and group meetings and two plenary sessions last week.
Member states remain divided into two major camps. Austria, Denmark, the Netherlands and Sweden are in the "Frugal 4", a group of countries, which has promised to veto any budget that is above 1 per cent of gross national income.
The frugals are up against a group of 17 countries from central, eastern and southern Europe that call themselves the "friends of an ambitious Europe" and which are now demanding member states pay 1.3 per cent of their national income to the EU budget.
The European Parliament has long advocated for a budget of 1.3 per cent, while the European Council proposed a more modest 1.075 per cent. That would mean a €2.9 billion cut to the Horizon Europe budget drafted by the commission in 2018.
During the summit last week, the commission put forward a "non-paper" with a new figure of 1.069 per cent, in attempt to break the stalemate. That included a further cut of €900 million to Horizon Europe. Both camps opposed it.
"The countries supporting the cuts should clearly state which of the programme's ambitions they would like to see less funded," said German MEP and Horizon Europe rapporteur Christian Ehler.
Before the budget summit last week, von der Leyen said the commission will continue to defend "a modern budget" which includes financing for digitalisation strategies, the European Green Deal and Horizon Europe. "If Europe wants to prosper in the next decade, it has to invest in innovation in research, it has to invest in new priorities," she said. 
Ehler confirmed the parliament will support the Green Deal and the ambitious industrial and digital strategies planned by commission, but he said, "We have to put the money where the mouth is."
Charles Michel, president of the European Council said the issue of contributions has become "a very difficult topic, especially after Brexit." The UK's departure means member states will have to fill a gap of about €75 billion over the next decade.
Michel is expected to round up EU leaders for another summit sometime in March.