Despite a "Brexit gap" the next EU budget should put more money into research and digital development, says Günther Oettinger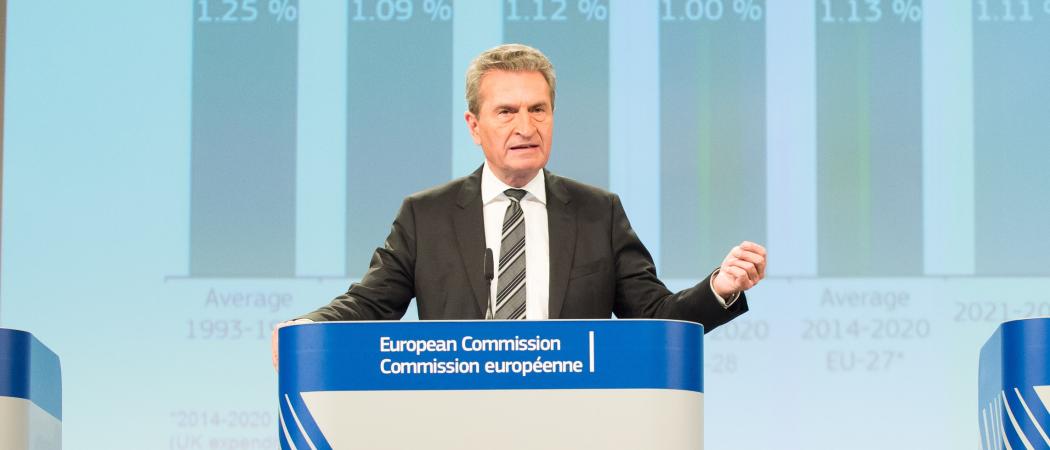 The EU's budget commissioner has called on member states to put more money into research in the 2021 – 2027 budget.
Speaking on Wednesday, Günther Oettinger said while there is a need to fill a "Brexit gap" in the EU budget created by the UK's departure, there is also a need to pay more to promote research and digital development.
Oettinger's remarks come in the wake of news that net contributors, including Germany and the Netherlands, will not support the EU's next long-term budget until substantial cuts are made to the commission's proposal. That means cuts to research are likely, because the other major chunks of the budget are fiercely defended by countries that benefit from them.
Every national government has a veto and Oettinger, in post for just one more month, has to persuade them all if his proposals are to make it through unscathed.
The commission wants to increase research spending from €77 billion over 2014-2020 to €94.1 billion for 2021-2027. Oettinger said that along with making up for the loss of UK contributions after Brexit, boosting the research budget is part of the rationale for asking the EU27 to pay more.
"We have a Brexit gap, which we did not wish to close only by cuts," he said. "With the member states' agreement, we wish to promote research, we needed to promote digital development," as well as other programmes, like border protection.
Better to give than to receive
Oettinger said the argument over net payers and net beneficiaries is outdated. The commission wants to "modernise" the EU budget and programmes like the €94.1 billion research programme, Horizon Europe, "Are not necessarily going to pay money back to member states in terms of the contributions which they have made, so there is no longer any relevance of this whole argument, [of] 'I'm a net payer,'" said Oettinger.
"I only hope that these modern elements of the financial framework will not be sacrificed on the altar of the cuts which some are demanding," Oettinger added.
EU research programmes date back to 1984, but grew substantially from 2007 onwards and are now one of the largest areas of EU spending. Horizon 2020, the current programme, has received criticism in central and eastern Europe because most of the money goes to already well-funded institutions in the west. That's because the main criterion for winning grants is excellence.
Given this, east European governments are incensed that Oettinger's proposal for a larger research budget would partly be paid for by cuts to agriculture subsidies and cohesion funds that support poorer regions to advance their development.