Anne Bucher, currently responsible for the European Commission's better regulation bid to cut red tape, is to replace Xavier Prats Monné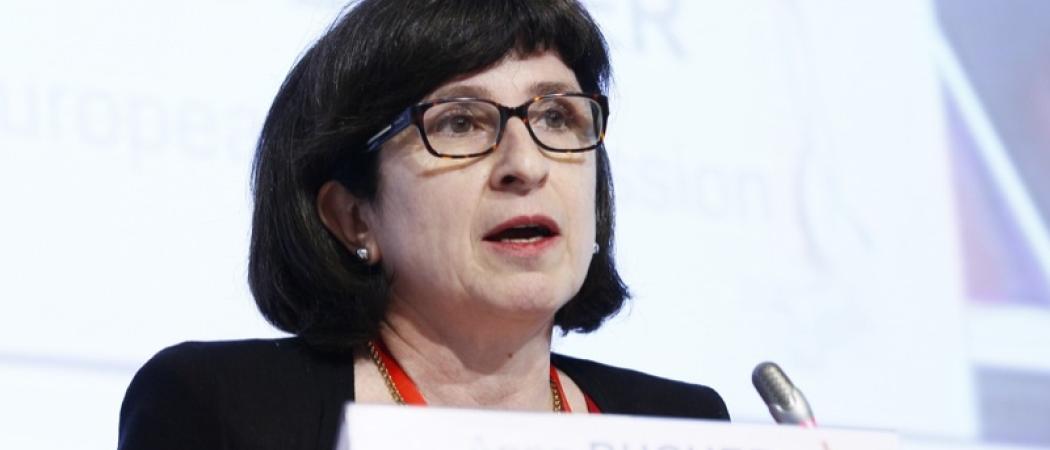 The European Commission has appointed Anne Bucher, current chair of its Regulatory Scrutiny Board, to head the 900-strong department of health and food safety, DG SANTE.
Bucher, a French economist, has worked for the Commission for 35 years. Her role for the past two years has been to oversee an effort to head off unnecessary and overly complicated EU legal proposals, as part of the Commission's 'better regulation' philosophy.
She will take up her new role on October 1, replacing another career civil servant, Xavier Prats Monné. He is retiring after 32 years in the EU executive to work with Teach For All, a global network of 48 education non-profit organisations.
Known in Brussels as an entertaining speaker, who mixes frankness with flair, Prats Monné joined the Commission in 1986 and covered briefs in employment, culture, youth, sport, health and food safety, and foreign affairs. He is an enthusiast about the role Brussels can play in health, despite a lack of hard power over EU-28 national health policies.
In 1991, the Spaniard was appointed assistant to the spokesman for Commission president Jacques Delors. Under the Prodi presidency, running from 1999 to 2004, he was an adviser to Michel Barnier, then responsible for regional policy, but better known today as the man directing the UK's exit from the EU.
Between 2014 and 2015, Prats Monné led the Commission's department for education and culture, before becoming the head of DG SANTE in 2015.