A White House body wants more research into lab safety measures, while the Commission has asked member states to review their rules. But action has so far been limited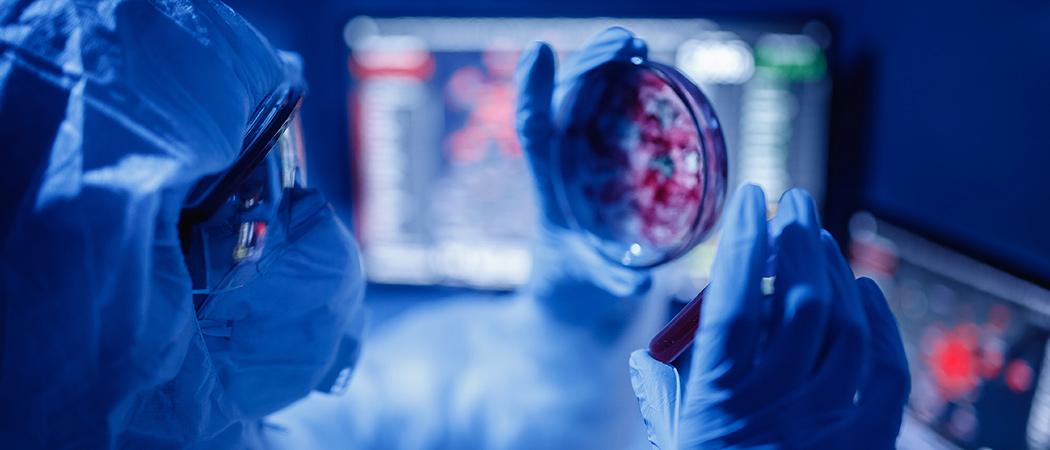 A flurry of new reports and directives in the EU and US have begun to address the risk of dangerous pathogens escaping from scientific labs, as observers worry lax safety and security standards could trigger a new pandemic.
The European Commission has ordered member states to regularly review lab safety standards, while a key US government science agency has suggested bringing in new grants to study biorisk in research institutions.
As the pandemic's emergency phase draws to an apparent end in most of the world, policymakers are drawing up ways to make sure it doesn't happen again. While the majority view is that SARS-CoV-2 was transmitted from animals to humans, the lingering suspicion that the virus could have escaped from the Wuhan Institute of Virology has focused minds on reducing the possibility of such a leak and on the need for stricter lab controls.
"The increasing risk of a catastrophic accidental release from one of these laboratories means regulators must implement changes now before a disaster occurs," concluded the Bipartisan Commission on Biodefence, a US body led by two senior former politicians, in a report released in April.
Smallpox, anthrax and contagious strains of influenza have all escaped from labs, it points out. For example, despite the eradication through vaccination of smallpox in the 1970s, a sample escaped from a lab in the UK and killed a medical photographer in 1978, triggering a panic that the disease could return. And the broader scientific literature is replete with examples of accident-triggered outbreaks.
Risk tolerance in labs handling biological threats "should be comparable to that of air travel", the commission's report says. 
But labs are notoriously cagey about making public when accidents have occurred, fearing reputational damage. As a result, the Centers for Disease Control and Prevention should work with US high security labs to incentivise the reporting of mishaps, it says.
Research on lab safety
The Bipartisan Commission on Biodefense is a private organisation, so it needs lawmaker and government buy-in to implement its recommendations.
But at least one of its ideas - expanding research into how to improve lab safety - is now being worked on by White House science bodies.
Last month, a subcommittee of the National Science and Technology Council, which advises the US president, concluded that scientists simply lack enough evidence to know how best to make labs safe and secure.
Some labs rely on "antiquated research" or "ad hoc protocols", warned the committee's report, Evidence-Based Laboratory Biorisk Management Science & Technology Roadmap.
"The costs of not advancing the scientific foundation for laboratory biorisk management are manifold—such as increasing the risks of accidents, inadvertent exposures and releases by using ineffective or outdated practices in life science laboratories," it warns.
This doesn't just mean practical research into, say, how to shower off pathogens when exiting a lab. The committee also thinks scientists could benefit from sociological research into how academia could become as safety conscious as the nuclear industry, for example.
Funding for biorisk research could be incorporated into grants, it suggests, or new dedicated funding streams established. Scientists need new ways of sharing what they have learned about lab safety, it says, because existing ways of spreading knowledge, like publishing in a journal, "face roadblocks surrounding reputational or liability sensitivities."
But for now, it appears that these recommendations and discussions in the US have not translated into new lab safety initiatives at individual universities or by regulatory bodies, at least publicly. Asha George, executive director of the Bipartisan Commission on Biodefense, said she was not aware of any such moves recently.
"The US government understands the need for improving lab biosafety and biosecurity," she said.
But it had not yet been able to create new programmes "that would not overburden research institutions," George added. "There has been some talk of creating an independent government agency to address lab biosafety and biosecurity over the past few years, but nothing yet has come to fruition in that regard."
The US National Science Advisory Board for Biosecurity is also currently reviewing guidelines for so called "gain of function" research, in which scientists make pathogens more risky in the hope of understanding them better.
Meanwhile in the EU, lab safety is to play a part – albeit a small one – in the bloc's plan for future pandemic preparedness.
A communication from the European Commission released on 26 April calls on member states to "conduct periodical reviews of laboratory safety standards based on the lessons learnt from the COVID-19 experiences, informing necessary revision, and strengthening biosafety standards."
A Commission spokeswoman did not offer any more details on this instruction. But the EU has funded preparedness projects, for example, about pandemics caused by lab accidents.
And in China, the government has already taken some steps to bolster lab safety and security, although it is unclear how these have filtered down to lab practice on the ground.
In 2020, it introduced new biosecurity legislation, and in March this year the country's powerful state council issued new guidelines on research ethics that include injunctions to maintain "biological security."
This article has been updated to clarify the role of the Bipartisan Commission on Biodefense.