Genome editing is not a silver bullet, but the technology can contribute to the goals of the Farm to Fork strategy, researchers say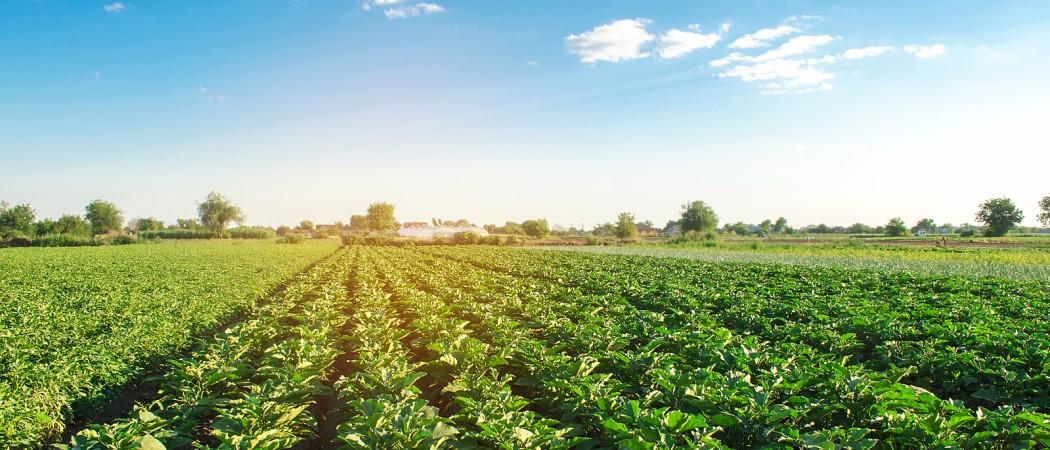 Using genome editing technologies in plants could help the EU ensure food security and reduce the impact of current agriculture practice on the climate, according to new report by the European Group on Ethics in science and new technologies (EGE).
Allowing gene editing for precision breeding would help the EU achieve goals stated in its Farm to Fork strategy, of reducing use of fertilisers by 30 per cent and turning 25% of agricultural land over to organic farming by 2030.
"There is a need to ensure food security, provide renewable resources for fuel, feed and fibre, safeguard the retention of biodiversity and protect the environment," the report says. "Current forms of agriculture contribute significantly to the anthropogenic climate crisis."
The ethicists also call for broader and more inclusive societal debate on genome editing, for better monitoring of regulatory and scientific developments in the field, and moves to establish a system of global governance of gene editing technologies.
EGE looked at the impact of gene editing in humans, animals and plants, concluding that in agriculture, the EU should speed up its adoption for plant breeding, to keep up with international competition and support food production.
Gene editing of plants is comparable to current breeding techniques that use radiation or chemicals to genetically manipulate seeds, or to what can be achieved by the natural, but laborious process of crossing different cultivars.
According to the Euroseeds association, the regulation of genome editing that is comparable to conventional methods should be proportional to the risk - and light in touch.
Petra Jorasch, manager of plant breeding innovation advocacy at Euroseeds, said without improvements in plant breeding, Farm to Fork will reduce agricultural productivity. "If you take [pesticides and fertilisers] from farmers, you need some kind of innovation to compensate," she said.
Catching up with the rest of the world
Precision breeding of plants through gene editing cannot be used in the EU following a 2018 ruling by the European Court of Justice, which found these techniques are subject to the 2001 EU directive banning genetically modified organisms (GMOs).
Post Brexit, the UK is currently considering whether to allow gene editing in crops, and has launched an industry consultation. The UK government view is that organisms produced by gene editing or other genetic technologies, should not be regulated as GMOs if they could have been produced by existing breeding methods.
Argentina changed its laws to allow genome editing in crops back in 2015. Other countries in South America soon followed, while the US, Canada, Australia and Japan seem to be following a similar direction. The debate is ongoing in Russia, China, India and South Africa, but the EU remains the only major region in the world where genome edited crops are regulated as GMOs.
"For the moment Europe is lagging behind," said Oana Dima, science policy manager at EU-SAGE, a group of scientists from 134 European plant science institutes and societies advocating for the use of genome editing for more sustainable agriculture and food production. "We are looking forward to the study of the European Commission, which will be a starting point for evidence-based decision making," Dima said.
The EGE report is part of a broader study the European Commission is carrying out at the request of member states, to assess if novel genomic techniques can be used safely for agriculture, industrial and pharmaceutical applications. The Commission is expected to publish its conclusions in April.
The Commission is planning to allocate €5 million from the Horizon Europe research and innovation programme, for projects aimed at understanding the benefits and risks of genome editing technologies in agriculture over the next two years.
Public perceptions
According to Jorasch, 25 years of activism against genetically modified organisms have skewed public perceptions of any form of genetic engineering and its potential use in agriculture, while the EU's restrictive regulation on GMOs has made it difficult to get products on the market. "There is a huge gap between perception and scientific fact," she said.  
While genome editing is not a silver bullet, the technology can contribute to the goals of the Farm to Fork strategy, said Dima. "We should look at all the tools that we have at hand and give farmers and the consumers the freedom of choice."