The Estonian genome project will provide personal feedback on the genetic information of a third of the population, laying the foundations for personalised medicine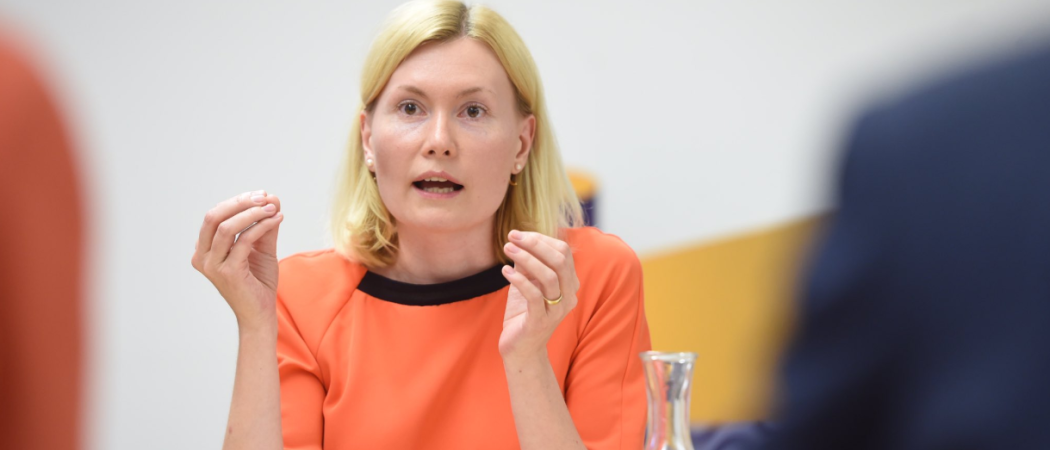 Riina Sikkut, Estonia's Minister for Health and Labour, is waiting to get back the results of a genetics test, which will tell her if she's predisposed to any illness or disease. She's not overly concerned about the outcome.
"I'm actually looking forward to it," she says. "It's going to lead me to make better health decisions."
Sikkut is one of 100,000 Estonians who will this year volunteer to have their DNA combed by high-speed gene sequencing machines in search of genes linked to diseases, traits or health conditions.
One goal of the €5 million government-led study in which they are participating is to help scientists peer into the genetic roots of chronic disease.
But in addition to prognosis, it is intended the data will be used as the basis for transforming the Estonia healthcare system to deliver personalised medicine and give people the information they need to prevent the development of chronic diseases.
There are ambitions to implement personalised medicine on a national scale, with a plan that by 2022, as many as 500,000 people will have records combining their electronic health records and genotypes.
"There are people who don't want to know the results of a test like this – and that's okay – but it's not something to worry about," Sikkut said. She was speaking at a session last week in Toulouse organised by the Estonian Research Council, the Estonian Genome Centre and supported by the European Regional Fund and the Estonia 100 programme, which marks the country's centenary.
Estonia is 17 years into its long-term genome sequencing programme. During the next four years, one third of the population, some 430,000 people from a population of 1.3 million, will be asked to contribute their DNA to the project. The samples are stored in a repository, the Estonian Genome Centre, based in the University of Tartu.
The genetic data collection, which builds on existing genetic records of over 52,000 Estonians collected since the centre opened in 2001, is the core of a plan to revamp the small country's healthcare system.
Biobanks help scientists discern the larger picture. Associations between genes and health often do not show up until very large numbers of individuals are compared at once.
"It's an expensive project: anything that's new is expensive, but prices will go down if this becomes standard. And, if we make people healthier, there will be savings," said Sikkut.
Studying a person's genetic makeup can help doctors get the "right drug for the patient the first time", said Lili Milani, research professor at the Estonian Genome Centre. "With the genome project, patients get a description of disease risk and access to counselling about how to reduce it. They are then guided towards more physical activities or preventive medical treatment if necessary," she said.
The system gives individuals control of their own information. They can see who has looked at their data and challenge any suspicious behaviour. Volunteers can also check a box on their consent forms saying they do not want to be contacted for any form of follow-up, or request to take part in clinical studies.
Plummeting cost of sequencing
Population level sequencing would have seemed preposterous to contemplate little more than a decade ago. The first genome human genome sequence took 13 years to complete and cost about €1 billion. Since then, it has become cheaper and easier. Now, a sequence can be completed in 48 hours at a cost of €1,000.
Digital health companies such as 23andMe are making genetic services more widely available to the public. The next goal is the €100 genome.
Computer analysis can pinpoint genes related to specific diseases. Some findings are clear-cut, but often the significance of a particular mutation is not known. In addition, sequence information can be used to predict if a patient is likely to benefit from a particular drug, or to screen for the presence of drug metabolising genes that mean a patient could suffer side effects.
The results can be applied to maximise the benefits a small country like Estonia extracts from its drugs budget. "There is only a given amount of money [….] Why would a speciality cancer drug be more important for a hospital to stock than diabetes drugs?" said Bobby Kaura, associate director and commercial market development at gene sequencing firm Illumina.
'What we do well'
As the world's most digitised bureaucracy, Estonia has shown an eagerness to tackle some of the world's biggest issues early on, says Sikkut.
The country has won praise for its pioneering e-government, which allows people to file taxes within five minutes using pre-filled forms, manage banking, register businesses, apply for child benefits, pay for parking tickets, vote, or get a medical prescription, in a matter of minutes, via a single sign-in.
"I haven't received a paper prescription in 10 years. In a personal capacity, I'm still a pen and paper person, but for systems, cyber is what we need to do, and what we do well," said Sikkut.
The government is using the technology to make its healthcare system more equitable, Sikkut said. "I'll give you an example. We have a pharmaceutical subsidy scheme for people with chronic problems who spend a lot on healthcare each year. Before, the patient had to fill out a form that stated the costs, and ask for money back. Only one third applied for the benefit. From this year, we implemented the benefit automatically. If you reach €300 a year in costs, for your next prescription, the state will cover 90 per cent of the cost. Yes, it's more expensive, but it's more equal."
The country has experienced the downsides of hyper-connectedness. In 2007, cyber attackers bombarded dozens of Estonian banks, government websites and newspapers, in a month-long campaign that also threatened to disable emergency services. Many commentators afterwards described the siege as the first instance of cyber warfare.
"If something is compromised, it's really hard to rebuild trust. But security fears aren't a sufficient reason for not moving on," said Sikkut.