Most of the 43 items on the commission's 2020 to-do list relate to the green deal and digital technologies, but there is a promise to breathe new life into the European Research Area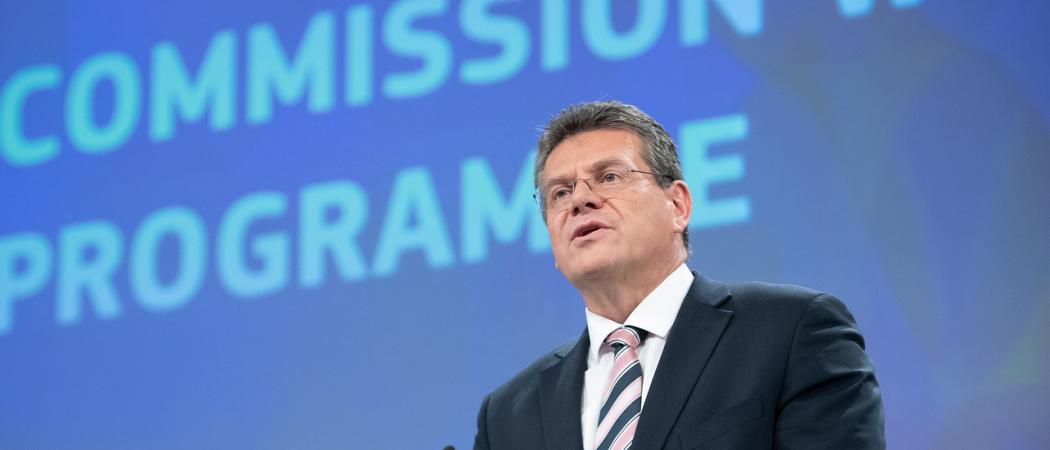 The revival of the European Research Area is among Ursula von der Leyen's top priorities for her first year as European Commission president, but most of the 43 items on her to-do list cover new initiatives needed to raise the EU's competitiveness in green and digital technologies. 
The list, "shows the direction we want to take for the next five years and beyond," said Maros Šefčovič, EU vice-president in charge of foresight.
In the work programmes for 2020 announced yesterday, the commission detailed for the first time how von der Leyen's political ambitions to advance European technologies required for greening and digitising the economy will be put in to practice.
The commission also set a timetable for producing a new plan for the future of research and innovation and the European Research Area before the summer, and promised to publish details on the research missions in Horizon Europe by the end of the year.
The European Research Area was established in 2000 in an effort to get researchers collaborating more easily across Europe. But in recent years, efforts to implement it have been slowing down, and the performance gap between countries and regions has continued to grow.
A new report by an EU advisory committee says the initiative has failed to deliver on its main objectives and notes the "unhealthy level of concentration of R&I pockets of excellence across Europe."
Plans for a green, digital economy
In the next weeks, the commission plans to propose a new European climate law, to translate into legislation von der Leyen's commitment to make the EU economy carbon neutral by 2050.
To support that, the commission will put out a "European Climate Pact" in the third quarter of 2020. "This commission is committed to tackle our generational challenges such as climate change, digitisation and migration," said von der Leyen.
Also this year, the commission will put forward a new European Data Strategy on how to make the best use of digital data for the development and uptake of artificial intelligence, that is in line with EU values and fundamental rights.
"The EU should be one of top three technological competitors in the world," Šefčovič said. "Competition is getting fierce."