Brexit, more competition for students, and the possibility of cuts in tuition fees is putting pressure on the finances. 'We feel it's a tenuous position at the moment,' says Oxford University's vice-chancellor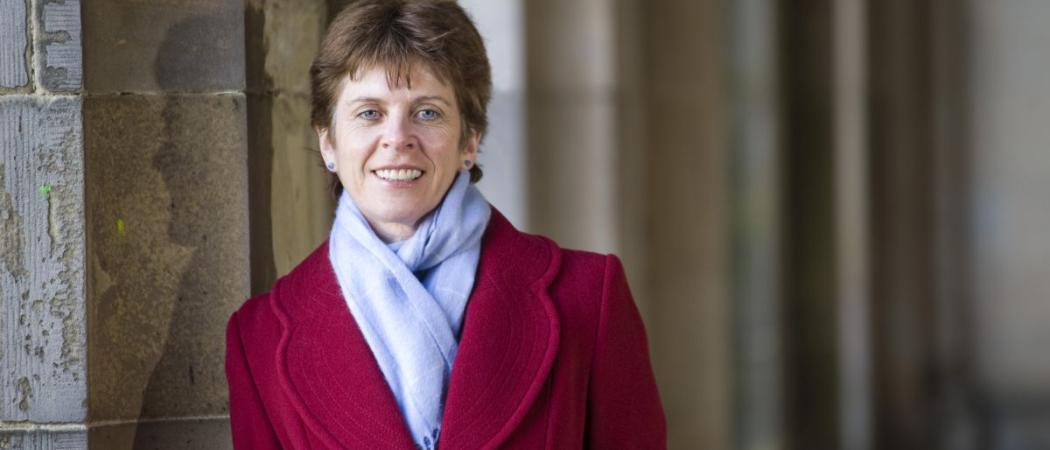 Universities in England this week sounded an alarm over their finances, with competition for students increasing and the twin prospects of a no-deal Brexit and a reduction in the fees they can charge students threatening to devastate coffers.
"It's a very challenging time for universities," Louise Richardson, vice-chancellor of Oxford University, told the House of Lords Science and Technology committee inquiry on Tuesday. "We feel it's a tenuous position at the moment."
Universities worry Brexit will dry up EU research funding and put off European staff and students. They are also anxious over a government review of university funding, which might result in a slashing of student fees.
If Brexit goes ahead, staff retention will become harder, Richardson said. Research staff are "hot commodities; if they feel they are in an environment of constant penny pinching, it erodes confidence, and makes it difficult to retain them," she said.
Her university is also bracing for a potential cut in the maximum annual £9,250 student fee to £7,500, when a government review of education funding is published.
Under the current system of funding in England, all undergraduates pay £9,250 a year in tuition fees, the highest rate in Europe. The government gives additional grants to top up the funding for high priority or expensive courses such as medicine, engineering and physics. Meanwhile, Scotland has free university tuition for undergraduates and in Wales fees are capped at £9,000.
While any fee reduction would be great news for students, and could save taxpayers money on unrepaid college loans, universities worry about the financial implications. Fees, rather than grants, now comprise the vast bulk of all university income for teaching undergraduates.
With student numbers uncertain after Brexit, university finances may suffer further still.
Oxford has not seen a decline in student applications from the EU since the UK voted to leave in 2016, but the number of European nationals applying for jobs has dipped.
Richardson said many Oxford students feel "personally unsettled" by Brexit. "We are forgetting the emotional impact on people," she said.
Leaving the EU without securing participation in future EU research programmes means funding could dry up for select research fields too, Richardson said. "If that UK money came back under our control, we fear it would be distributed more to applied research than areas like humanities and social sciences," she said.
The number of international students, who pay higher fees, is lower in Oxford compared with some other UK universities. Currently, they make up 20 per cent of the student body, of whom eight per cent are from the EU.
"We don't know what will happen to this eight per cent after Brexit. If they are charged [higher] international fees, the number will likely decline," Richardson said.
The university has also recently made a "very expensive commitment" to widen access for students from low-income families, Richardson added.
Oxford has seen a very significant growth in EU and industry funding in the past decade, Richardson said. The university last year scooped £63 million, or 11 per cent of its research budget, from the EU Horizon 2020 research programme. 
Oxford raised £725 million for research overall last year, with £578 million coming through competitive funding, and the rest via quality assessed government grants and industry. The university also generates income through publishing and philanthropic donations.
Income from government is flat and has fallen by 12 per cent in real terms since 2010. "It would be overstating it to say it's failing, but it's in jeopardy," said Richardson.
'Dramatic impact'
The expected impact of the government review on tuition fees will be "absolute and dramatic" for Manchester University, deputy vice chancellor, Luke Georghiou told the committee.  
The university would be forced to look at course sizes if cuts in fees are not matched by extra government funding. "Straightforward reduction would knock £60 million off our revenue. We'd potentially see subjects close, with pressure growing on higher cost lab-based subjects," Georghiou said.
If undergraduate tuition fees are cut, "the incentive [for a lot of universities] will be to take on far more postgraduate students in higher fee bands," said Georghiou.
Competition for students is growing. The UK has "unfavourable" visa arrangements compared to Canada and Australia, and is competing with European universities that increasingly teach courses in English, Georghiou said.  
Unlike at Oxford, student fees cover the bulk of university teaching at Manchester. Enrolments have gone up by 8 per cent at Manchester since the referendum vote to leave the EU – possibly because students expected fees would go up for them later, said Georghiou.
International fees create a surplus for the university, and that offsets a "substantial loss" on research. EU funding provides 13 per cent of Manchester's research income.
While universities fear straitened financial times, neither Oxford or Manchester are in any danger of going bust. They are both at the "financially-secure end of the conversation," said Georghiou.
"But if we look at the broader picture, the most vulnerable institutes are in the most vulnerable communities, [where they] provide an anchor of hope. They're very often critical for the left-behind towns."