The European Institute of Innovation and Technology will 'assess very carefully' how to involve participants from outside the EU. Continued UK involvement hangs on the final Brexit deal, says its director Martin Kern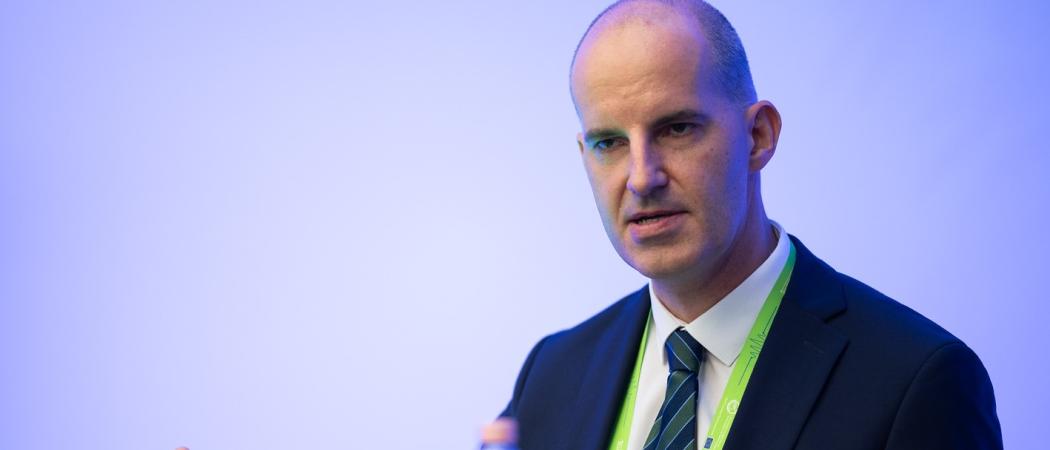 It is unlikely that the European Institute of Innovation and Technology (EIT) will be able to expand much beyond the borders of the EU, meaning partner institutions and companies in the UK will be affected by Brexit, says EIT director Martin Kern.
The institute has to follow the eligibility rules of the European Commission. "If and when [Brexit] happens, rules will be redefined, but that is not in our hands," Kern told Science|Business.
EIT has four innovation hubs with 117 participating organisations in the UK. Between 2014 and 2018, the EIT awarded grants worth €95 million for research in the country, €20 million in 2018 alone.
While EIT has mapped all the partner institutions and companies in the UK that would be affected by Brexit, there is no decision as yet on their future. "It all really depends on what is the final agreement, if and when Brexit will take place," Kern said.
Kern was speaking at EIT's yearly conference and innovation showcase in Budapest this week, in advance of the EU and the UK reaching agreement on Thursday on the terms for Brexit.
The reworked political declaration, covering future EU/UK relations, says terms and conditions will be set out for the UK's participation in EU programmes in science and innovation, youth, culture and education. These should include a fair and appropriate financial contribution, the declaration says.
While EIT does have some members from beyond the EU, this is on an exceptional basis. Participants from outside the EU are brought in if they bring added value for Europe and if there is knowledge to be gained.  "I think we have to assess this always very carefully," Kern said. "It will be a challenge to increase coverage."
Most international collaborations are established when for example companies supported by EIT need to access other markets in the US or in Asia. "We do have openness for that, but only under very clear conditions," said Kern.
Open KICs
Portuguese MEP Maria da Graça Carvalho, one of two leaders on EIT legislation in the European parliament said the EIT's big public-private consortia, the Knowledge and Innovation Communities (KICs), should be more open to new members joining them, if they are suitably qualified. That would include non-EU members, who would be required to pay their own way.
Kern dismissed complaints from some newcomers wanting to join KICs, who have said the EIT is difficult to get into. He argues the staggering growth of the number of partners is a sign of openness. "Anyone who is relevant for strategy in a KIC and has value to bring can join," said Kern. Ten years ago, the EIT had 78 participants, while it now has over 2,000.
In certain areas, the European Commission also wants the EIT to go further. Currently, 220 universities are members and the commission would like to see up 750 partner universities. "That will be a big expansion," said Kern.
But money is also an issue, he said. "If you keep expanding, at some point you spread yourself very thin."
The European Commission has proposed a 25 per cent budget increase for the EIT, raising the total allowance for 2021-27 to €3 billion. But that has to cover eight existing KICs and a new one to be launched in 2021 to support European innovation in creative and cultural industries, and also 50 innovation hubs and more than 1,500 partners.
Damning audit
A delegation of MEPs led by Carvalho will visit EIT headquarters in Budapest later this month to assess the work done by the EIT after a critical report published in 2016 by the European Court of Auditors (ECA) said the EIT cannot become an effective tool for breeding innovation in the EU without "significant legislative and operational adjustments."
Kern wants to show MEPs the EIT's plans for the future and that the problems found in the audit have been fixed. "We have now implemented all the recommendations [in the audit]," he said.
Kern hopes the European Parliament will back the commission's proposed budget increase for the EIT, and even "strengthen" it further. "I think we have a good story to tell," he said.