Cohesion fund is shaping up as direct rival to Horizon Europe in fight for extra spending in the EU's 2021 - 2027 budget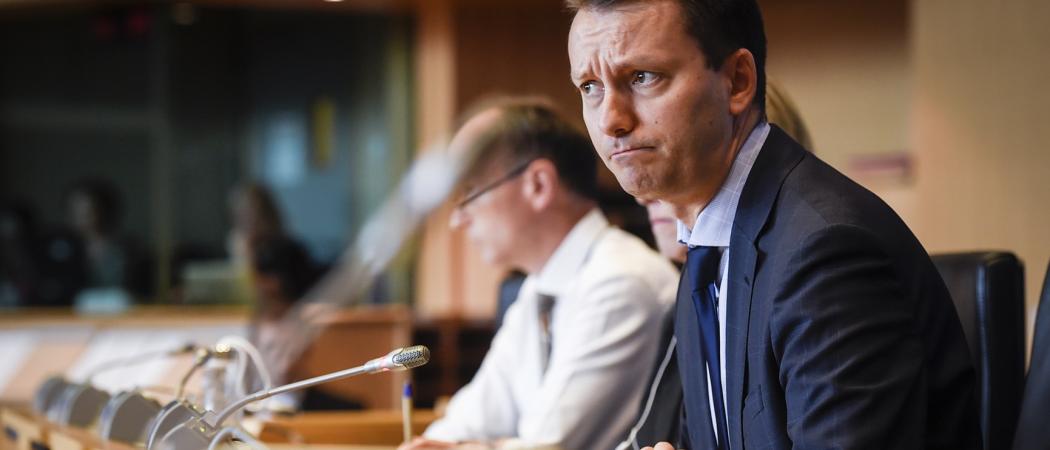 Strengthening European cohesion programmes is shaping up to become the number one priority of central and eastern European member states in the upcoming negotiations over the EU budget, trumping their concerns over east-west performance differences in research and innovation, and possibly thwarting attempts by the European Commission to secure a bigger budget for Horizon Europe.
For Poland, securing a strong budget for cohesion programmes is a top priority, Mateusz Gaczyński, deputy director for innovation and development at the Polish Ministry of Science and Higher Education told Science|Business. "Cohesion is our number one goal," he said.
Romania also favours cohesion over research. "Any increase of the research and innovation budget should not be done at the expense of other successful European policies, such as cohesion and the common agricultural policy," Romanian MEP Siegfried Mureșan told Science|Business.
However, Mureșan said while the EU budget should prioritise cohesion, there should also be funding for research and innovation and other areas that are expected to boost competitiveness and generate higher added value in the economy. "We want a budget that will answer to people's expectations and will be oriented towards the future," he said.
In the next EU budget, Mureșan wants Romania to get at least as much EU money as it did between 2014 - 2020. Romania is a net beneficiary and during the current EU budget it got out twice as much as it put in. At the same time, Mureșan also believes the new European parliament should call for a higher budget for Horizon Europe. "We are asking for a budget of at least €120 billion for research and innovation," he said.  
Bulgarian prime minister Boyko Borissov has already voiced his support for strengthening the cohesion programmes in the EU's next budget and called for a balance between growth policy and new priorities. "There is an exceptionally strong need to enhance the focus on the needs of the least developed regions," he said.
A bargaining chip
A final deal on the size of Horizon Europe depends on the outcome of budget negotiations by the incoming commission and the new parliament. It also rests on the new composition of the council, with several member states holding elections in the autumn.
And there remains the imponderable Brexit factor. The UK could leave the EU without a deal by the end of October, which could leave a €13 billion hole in the EU budget, at a time when not all EU member states are willing to send more money to Brussels.
"If the EU wants to do more for people, then a bigger budget is needed," said Mureșan.
In the budget negotiations ahead, some central and eastern European member states could use Horizon Europe as a bargaining chip to stop cuts to funding for cohesion. Sources in the Lithuanian government say the country "won't be the strongest fighter for Horizon Europe" if the programme does not – as promised – allocate 3.3 per cent of the budget to the widening programme, a string of initiatives meant to increase research and innovation performance in poorer EU member states.
Poland has similar concerns. Gaczyński said the 3.3 per cent widening budget is a good compromise between what the eastern European member states want and what western counterparts would agree to. However, Gaczyński said, "We must ensure that cohesion instruments do not crowd out Polish participation in Horizon Europe."
Mureșan also said he is in favour of promoting greater east-west geographical balance in research and innovation, but that the gap should mostly be closed through structural funds. "We want to use structural funds and national budgets to bring 10 [Romanian] research institutes to EU standards," he said.
A lot of these matters will be settled only after the new commission takes up the reins in November and clarifies its position on Horizon Europe. There are "a number of questions that we don't know the answers to yet," said Gaczyński.