After a year of silence, the European Commission finally sets out objectives for each of five pan-EU missions - a new Horizon Europe instrument marrying research and policy to address 'Grand Challenges' like climate change and loss of biodiversity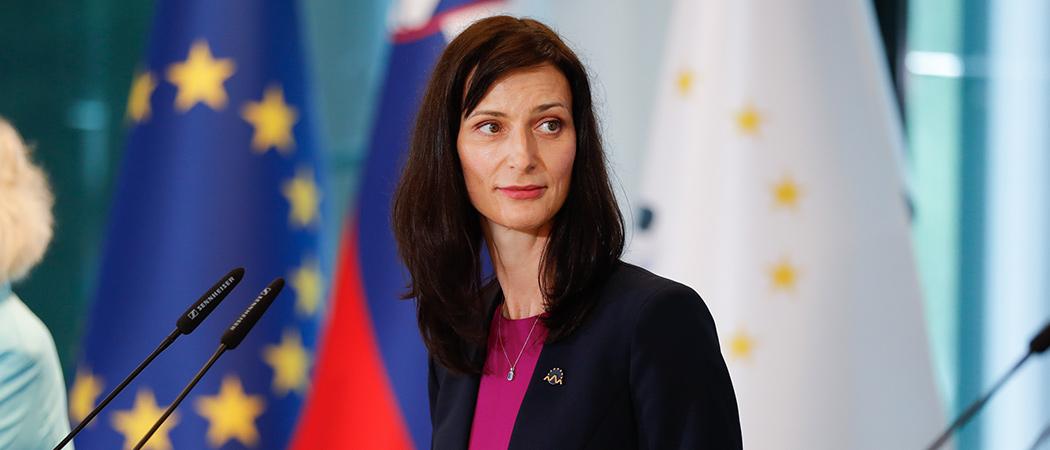 The European Commission on Wednesday launched the long-awaited €1.9 billion plan for the first two-year phase of five missions, a new-style approach to research in Horizon Europe.
Tackling major challenges, such as COVID-19 crisis and ecological degradation, require targeted action, said research commissioner Mariya Gabriel. "What we need is a bold and ambitious policy setting clear goals to shape the future that we want to live in. That is why we are presenting to you a new way of working."
The missions were mooted by the previous Commission and crafted by the current one, drawing inspiration from the work of Mariana Mazzucato, professor in the Economics of Innovation and Public Value at University College London, which sees the public sector taking a bigger role in tackling societal challenges. They're meant to expand on the remit of traditional EU research programmes by setting clear goals and mobilising action across the continent from private investors, researchers and the public.
Over the next decade, the five research missions will take action to fight cancer, help Europe adapt to climate change, protect seas and rivers, promote carbon neutral cities and foster soil health. Each mission will get at least €320 million, mostly from the Horizon Europe research programme, for the next two years as they get underway. If all goes well, more funding will be allocated in later years.
While groups of experts first submitted their ideas for shaping the missions in September 2020, until now little was known about what the missions will look like.
The initial reaction is positive. Massimo Busuoli, head of the Norwegian University of Science and Technology's Brussels office, says the plan has clear timelines and goals, which can then be translated into measurable impact. "The implementation plans are in my opinion well-conceived," he told Science|Business.
Meanwhile, the League of European Research Universities (LERU) supports the mission approach as envisioned by Mazzucato, but has doubts about what it sees as a small initial budget, general and vague mission targets, and about the timeframe of the missions, which stretches beyond the seven-year Horizon Europe programme, to 2030. "We want to give a fair chance, but we see today a number of things we have been afraid of over the past few months," said Kurt Deketelaere, secretary general of LERU.
Jan Palmowski, secretary general of the Guild of European Research-Intensive Universities, welcomed the plans and stressed the importance of providing support from other European and national programmes in addition to Horizon Europe funding, especially for demonstration projects and knowledge translation.
"Horizon can and must fund the research and innovation content of the missions based on the principle of excellence," said Palmowski. "And hence it is critical to have significant financial support from other programmes within the EU, lest we undermine the purpose of Horizon Europe, whose purpose is research and innovation."
Busuoli says the budget will never be ambitious enough when it comes to research but believes the funding can be leveraged to produce more impact. "These investments are meant to create clear, impactful examples that can be used as inspirational points. This is the right way to go," he said.
A new way of working
The plan is to get started by setting up €1.9 billion of demonstrator projects across the EU, which will act as exemplars for innovations that can be adapted and applied across the bloc. These projects, in line with the EU's political goals, will act as vehicles for delivering policy.
The oceans mission, for example, will start off with two lighthouse projects aiming to protect and restore biodiversity in the Danube river basin, and the Atlantic and Arctic coast.
"Area-based lighthouses will be the main mission implementation vehicle in its first phase. The purpose is to demonstrate in a large area that the specific objectives of the mission are achievable," said Virginijus Sinkevičius, EU commissioner for the environment, oceans and fisheries. "In the second phase, after 2025, the mission will support the scale up of projects throughout the EU mostly through private funding."
To make these projects a success, the Commission needs to engage diverse researchers and regions and get the member states on board. But an EU official says this won't be a struggle. "A little silver lining of our work from home in the past year: our outreach is facilitated."
The first step will be identifying partner regions to work with on cleaning up seas and waterways, adapting to climate change and becoming carbon neutral in the next decade. The Commission hopes to work with the Committee of the Regions to increase outreach and to form national and regional support networks.
All this will be critical in establishing the correct foundations for missions. In the case of the cities mission, for example, "Cities should not be left on the field doing this tough task. We want them to be doing it within a supportive national environment," said a senior EU official.
Busuoli says it's too early to say how quickly research groups and member states will rally to the mission cause, given it will require a different way of working. But he believes the Commission's recent push to create synergies between different programmes will come into play and help in enlarging the mission portfolios, once researchers and other stakeholders appreciate how they can make specific contributions to achieving a mission's goals.
Cancer mission:
The goal is to improve the lives of more than 3 million people by 2030, a step back in ambition from the previously proposed goal of saving 3 million lives, or roughly the number of people diagnosed with cancer in the EU each year. There is €378.2 million in Horizon Europe funding for this mission in the next two years. One of the main tasks will be setting up a platform to underpin a pan-European approach, promoting equity in access to the most effective treatments. It will also involve a strategic research agenda for understanding and treating the disease, actions to improve the quality of life of cancer survivors and support for a network of Comprehensive Cancer Infrastructures.
Soils mission:
The goal is to establish 100 labs and lighthouses to support remediation of soils. This is another example of shrinking ambition compared to the expert proposal, which called for 70% of EU soils to be restored to health by 2030. There is €320 million Horizon Europe funding over the next two years to set up an international research consortium on soil carbon sequestration and form a coordination platform to oversee the network of labs and lighthouses, which will act as local demonstration projects for the mission.
Adapting to climate change:
The Commission hopes to support at least 150 European regions and communities to become climate resilient by 2030. There is €368.3 million in seed funding, with the first thing on the to-do list forming an implementation platform to support and coordinate the first 60 - 100 participating regions.
Oceans mission:
This mission has the broad brush goal of "saving our oceans and waters by 2030". It also has the biggest budget with around €500 million coming from Horizon Europe, the EU fisheries fund, InvestEU and other programmes. Specific objectives include cleaning up plastic pollution and preventing loss of biodiversity. As with soils, the Commission will support a network of lighthouse demonstrators at coastal sites and river basins and promote effective water management. This effort will be assisted by development of a digital model of European seas and waterways, and improved monitoring of ocean health.
Cities mission:
The plan is to make at least 100 cities both climate neutral and smart by 2030, starting with an initial budget of €359.3 million from Horizon Europe. This will help launch a platform to provide technical, regulatory and financial assistance to the cities that sign up to work with the Commission on this objective. The money will also fund a portfolio of research projects and a knowledge exchange centre.