Brussels policymakers start circulating ideas to pitch incoming Commissioners, including a new tech fund – but sources warn none have yet been approved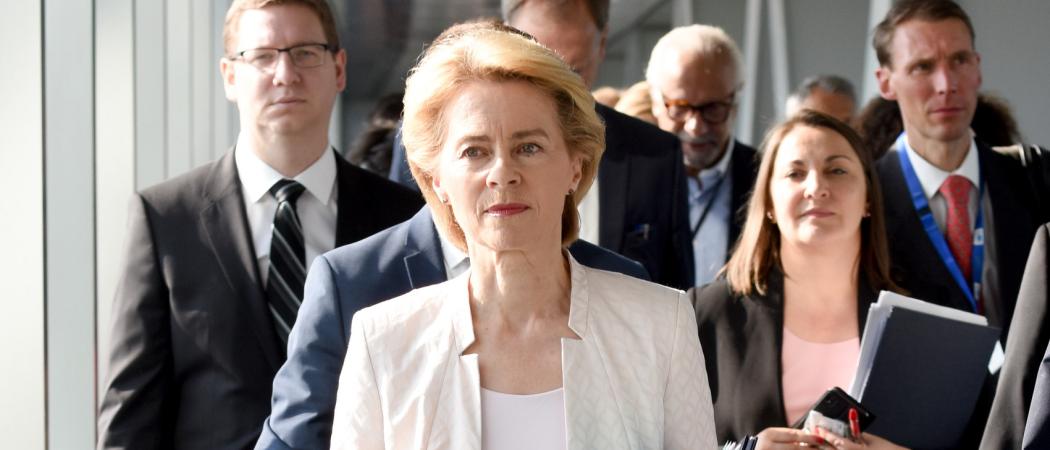 A new tech-investment fund, regulation for artificial intelligence, and a common European "space" for environmental data are among several ideas being discussed inside the European Commission as its staff prepares possible to-do lists for a new slate of Commissioners taking office in November.
According to one internal Commission document leaked to the Financial Times and Politico, the 38 different Commission directorates-general and agencies are considering a range of ideas – many old, and some new – to bring forward for consideration in coming months. Commission sources, however, called the document just "internal brainstorming", and said that none of the ideas in the document have yet been reviewed or endorsed by senior Commission staff.
Whenever a new set of Commissioners arrive, once every five years, a flurry of memo-writing takes place inside the Commission, Brussels think tanks and countless lobbying organisations, as they all strive to get their ideas in front of the new appointees. There's no certainty, however, that any of the ideas make it into action – in part because the new Commissioners will arrive with ideas of their own, and in part because the key decisions on policy priorities will be made by the member-state governments. On 1 November, a new Commission, led by former German defense minister Ursula von der Leyen, is due to take office.
The leaked document floats a number of ideas, some of which mirror priorities set by Von der Leyen in her "political guidelines" paper published this summer, including a "green new deal for Europe" and significant boost in investment in artificial intelligence.
According to the document, one possible idea is a "revision" of EU regulations in high performance computing – without giving any clear details on what that revision would entail – and  a digital leadership package which would fund "common investment priorities" in high-performance computing, quantum and microelectronics.
A fund for big companies
Certainly, the proposal from the leaked document that raised most eyebrows was the possible establishment of a €100 billion European Future Fund to support the creation of European tech giants. According to the document, the fund would pool private and public money mainly for equity investments in large technology companies to compete with the likes of Alibaba in China and Google and Amazon in the US.
As with all the ideas in the document, the fund is described briefly without detail and, according to Commission sources, have not been endorsed by senior management.
EU officials have been long complaining that Europe is falling behind both the US and China in terms of billion-dollar companies and technology giants. EU Research Commissioner Carlos Moedas has pushed for the creation of the European Innovation Council, a new policy instrument that would help take research results to the market. In addition, EU member states have agreed this year to establish InvestEU, a €38 billion loan fund with €11.25 billion earmarked for research and innovation.
The document presents the Future Fund as one step beyond the EIC and InvestEU, that is to help innovative companies grow faster and larger, and compete directly with other global players.
In 2006, 17 of the companies with the highest market capitalisation in the world were from the EU, but by 2017 this had dropped to just six. According to the document this state of affairs "presents a risk to growth, jobs and to Europe's influence in key strategic areas." 
The new fund would help the EU overcome "economic and regulatory fragmentation, underdeveloped risk capital markets, deficits in larger funding rounds, lack of patient capital and a gradual loss of leadership in several key industries," the document reads.
Other ideas floated in the document include creating "a common and open European data space for the environment and climate action to allow wide collection and better access to the wide range of environmental "big" data and engagement with citizens using digital tools." 
Another suggestion is to start EU regulation of artificial intelligence applications. Over the past few years, concern in Brussels has been rising about the potential impact of unregulated AI tools – potentially threatening privacy, security and democracy. The document suggests "a single market legal instrument providing clear and simple EU-wide rules on Al-powered goods and services."