The European Commission is siding with MEPs, who want to use the unspent funds to boost health R&D in 2022. But the Commission is at odds with Parliament over demands for more control over the EU's new health agency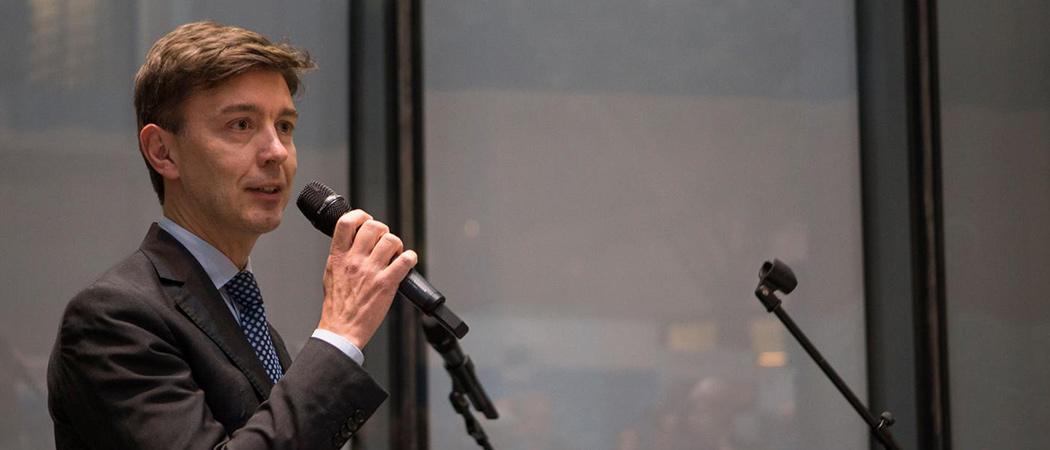 The European Commission can funnel unspent money from the final year of Horizon 2020 to its successor research programme Horizon Europe, a Commission official told MEPs in the budgets committee on Wednesday.
MEPs want €408 million left over from the previous EU research programme to go into Horizon Europe in 2022, with half being dedicated to health research. However, the Slovenian presidency of the EU Council has said member states will push back against this proposal and attempt to block a hike in the budget, preferring to hold the money in a contingency fund.
Julien Guerrier, director of the Common Policy Centre at the Commission's research directorate said Horizon Europe is "greatly oversubscribed" with less than 15% of applicants receiving funding. The Commission is rejecting many excellent research proposals which it cannot afford to finance.
"There is no difficulty indeed to absorb any increase of budget by funding projects that are on the waiting lists," Guerrier told MEPs.
"We already knew that Horizon Europe does have the absorption capacity for all funds, so we would insist that what is not used and what is planned for under the financial regulation should be used," said Portuguese MEP José Manuel Fernandes.
The Parliament and the Council are still haggling over the 2022 budget, because member states oppose an increase of €305 million to Horizon Europe over the level proposed by the Commission in June. The parliament figures are significantly higher than a proposal by member states, which saw a €316 million cut for the research programme.
In addition, MEPs and member states have another bone to pick, after they uncovered €408.7 million in unspent money from Horizon 2020 which, MEPs say, should go back into research projects. Half of the money should be used for health research, MEPs argued in their draft budget proposal.
According Irena Drmaž, Slovenian minister for negotiations on EU budget, member states want to keep some cash in reserve for unforeseen problems in security, humanitarian aid and migration, and are against spending the maximum possible amounts in the first years of the multiannual EU budget.
According to Drmaž, the Council is "surprised" by the request to route unspent Horizon 2020 money back into the research budget because the underspend was not forecast by the Commission and was not included in the trilateral agreement on the EU multiannual budget for 2021-27.
Haggling over HERA
In the same meeting on Wednesday MEPs raised again concerns about the lack of independence of the European Commission's brand-new Health Emergency Preparedness and Response Authority (HERA).
The new body is due to be launched next year with a budget of €6 billion until 2027, €1.7 billion of which represents Horizon Europe's contribution to research into health emergencies, but MEPs will have little control over how it operates.
It will be set up as an internal organisation within the Commission, coordinating the development, production and distribution of drugs, vaccines and medical equipment during health emergencies, and supporting research to develop new medical countermeasures, including EU-wide clinical trial networks and sharing of health data.
According to Guerrier, MEPs will have control over how the research money in HERA is spent via the programming and reporting process of Horizon Europe. "I think it's important to note that this [setup], from the research activities point of view, will enable us to keep all the research activities under one single programme and to keep also a unified programming process and reporting," he said.
A separate, independent, decentralised agency would have created "a silo in research activities funded by the EU budget," added Guerrier.
However, Fernandes reiterated that the Parliament expects fresh money to be allocated to new policy ideas and priorities, and HERA is a prime example of that not happening.  
"Often the Commission comes up with programmes and then it takes money from one programme to create new programmes," Fernandes said. "So maybe if we have a new priority, we will take money from HERA to allocate it somewhere else."