As calls for coordinated EU aid grow, the ERA4Ukraine portal pulls together information and support services for researchers both fleeing the war or under siege conditions in Ukraine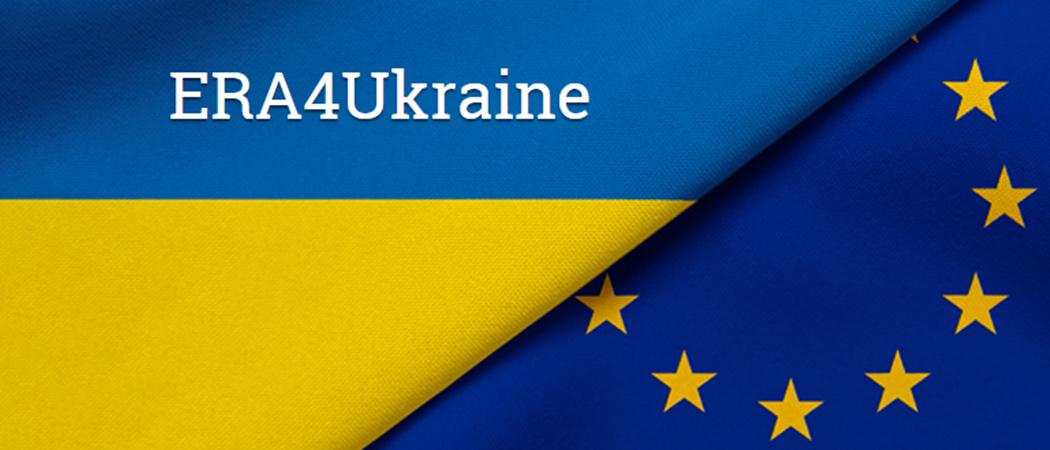 The European Commission today launched a portal that pulls together information and support services for researchers in Ukraine and those fleeing the Russian invasion of the country, amid calls for coordinated EU action.
The portal offers help with finding housing, job opportunities and recognition of education qualifications. It lists support and information from 30 European countries, non-governmental groups and EU-level initiatives.
As one example, the European Research Council, last week asked its 5,600 current grant holders to provide job opportunities to refugee researchers and support staff from Ukraine. Since then, 380 offers have been received, which will be listed on ERA4Ukraine.
The ERA4Ukraine platform builds on the existing EURAXESS network, which pools information for researchers from more than 600 centres and 43 national portals across the EU and Horizon Europe countries.
Jan Palmowski, secretary general of the Guild of European Research-Intensive Universities, welcomed the initiative but said that as its next move the Commission must look to mobilise resources for Ukrainian researchers from EU funds.
"It is extremely important that academics and students have immediate information on destinations they are heading towards, and this new portal will help. But we need much more," said Palmowski. "This means looking at all the instruments in Horizon Europe and Erasmus+, to see how these instruments can be opened up to researchers and students from Ukraine according to need."
Palmowski noted Europe is experiencing migration unseen since the 1940s, which means the issue will need more attention at EU and national level. So far, around 3.5 million Ukrainians have fled the country since the start of the war, and many more are displaced internally.
As a result, the EU has been facing calls to coordinate support for Ukrainian scientists. Research organisations, member states and the Commission moved fast to set up various support schemes but some say EU lacks an overarching framework to support coordinated efforts.
The first effort to bring together and share all the support measures for Ukrainians was the grassroots campaign, Science for Ukraine, which started as a Twitter account and has snowballed with the help of students and researchers from around Europe. The Commission says its new platform links to the grassroots initiative.
Christian Ehler, member of the European Parliament, had been advocating for a dedicated EU fellowships scheme for scholars at risk before the war in Ukraine. Now, the need for such an initiative is underlined.
"So a lot is happening, but let's face it - we are scrambling to find a solution because we do not have clear cut European support instruments for this situation," Ehler tweeted last week. He is to re-submit a proposal developed last year with fellow MEPs to set up a pilot project for a scholars at risk fellowships scheme.
This week, the Guild joined Ehler's call as it set out eight recommendations for the EU on how to help Ukrainian scientists, including easing the rules for mobilising funds from the Erasmus+ education mobility programme and setting up a fund for researchers at risk.
Since the start of Russia's unjust invasion, the European Commission has moved to cut Russian organisations off from Horizon Europe and unlocked funds for Ukrainian researchers that have won funding from the programme. "Pending the ratification of Ukraine's association to Horizon Europe, we have made sure successful beneficiaries can already receive funding from the EU R&I programmes," said EU research commissioner Mariya Gabriel.
The EURAXESS network which hosts the new Ukraine database also runs a separate service that lists internship and job opportunities for refugees in Europe.