The new Health Emergency Preparedness and Response Authority will coordinate research and innovation plans, and support EU-wide clinical trial networks and data sharing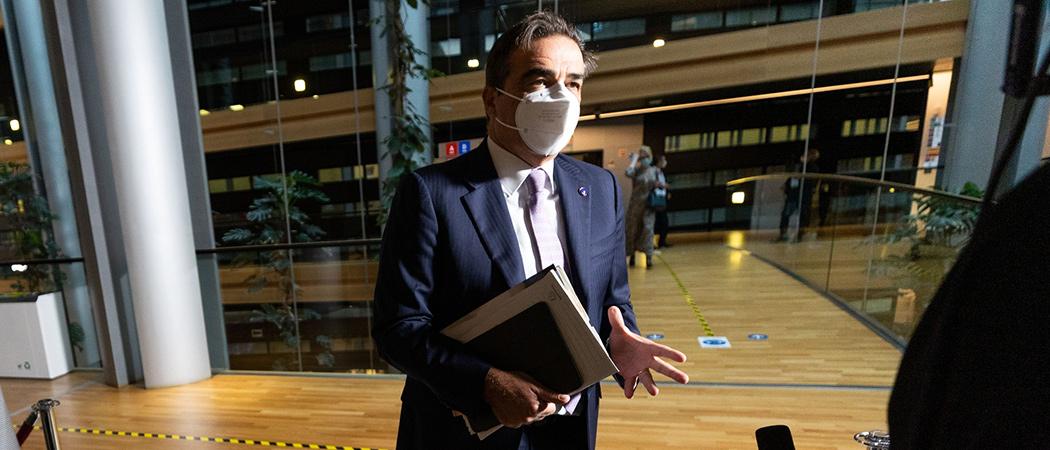 The European Commission has officially launched a new health body to coordinate EU-wide clinical trial networks during health emergencies.
The Health Emergency Preparedness and Response Authority (HERA), modelled on the US Biomedical Advanced Research and Development Authority, will start the work in 2022. It will have a dedicated budget of €6 billion up to 2027, but the Commission says it will also benefit from further €24 billion from other EU programmes.
HERA will be set up as an internal organisation within the Commission, with the €30 billion budget to be used for coordinating the development, production and distribution of drugs, vaccines and medical equipment during health emergencies. Last year, as the COVID-19 pandemic took hold, the EU lacked the capacity to purchase enough personal protective equipment and ventilators, as global demand went through the roof for these items, which are mostly manufactured outside the EU.  
"HERA will have the clout and budget to work with industry, medical experts, researchers and our global partners to make sure critical equipment, medicines and vaccines are swiftly available when and as necessary," said EU vice president Margaritis Schinas.
It will also support research and innovation in the development of new medical countermeasures, including through EU-wide clinical trial networks and platforms for the rapid sharing of research data.
"Research and innovation will be a central piece in HERA, as the new authority sets out to promote and support the development of medical technologies and their production," said EU commissioner for research, Mariya Gabriel.
During her state of the union speech on Wednesday, EU Commission president Ursula von der Leyen said HERA will bring together the public and private expertise and the budget to make sure the next pandemic doesn't catch Europe by surprise.
"We have the innovation and scientific capacity; we have the private sector knowledge, we have competent national authorities. "And now we have to bring all that together, including massive funding," she said.
HERA will also help establish a network of manufacturing facilities for vaccines and medicines which can be set in motion when a production surge is needed.
The authority will be able to activate emergency research and innovation plans and EU-wide clinical trial networks and data sharing platforms.
HERA will also pool in data from the planned European Health Data Space and the European Science Cloud.
Its functioning will be reviewed and adapted on an annual basis until 2025, when a full review will be carried out.
ECDC upgrade
The European Parliament is to begin negotiations with member states on a new legal framework for the European Centre for Disease Prevention and Control (ECDC), after the Commission came up with a plan to set up a new health security framework based on the EU's experience with COVID-19.
This week MEPs voted through a proposal to extend the mandate of the ECDC. Member states are expected to come up with national preparedness and response plans and provide the ECDC with better epidemiological data. MEPs also hope member states will agree to extend the mandate of the ECDC beyond communicable diseases, to cover cardiovascular and respiratory diseases, cancer, diabetes, and mental illness.