The new appointees broaden the outlook of the European Institute of Innovation and Technology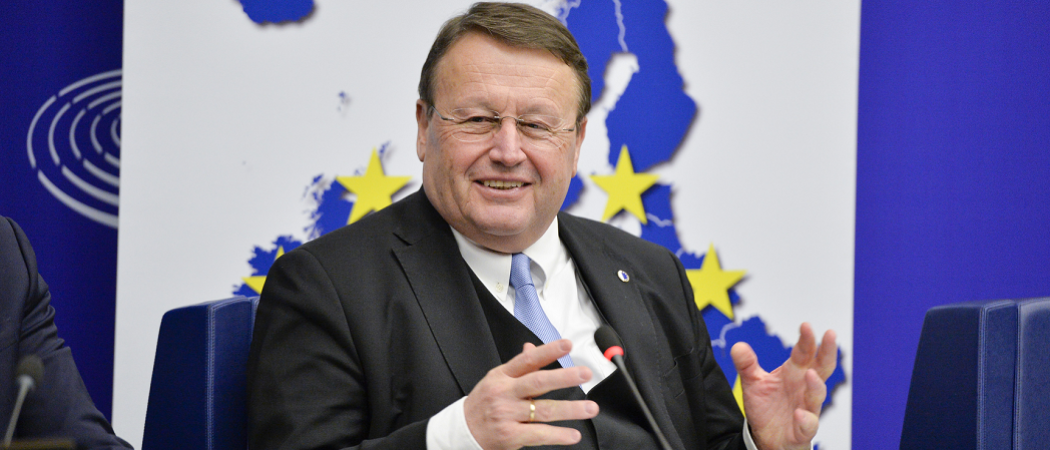 The complexion of the European Institute of Innovation & Technology's governing board is changing, with the appointment of new board members who bring political, scientific, operational and financial expertise.
The appointees – Martina Larkin, Paul Rübig, Nektarios Tavernarakis and Attila Péter Végh – will replace four outgoing members and serve four-year terms.
Adding political heft is Rübig, who bowed out of the European Parliament in 2019 after 23 years as an MEP. During that time he served on the parliament's industry, research and energy committee ITRE, and was chair of the Science and Technology Option Assessment unit (STOA). Rübig is known as a champion of research-based SMEs of the kind that form the backbone of EIT's Knowledge and Innovation Communities.
Meanwhile, Tavernarakis, a professor of molecular systems biology at the University of Crete and an expert in neurodegeneration, is a leading scientist who has experience of shaping academic research for commercialisation. In 2016 he won a €150,000 European Research Council (ERC) proof of concept grant to establish a system for screening chemical libraries to discover potential treatments for neurodegenerative diseases.  Tavernarakis is also a member of the scientific council of the ERC, and his appointment to EIT's board can be seen as a move to strengthen ties between the EIT and other EU research programmes.
Végh has had a long career in hospital management, cutting his teeth in the UK's National Health Service, before running private hospital groups in mainland Europe.  His current post is as executive partner at the venture capital firm Fidelity International's Eight Roads, overseeing investments in healthcare.
As head of Europe and Eurasia at the World Economic Forum, Larkin has an interest in climate change and how SMEs can drive forward the Green Deal vision of making Europe carbon neutral. In May she made a call for COVID-19 recovery packages to be used to fast track structural changes needed to move towards a fossil fuel-free economy. Larkin was instrumental in establishing the Strategic Dialogue on the Western Balkans and the EU-China dialogue, and has been involved in the formulation of digital strategies for Europe at the World Economic Forum.
EIT's governing board has eight members guiding the strategic direction of EIT and its Knowledge and Innovation Communities (KICs). Under Horizon Europe, EIT is due to launch two new KICs, to be selected by the board, in fields relevant to the new seven-year R&D programme's priorities.
Regulation changes and COVID-19 response
The new appointments were announced as EIT waits for EU policymakers to agree on an overhaul of the legal framework, with the aim of reducing the bureaucracy under which the institution currently operates. This is seen as being important in promoting economic recovery post-pandemic.
Last month the European Parliament voted in favour of around 600 amendments to EIT rules. The European Council is due to discuss the amendments and begin negotiations with the parliament and the commission in the second half of July.
As part of its response to COVID-19, EIT launched a €60 million bailout fund for European SMEs in mid-May. That money has now been divided between the KICs, which will allocate grants to winning SMEs. The food, health and raw material KICs received the most support, with each allocated over €9.8 million.
EIT estimates 60 per cent of the grant money will be awarded to SMEs in need of emergency financing, while the rest will finance COVID-19 response projects.