Both hope to sign off on association by next spring. But Canada would only associate to Horizon's pillar II, focusing on grand challenges and industrial competitiveness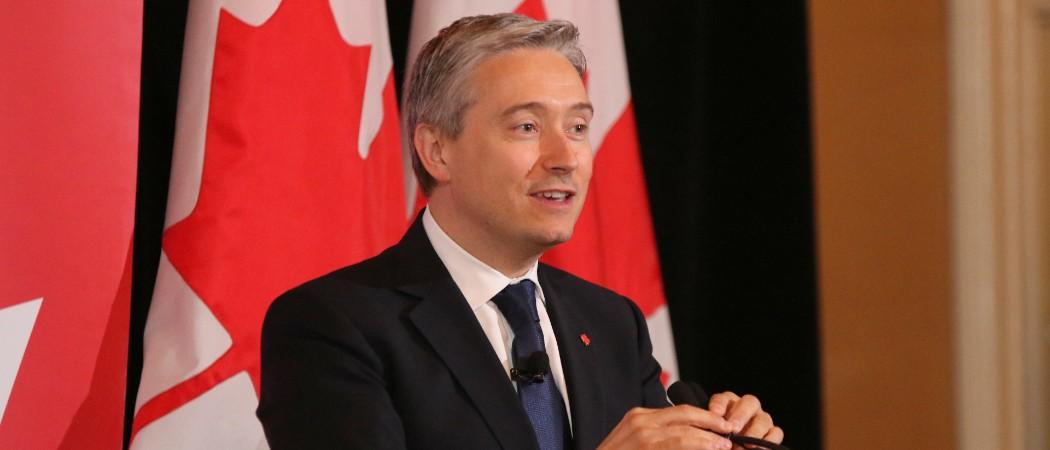 Canada is on track to associate to Horizon Europe by spring of next year after Brussels and Ottawa announced they have reached the final stage of negotiations.
Along with New Zealand, Canada would be the first country to join Horizon Europe under new rules that allow "like minded" democracies with strong science systems to associate, regardless of where they are in the world.
Although negotiations remain over the details of association, upbeat statements today from Canadian and EU leaders suggest it is close to being a done deal.
"The association of not just countries in the EU's neighbourhood, but also like-minded scientific powerhouses like Canada will be excellent news for researchers on both sides," said competition commissioner Margrethe Vestager.
The announcement that Canada and the EU have moved to formal negotiations, one step along from exploratory talks that began in June 2021, came after a visit to Brussels by Canadian science, innovation and industry minister François-Philippe Champagne this week.
In recent weeks, Champagne has been criss-crossing the globe trying to build better scientific and industrial links, and in particular trying to sell Canada as a potential electric vehicle battery manufacturer. After visiting South Korea and Japan, this week he is in Europe, and due to meet representatives of Volkswagen and Mercedes Benz in Germany.
"By seeking closer collaboration under Horizon Europe, Canada will play a bigger part on the international stage, showcasing our national strengths in science, research and innovation, and will be able to do even more to address global challenges," he said in a statement.
The formal negotiations will begin in the "coming weeks and months" with the goal of finding an agreement by spring 2023, according to the Commission. "It is the ambition of the two sides to have Canada formally associated to Horizon Europe in 2023," a Commission statement said.
Particularly since Russia's invasion of Ukraine, the EU has been trying to get high-tech liberal democracies to associate to Horizon Europe, as it bolsters cooperation with like minded countries. Association would mean that researchers from Canada can join Horizon consortia without having to find their own source of funding, and allow them to coordinate projects.
New Zealand announced it would enter formal negotiations over association last month. South Korea and Japan are in exploratory talks with the EU over association, a step behind.
Earlier this month at the G20 summit in Bali, Indonesia, EU leaders told their Australian counterparts that they would be welcome to join. But so far, Australia has not yet entered even exploratory talks.
Meanwhile, the UK and Switzerland, formerly stalwarts of EU research framework programmes, remain un-associated to Horizon Europe due to wider political disputes.
Partial association
Despite negotiation progress, Canada would only associate to pillar II of Horizon Europe, which funds scientific and industrial consortia to tackle big environmental and economic challenges.
Pillar I includes the European Research Council. Allowing ERC grantees to base themselves outside of Europe would be a tough ask, given that one of the council's missions is to draw talent to Europe.
Pillar III includes the European Innovation Council, a new body to provide the financing to scale up European firms. This pillar is "closed to non-European countries under the banner of European technological sovereignty," according to the Canadian statement.