Researchers point to higher funding for the sector in Germany, as key infrastructure to translate world class research is still missing in the UK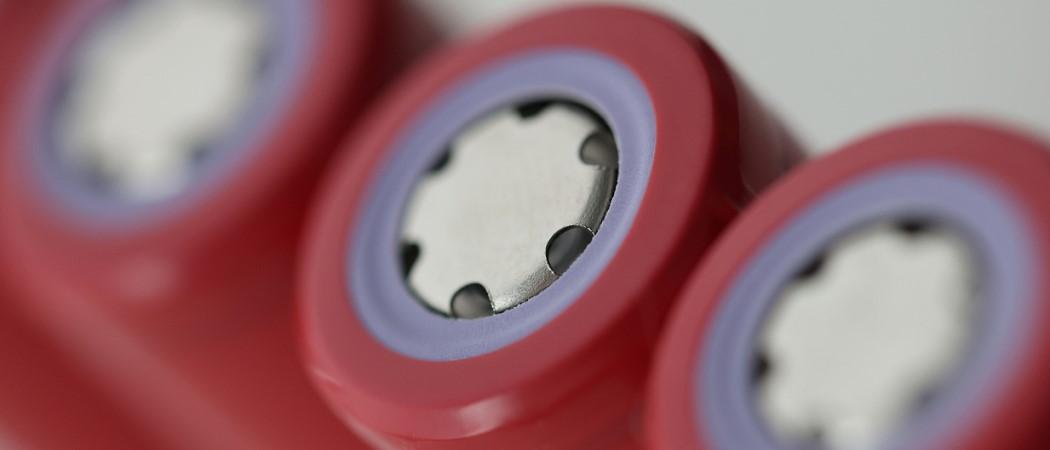 Research leaders have urged the government to put in place vital infrastructure to help drive a UK battery-powered sector and close an investment gap with the EU.
Scientists giving evidence to the House of Lords science and technology committee said the UK needed a battery-making industry to take advantage of world class fundamental battery science coming out of its university labs.
The UK's existing battery research programme, the Faraday battery challenge, is a £318 million investment covering basic research, collaborative R&D and a new industrialisation centre, that "maps on nicely to the sector's different technology readiness levels," said Paul Shearing, professor in chemical engineering at University College London. However, a similar effort in Germany is "an order of magnitude larger," he noted.  
The UK is "world class for fundamental research" but is for now missing the vision to link this to industrial outcomes, agreed Jerry Barker, founder and chief technology officer of Faradion, a company developing sodium-ion cell technology.
"It's a lack of infrastructure in the UK," Barker said. "We do all our demo cells and full manufacturing in China. This is the biggest problem we have. I'd prefer to do [this work] in the UK, because being based in China doesn't make it easy to coordinate." On top of this, "We're forced to look elsewhere to do scale-up," he said.
Governments across Europe are betting on battery supply chains in order to hold the sway over a key source of power that is expected to create hundreds of thousands of jobs, while mitigating climate change. The EU is injecting up to €2.9 billion into manufacturing and research via the European Battery Alliance, which brings together more than 300 industrial and research players, from mining to recycling.
Plans for a green recovery from COVID-19 will give the technology a further boost. More cash for batteries is promised in stimulus packages, including Germany's €2.5 billion to support cell production.
To speed translation of battery research to the market, the UK government is putting £130 million behind a Battery Industrialisation Centre in Coventry, a hub that promises to provide "the missing link" between promising technology and successful mass production.
The centre will be open to any organisation with existing or new battery technology. The hope is that it will attract a large manufacturer to set up nearby to link into the R&D.
The new centre is badly needed. "The commercialisation journey for battery technology is convoluted and can take 10 years," said Melanie Loveridge, associate professor at Warwick University's Warwick Manufacturing Group. "There are enormous opportunities to develop supply chains [here]."
When it comes to commercialisation, "We're quite a bit behind continental Europe, and very far behind Asia," Andy Leyland, head of strategic advisory at consultancy Benchmark Mineral Intelligence, told Science|Business recently.
Gigafactories
So far, start-up Britishvolt is the only company to have gone public with plans to build a mega battery plant, or gigafactory, in the UK, after it bought rights to a site in Blyth, in the north-east England.
The idea behind the gigafactory is to get as much of the supply chain as possible on one site, reducing logistics, avoiding shipping costs, and achieving economies of scale. Britishvolt aims to start production by 2023; by 2027, the company estimates that the factory will produce 300,000 lithium-ion batteries.
The Faraday Institution, a government-backed research body, estimates the country will need two of these factories by 2025, and eight by 2040, to meet demand for electric vehicles and batteries. China's battery megafactory pipeline, by contrast, is an estimated 107, of which 53 are now active and in production.
Besides infrastructure, the UK needs a clear and standardised "commercialisation pathway" for battery technology, said Serena Corr, chair in functional nanomaterials at Sheffield University. "This is a fast paced field with high patent potential," she said.
Among the technologies where the UK can develop a commercial edge are next generation lithium cathodes, sodium ion cells, and solid state batteries, Corr told the committee, calling for a "sustained commitment" from the government to back basic chemistry. She praised the Faraday challenge programme for providing "good quality training for hundreds of researchers".