As ESFRI sets down plan for the single most expensive project to date, the Commission and member states say there should be moves to strengthen the interplay between EU, national and regional funding for these shared science facilities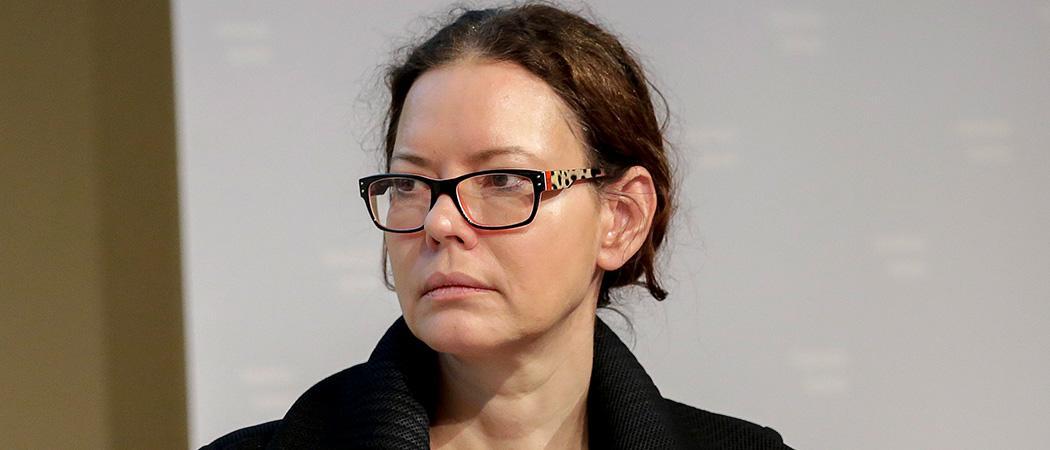 Europe needs to build eleven new international research labs at a cost of €4.16 billion, according to the latest roadmap from the European Strategy Forum on Research Infrastructures (ESFRI), published today, as the European Commission called for a review of funding sources for the shared facilities.
The 11 research infrastructures listed in the roadmap would cost €380 million on average, a steep increase from previous plans. The average cost of a new lab in the 2018 roadmap was €112 million, while in 2016 it was €148 million.
The most expensive labs proposed in the ESFRI paper are the Einstein Telescope, which has a price tag of €1.9 billion, and EuPRAXIA, a €569 million plasma accelerator coordinated by the DESY synchrotron in Hamburg.
As the representative of Europe's large research labs, ESFRI periodically publishes a roadmap setting out what new, shared facilities are required to stay at the leading edge of science. Over the past 20 years, the EU has invested €20 billion in research infrastructures pitched in these roadmaps. If the 11 labs proposed in the latest document were to be built, that will rise to €24 billion.
"Together with the 11 infrastructures that were added now, if implemented, the total investment in the ESFRI labs will be in excess of €24 billion, which is an amazing amount," Jana Kolar, the ESFRI chair elect said at the roadmap launch in Ljubljana on Tuesday.
That is a hefty price tag, noted Jean-Eric Paquet, EU director general for research and innovation. "I think we will need to look at that, maybe strategically across all research infrastructures," he said. Any new investment in these facilities will require advance talks on mixed funding sources from national and EU coffers. "The available [funding sources] were identified, but they are not always activated," Paquet said.
In addition to cash, most projects on the new roadmap also require increased political commitment. On average, seven governments and institutions from 14 countries are backing each proposed lab.
But projects of such magnitude are usually difficult to move from blueprint to operational capability. The Extreme Light Infrastructure (ELI) project was meant to bring together three large laser research labs in central and eastern Europe, but political wrangling over commercial contracts and its governance has delayed its fully fledged launch, with the Bucharest facility yet to install all the research equipment and still negotiating its full membership of the consortium.
Kolar, who is to take over the new position at ESFRI in January, said research infrastructures are pulling together resources from across different countries towards the same objective, "which is the essence of the [European Research Area] so that we can work seamlessly across borders."
Interplay
Representatives of national governments at the ESFRI launch on Tuesday said the Commission and EU member states should strengthen the interplay between EU and national and regional funding to build more research labs.
Research infrastructures are usually built with a mix of national and EU financing, but money from the EU Framework research programmes provides much needed financial support for developing and upgrading facilities.
"It is, I think, a challenge and a duty for policymakers to invest properly in these research infrastructures at national level, and supported of course by Horizon Europe at EU level," said Paquet.
However, the allocation for large research labs in Horizon Europe is slightly lower than under the previous EU research programme, Horizon 2020. The budget for research infrastructures in Horizon 2020 was €2.48 billion, spread over seven years. In Horizon Europe it is €2.4 billion from 2021 -2027, with the first €607 million to be spent in 2021 and 2022.
At the same time there is a need to get the infrastructures working with each other, said Pavel Dolecek, deputy minister in the Czech ministry for education and research. "If we are to capitalise on what we've built and capitalise on the potential that research infrastructures hold, we have to do more work on the integration and interoperability of the research infrastructures ecosystem," he said.
Big labs, big carbon footprint
The Commission wants to reduce carbon emissions in the EU by 55% by the end of this decade and large research labs should be among the first institutions to develop and implement plans to reduce their carbon footprint.
Research infrastructures consume massive amounts of energy and perhaps none can become climate neutral, but the Commission wants to know what they will do to reduce emissions. "Often the shoemaker has the worst shoes," said Paquet.
Kolar said there will be increasing political pressure on research infrastructures to rely on renewable energy sources, as cities start taking steps towards carbon neutrality.
Political commitment
The Czech Republic will take over the rotating presidency of the Council of the EU in July next year and the government is planning to put research infrastructures at the top of its agenda, in particular weighing in on the contribution of the labs to EU climate goals.
Dolecek said his government is planning to push for Council conclusions on the economic impact of research infrastructures.
The Czech government will also be hosting next year's International Conference on Research Infrastructures in Brno.