And as manifesto pledges begin to appear, the UK's leading science bodies make election plea to be part of Horizon Europe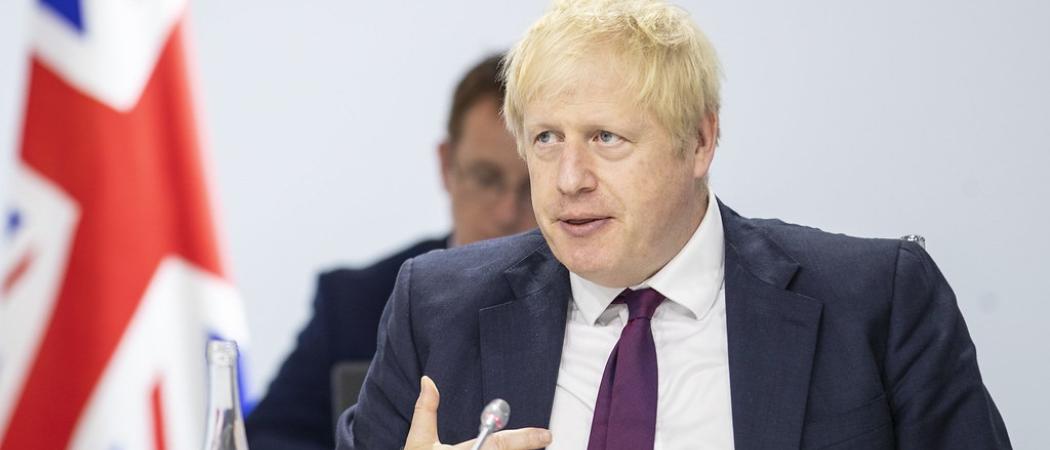 In his first big policy speech of the election campaign, prime minister Boris Johnson vowed to double government research and development spending to £18 billion within five years as part of a "new wave of economic growth," promising to "level up" industry in the regions and lead a "clean energy revolution".
One element of the plan is to make sure everyone in England and Wales is within 30 miles of an electric vehicle charge point by investing £500 million to expand the network.
There will also be increased funding for offshore wind power and carbon capture and storage to help the technique become established by the mid-2020s.
But absent from the speech was the assurance researchers wanted to hear most: that the UK would continue to participate in EU research programmes.
Responding to Johnson's proposals, Venki Ramakrishnan, president of the Royal Society said, "Successful science is not based on money alone."
"We need to maintain full participation in European funding schemes and the collaboration that they promote, rather than trying to replace them," Ramakrishnan said.
Royal Society and the research charity Wellcome Trust have both made an election plea for the next government to prioritise the country's place in the 2021 - 2027 EU research programme, Horizon Europe. 
Ramakrishnan made the plea in a letter to party leaders urging them to support and invest in UK science and warning a "valuable national asset" has been "neglected for too long".
At the same time the Royal Society published its manifesto for science, calling for assurances on attracting international talent after Brexit, and stressing the need to lead on urgent action on climate change.
Jeremy Farrar, director of the Wellcome Trust, the world's second highest-spending charitable foundation called for "dedicated post-Brexit agreement on science and innovation" between Brussels and London and said a deal on future research cooperation, "should be struck as soon as possible after the UK leaves the EU."
"Your party should prioritise this in the next phase of the negotiations," Farrar said in his letter to party leaders.
In collaboration with the Brussels-based think tank Bruegel, Wellcome has been conducting a simulated negotiation process for such a UK-EU science agreement. Farrar promised to show this work to party leaders once it is complete.
Ramakrishnan too, is worried about the consequences Brexit holds for research, with his plea to politicians reflecting frustration at how science's voice has struggled to rise above the Brexit noise.
Ramakrishnan has previously warned the government that leaving the EU without an agreement threatens to stop valuable research in its tracks.
A recent analysis by the Royal Society found the UK's share of EU research money has fallen dramatically because of Brexit uncertainty, with funding from the Horizon 2020 programme cut by almost €500 million since 2015.
The parties are yet to set out their manifestos in full, but early proposals are being floated.
Alongside the priorities in Johnson's speech, the Conservatives say they will establish a new funding agency for innovation, broadly modelled on the US Defense Advanced Research Projects Agency.
Johnson has also recently announced plans to fund research aimed at developing the world's first nuclear fusion plant.
The Liberal Democrats have also promised to double funding for research and innovation, while the Green party this week said it would appoint a "carbon chancellor" to allocate the £100 billion per year they have pledged for tackling climate change.
Scotland's first minister Nicola Sturgeon, leader of the Scottish National Party, is expected to unveil a green energy deal to support investment into energy schemes.
Science manifesto
In its manifesto, the Royal Society says it is vital that the UK retains and attracts top international talent by overhauling the immigration system, empowering universities and research funders to guarantee visas for researchers, technicians, and their families, and by opening up residency to innovators who turn their research into successful UK companies.
The society wants the main parties to provide certainty on funding and collaboration by guaranteeing the UK will be part of Horizon Europe, which runs between 2021 and 2027, and committing to investing 3 per cent of GDP in R&D by 2030.
The Royal Society's election manifesto also calls for research and development of long term energy storage, affordable flexible renewables – such as printed solar cells – carbon negative building materials and direct air carbon capture.
"It must be made easier for the public and businesses to make greener choices, and to adapt to the realities of a warming climate by limiting building on flood plains and restoring natural flood defences like saltmarshes and peatlands," the manifesto says.