Relief bill has money to help researchers over the COVID-19 crisis and fill gaps in US response, such as viral genome sequencing and zoonotic disease work. But some say it is a fraction of what is needed for science to recover fully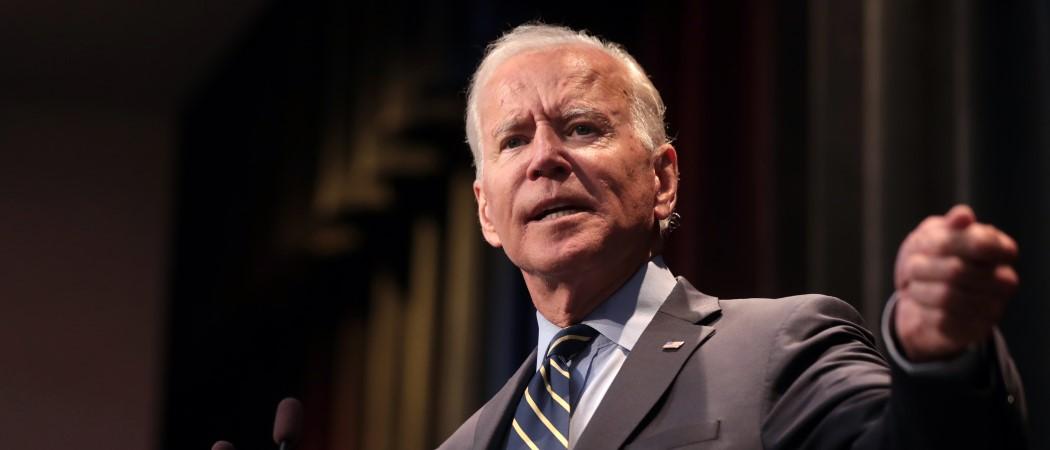 The $1.9 trillion pandemic relief bill the Biden administration pushed through the US Congress this week has lots of money for economic recovery, but also several billion dollars for pandemic science.
It includes money for the National Science Foundation (NSF); the National Institute of Standards and Technology; for vaccines, therapeutics, and medical supplies to respond to SARS-CoV-2 variants; wildlife disease outbreaks, and more.
It was immediately applauded by academic groups as further evidence of Biden's plans to bring science back into the inner workings of government, in contrast to his predecessor.
"I think a lot of those investments are going to be really critical for us to help contain the pandemic and to really take steps forward towards recovery," said Tannaz Rasouli, senior director of public policy & strategic outreach at the Association of American Medical Colleges.
Following much back and forth within Congress, US President Joe Biden is anticipated to sign the American rescue plan this Friday. After two weeks of congressional horse trading, the final bill came on Wednesday with leaders voting along party lines. The bill aims to speed up economic recovery by sending another round of $1,400 cheques to most Americans, extending unemployment supplements and tax breaks for families with children.
"The legislation is about giving the backbone of this nation – the essential workers, the working people who built this country, the people who keep this country going – a fighting change," said Biden.
Bonus for research
The funding laid out in the bill is also expected to benefit researchers hit by the pandemic.
Without discounting any of the measures, "The $600 million designated for the NSF will give [it] critically needed funds to continue ground-breaking work the agency funded through the RAPID grant mechanism in 2020," said Jennifer Zeitzer, director of the office for public affairs at the Federation of American Societies for Experimental Biology.
In addition to implementing a national testing strategy and vaccine distribution, there is now the opportunity to increase the viral genome sequencing work that is critical to tracking the emergence of new variants of the SARS-CoV-2 virus.
"There's $1.75 billion in the package for the Centers for Disease Control and Prevention to expand that work," said Rasouli. "I think many medical schools and teaching hospitals across the country are already really involved and active in doing sequencing," she said. "I think a lot of those investments are going to be really critical for us to help contain the pandemic and to really take steps forward towards recovery."
Jacob Carter, research scientist at the Union of Concerned Scientists, said one notable provision of the bill is funding for research on wildlife disease outbreaks, which aims to identify viruses that could possibly transmit to humans. "Early detection could be really helpful in preventing another novel coronavirus, or another pandemic," Carter said. "I think re-prioritising that is especially important."
SARS-CoV-2 is thought to have jumped from bats to humans. Despite this, in 2020, President Donald Trump abruptly cut research on bat to human virus transmission.
The road ahead
While the extra funding is a nice bonus for researchers, there is concern the provisions just scratch the surface. As Biden gears up to sign the legislation, many believe ongoing congressional support will be needed to help research to recover from the effects of the COVID-19 crisis and to address the increased risks of future pandemics, infectious diseases and greater exposure to environmental pollutants.
"Without additional funding the federal agencies are going to have to tap into their existing base budget and that means it's going to eat away at the resources they have to support new research," said Rassouli.
The shutdown of research labs and university facilities has been difficult for candidates finishing their PhD training; postdoctoral scholars seeking academic positions; early-career researchers approaching the end of their first independent research grant and trying to compete for additional dollars. 
In addition, the National Academy released a report yesterday discussing how the pandemic has been uniquely disruptive for women in STEM fields.
"It is clear that supplemental funding will be needed to help researchers complete work that was disrupted last year," said Zeitzer. "In some cases, a one year no cost extension from NIH will be enough. But many others will likely need additional funds to continue critical studies, hire new graduate students and lab personnel, and replace personal protective equipment that was donated by research labs to first responders, hospitals, and other health care facilities.'
In light of the allocation to the NSF and NIST, the chair of the house science committee Eddie Bernice Johnson has raised awareness about the pandemic's impact on lab closures and upending of the broader research enterprise. Speaking during the bill's early stage, Johnson said, "$750 million represents just a fraction of what is needed, including to recover all the science and, more importantly, the talent that is haemorrhaging from the STEM pipeline as a result of this crisis."
There is a hope that the federal government will keep money flowing to the National Institutes of Health to fund new grants and accelerate COVID-related studies and trials. Many experts support passing legislation like the RISE (Research Investment to Spark the Economy) Act, originally introduced in 2020 in response to COVID-19, which gives agencies additional funding to support researchers affected by the pandemic. Additional funds will also be needed to address the brain drain that has occurred across federal research agencies over the years.
"Job one is to shore up the nation's research enterprise with supplemental funding to federal research agencies that is consistent with the RISE Act," said Matt Owens, vice president for federal relations at the Association of American Universities. "Such funding would not only support the research workforce, but it would avoid federal agencies from having to choose to fund existing research projects disrupted by the pandemic at the expense of new research," he said.
International collaboration
Although the pandemic relief bill does not explicitly list efforts related to international research partnerships, some feel that the funds, combined with sustained support for federal science agencies, would lead to international partnerships down the line.
"As new strains of COVID emerge, international collaboration will be key to developing new diagnostic tests and therapeutics for the virus," said Zeitzer. "Ensuring that NIH, NSF, and other research agencies based in the US have the resources they need to rapidly advance as much research as possible and collaborate with foreign partners will be key. How the virus is transmitted is certainly one area of research that is global, especially as countries begin to re-open their borders to international travel."
The bill also includes funding to respond to, prevent and prepare for COVID-19 internationally, such as multilateral vaccines development partnership to support epidemic preparedness.