New President's plans could make visas easier for foreign students and tech-industry workers – but it will be a long battle in Congress, and the debate is already underway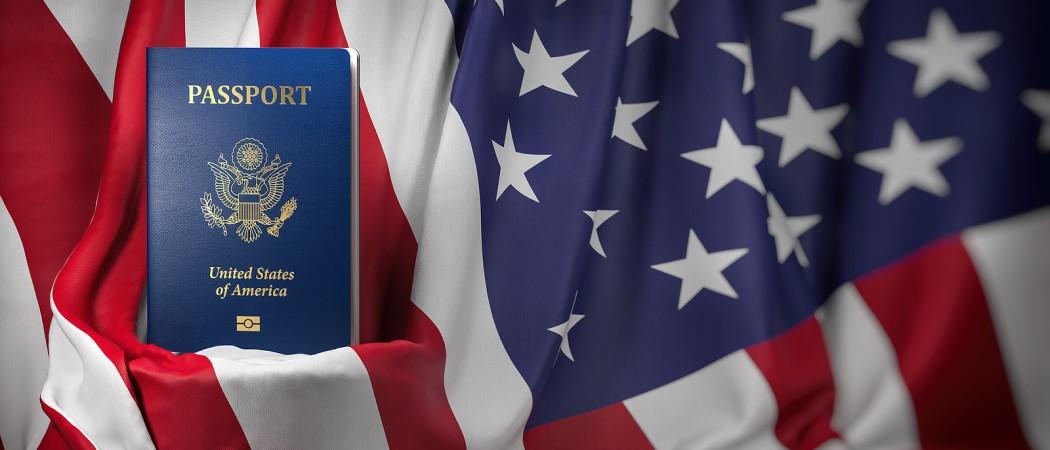 In one of his first acts, US President Joe Biden began a sweeping overhaul of US immigration law that – if approved by Congress – would make it easier for researchers, engineers and science students to come to the US.
By executive order, Biden immediately dismantled his predecessor's ban on US travel for citizens of seven predominantly Muslim countries: Iran, Iraq, Libya, Somalia, Sudan, Syria, and Yemen. While affecting all kinds of travelers from those countries, in the research and tech sectors it had disrupted some collaborative research projects, and interrupted the flow of international students and tech workers. In a statement, the new administration called the ban "inconsistent with American values."
But more significantly, Biden also said he is proposing broad immigration-reform legislation that, in the tech sector, would make it easier for foreign graduate students and researchers from all countries to study and work in the US, and for US technology companies to recruit experts from abroad, in an attempt to help grow the economy and compete with other nations. The Biden White House didn't release details yet, but said "the bill makes it easier for graduates of US universities with advanced STEM degrees to stay in the United States."
Immediately after the announcement, the battle over the new legislation got under way.
In a statement, Barbara R. Snyder, president of the Association of American Universities, applauded Biden's day one orders. "Over the last four years we have seen repeated, partisan, and increasingly disturbing attacks on young undocumented immigrants, many of whom are students, scholars, and scientists at America's leading research universities who make invaluable contributions to science, our economy, and our communities. We are pleased that President Biden has proposed a path for the best and brightest from around the world to stay and continue to contribute to our nation after finishing their graduate studies in the United States."
But not everyone is excited about the new orders and legislation.
"It's no secret that the Biden administration plans to put Americans last by pushing for the most radical immigration policy in U.S. history," said Mike Howell, a senior advisor at The Heritage Foundation, a conservative Washington think tank. "In fact, with its self-proclaimed 'first order of business,' this administration will be the first and only administration in US history to announce that its top priority is not for US citizens, but for non-US citizens."
Four years of angst
Biden's swift action on one of the most divisive policy issues follows four years of angst among US universities and tech companies caught on the wrong side of the immigration debate. In previous recommendations to Biden, the university association devoted an entire section to securing talent, advising a modernised immigration system that would encourage foreign-born talent to stay in the US after graduation.
During the campaign, Biden promised immigration reform. He said he supports expanding the number of high-skilled visas, ending limits on employment-based visas by country, and making the naturalisation process more seamless and accessible. For foreign-born talent, this could mean an easier visa process, as well as a faster road to citizenship. Biden also supports increasing the number of visas awarded for permanent, employment-based immigration, and would exempt recent graduates of PhD and STEM fields from any green card cap.
US State Department data suggests immigrant visa issuance decreased by more than 17 per cent from 2016 to 2019. Another State Department-funded study, the 2020 Open Doors Report, reported that there were 32,000 fewer new international students in the 2019 to 2020 academic year, as compared to 2015 to 2016. That had a slight impact on university finances, but the bigger issue has been the impact on talent in the massive US tech industry. Google, Tesla, Moderna and hundreds of other US tech companies had foreign co-founders, and long-established multinationals like Amazon, Microsoft, Apple, and Facebook number many immigrants in their senior and technical staff.
Indeed, the Trump policies set off a global competition for that kind of talent. In Germany, a new law makes it easier for skilled workers from outside the EU to speed up their immigration process. As for Canada, Envoy Global, an immigration consulting firm, recently reported that 51% of multinational employers are considering that country as an expansion destination, citing easier application processes, favourable permanent residency processes, and shorter processing times.
The Trump policies have prompted many lawsuits. In one filed by the Washington Alliance of Technology Workers against the US government, the Information Technology Industry Council signed on with other industry groups as interveners.
"That signals to you how important foreign enrollment at universities is for the tech industry," said Karolina Filipiak, senior director of government affairs at the council. "Obviously we are committed to bolstering domestic talent and making sure more and more Americans are going into these very prosperous and growing fields, but right now, unfortunately, there is a shortage. That is definitely a concern for us and we are hopeful that is something the administration will also be addressing."
Simplifying entrant procedures
Details of the Biden reform legislation haven't yet been made public; that may come next week. But there's a long wish-list of changes being sought by the tech and academic sectors.
One big problem is the red tape of US immigration. Albert Teich, a professor at George Washington University, said that simplifying entry would be a big step towards improving the attractiveness of the US. "Over the past few years," said Teich, Trump "and other administration people have tightened up and put on a lot of limits. They put time limits on student visas, which had not existed before. So, the Biden administration can remove those time limits."
Richard Burke, CEO of Envoy Global, said that one action that has been getting increasing support would be the "heartland visa", a visa that incentivises employers to put STEM jobs in non-coastal cities.
"Most often you hear about it in rustbelt cities," said Burke, "but we know that a disproportionate number of H-1Bs (temporary visas for skilled workers) are awarded to California, the state of Washington, DC, Virginia, and New York. Survey respondents and our customers favour creation of a separate visa for employers willing to go to Ohio, Michigan, Illinois, Minnesota, and Missouri."
To some, the details of immigration reform are less important than re-polishing the US image as a destination for smart people. Going forward, Teich said that Biden must make it clear that the US is committed more strongly than ever to international cooperation. "President Biden must do more than undo the damage Trump has done", he said. "The world has changed. The U.S. may still be a magnet for scientists and students from all over the world, but its magnetism needs to be refreshed."
Many hope Biden will also rescind and revise immigration regulations enacted in the fall of 2020 that relate to duration of status, visa qualifications, and issues around wages; eliminate the requirement that student visa applicants show evidence they intend to leave America after completing their studies and training; and create a new green card category for international students completing PHD, STEM, MD, and other advanced degrees.
What about China?
A special problem, however, will be China. In light of the recent unrest in Hong Kong, Trump's demonising language, and past espionage attempts, there are many questions about what the future holds in welcoming Chinese students and researchers. Antony Blinken, Biden's pick for Secretary of State, has talked about striking a balance between cooperation and negotiation with China, mentioning that it was unrealistic to "fully decouple from China", and that the US must look for opportunities for cooperation.
"It's a difficult balance," said Andrew Rosenberg, a director at the Union of Concerned Scientists, "but you don't balance it by demonising students from one place or another. I think we want to have students from China come, not just ones who can afford to go to Harvard or Princeton, but the ones who are going to be potentially at state universities around the country. The more exchange we have, the more open their country is and the more open our country is."
Striking the right balance will be tough for the new Congress as it debates Biden's immigration plan in coming months.
Tobin Smith, vice president for policy at the Association of American Universities, said as science advances  the US should ensure the free flow of information stays open, but also recognise research and intellectual property must be protected.
"To think that we can somehow solve them [the pandemic and climate change] without collaboration – even with countries like China where there are some concerns – I think is wrong headed. That doesn't mean we don't have to protect research integrity and other values that we have as we engage in those partnerships."