Surprise departure of Eric Lander could affect Biden science agenda – on cancer, climate, R&D budgets and scientific talent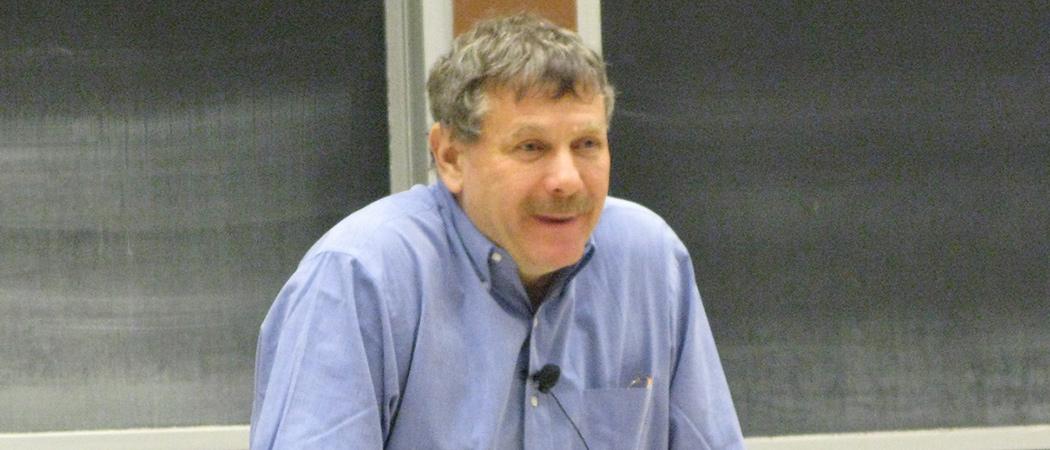 President Biden's efforts to remake US R&D policy took a hit Monday, as his chief science adviser, Eric Lander, unexpectedly resigned following an internal White House investigation of claims he had bullied members of his staff.
The investigation, first reported in Politico early Monday morning in Washington, had found evidence of "disrespectful interactions with staff" at Lander's Office of Science & Technology Policy (OSTP) – contrary to a Biden pledge shortly after taking office last year that he would fire any member of his team who mistreated staff, as Trump was said to have done. In a letter to his own staff earlier, Lander had said he was "deeply sorry for my conduct."
The departure was a political shock wave that spread throughout the day Monday. Following Politico's report at 4:30 am, the White House spent most of the day vaguely promising that "corrective actions" would be taken. But the political legs fell out from under Lander as others started weighing in. Most notably, the American Association for the Advancement of Science rushed out a statement un-inviting Landers to speak at its annual conference next week in Philadelphia. It said Lander "is not conducting himself in a manner befitting a scientist or scientific leader – much less a cabinet-level leader in the administration."
The specifics of Lander's conduct weren't immediately made public. Further adding to the political pressure, during the day the Democratic chair and top-ranking Republican on the House Committee on Science, Space and Technology issued a joint letter asking the White House for a copy of its investigative report and a staff briefing to ensure action is taken "to improve the workplace environment."
But it wasn't the first time Lander's conduct has been in the news. Reports of his managerial style at the Broad Institute, a top US life sciences lab, were aired during his Senate confirmation hearings last year. And he was accused of belittling the contribution of two women scientists to the discovery of the CRISPR-CAS9 gene editing technology. Lander himself had come to international fame as a leader of the successful Human Genome Project.
Uncertainty for science agenda
For Biden's agenda, however, Lander's resignation is an unlucky turn of events – partly because he's the first Cabinet-level appointee to leave in a cloud, but also because he had become a central figure in pursuing several Biden initiatives in R&D.
This includes a revived "cancer moonshot" R&D programme announced just the week before by Biden, a massive planned boost in US government research budgets, and steps to make it easier for foreign scientists and engineers to stay in the US after their university studies. At the same time, Lander had launched a series of negotiations with other science powers – from Japan to France – to boost scientific collaboration after four years of Trump disdain. And he had successfully pushed to dial down a prior US effort to investigate US researchers for links to China.
Of course, most of these efforts are likely to continue, as they are part of Biden's agenda of trusting science again. But at the least there will be delays, as the White House scrambles to find a replacement for Lander. And it's uncertain yet whether the affair will weaken the administration's ability to push its proposed R&D budgets through Congress; after months of budgetary deadlock, last week the house at last began moving forward again on Biden's R&D budget.
A further question, however, is whether Lander's successor will have the same status in the Administration. Lander was the first presidential science advisor to get cabinet-level rank – and part of the story of his political demise was the growing number of enemies he was making elsewhere in the administration, among colleagues who thought he was encroaching on their turf.
The whole issue of the right title and powers for a government science advisor is a controversial one in the scientific community. In a Science|Business conference 8 February, Rémi Quirion, Quebec's chief scientist and president of the International Network for Government Science Advice, said the issue has been discussed by his group's members in the past. "Is it a good thing to be (a scientist and) at the same time a kind of Cabinet level? I would say no.
"My own bias would be that you need to be close to the elected official, but also at some distance. You need to be transparent with government and the public." As an example, he noted that in Quebec he is cautious about on which occasions scientists appear with a government minister in a press conference. "Always to be together is too close," he said.
But he added that he hopes Biden will quickly name a successor, as Lander's appointment had marked an important change from Trump-era views to science.
But there was no immediate word from the White House on who would be named as successor, and with what title. One administration official noted, however, that cabinet-level positions come with different titles and powers around the world, so comparisons aren't easy. A US president's cabinet members are nominated by the president and confirmed by the Senate, rather than being government ministers who are also directly elected members of the national parliament. Regardless, the official added, "the work continues" at OSTP and Biden "believes in science."
In his resignation letter to Biden, Lander acknowledged that he had "crossed the line at times into being disrespectful and demeaning, to both men and women. That was never my intention. Nonetheless, it is my fault and my responsibility. I will take this lesson forward." He said his resignation would take effect by 18 February "in order to permit an orderly transfer" of duties.
The White House's own statement Monday evening was painfully short: "The President accepted Dr Eric Lander's resignation letter this evening with gratitude for his work at OSTP on the pandemic, the cancer moonshot, climate change, and other key priorities. He knows that Dr Lander will continue to make important contributions to the scientific community in the years ahead."