If confirmed Arati Prabhakar will also lead the Office of Science and Technology Policy, which has been mired in bullying and funding scandals this year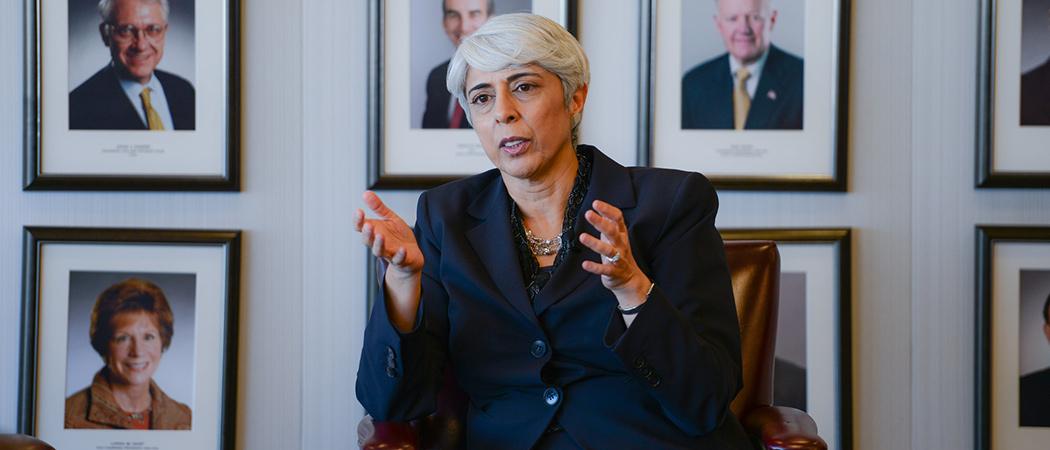 President Biden has nominated the former head of the Defense Advanced Research Projects Agency (DARPA) as his chief science advisor, just as the administration is trying to set up a similar organisation focusing on risky breakthroughs in health.
Arati Prabhakar will also take over permanent leadership of the Office of Science and Technology Policy (OSTP) after the White House body's former chief, Eric Lander, stepped down in February after reports he bullied his subordinates.
If confirmed by US lawmakers, Prabhakar would be the first woman, immigrant or person of colour to lead the OSTP, the White House said.
Born in India, Prabhakar went on to earn a PhD in applied physics at the California Institute of Technology. She led the National Institute of Standards and Technology at the age of 34 from 1993-7.  
Following this, she spent 15 years in Silicon Valley as an executive and venture capitalist before taking the reins at DARPA in 2012.
Prabhakar inherits an OSTP still reeling from the surprise exit of Lander, who was key to a number of Biden research initiatives. Following a report by Politico that found evidence of "disrespectful interactions with staff", he departed after criticism from the scientific community made his position untenable. His position was temporarily split into two between interim appointees.
OSTP has also been in the firing lines for taking money from the philanthropic vehicle of former Google chief executive Eric Schmidt to fund officials' salaries, despite internal ethical warnings, Politico has reported.
Schmidt Futures has defended its work with OSTP, saying in a statement earlier this year that it had no "undue influence" over the science advice body.
Lander was controversially the first presidential science advisor to be elevated to the cabinet, meaning he was not just an advisor, but an implementor of science initiatives too.
The White House confirmed that Prabhakar will keep this cabinet level position in her role.
The reaction to her from the scientific community has been glowing, and there is no sign of opposition from Republicans yet.
"Dr. Prabhakar…has the right combination of expertise, vision, and rapport to assume the top dual science position" said the American Association for the Advancement of Science in a statement.
While at DARPA, she established the Biological Technologies Office, which later played a role in the development of mRNA vaccines for COVID-19, said David J. Skorton, president of the Association of American Medical Colleges, responding to the appointment.
"She has a deep understanding of how biomedical research and science contribute to life-saving scientific and medical advancements," he said.
She will bring "outstanding caliber, expertise, and innovative spirit to the role", tweeted the Federation of American Scientists, a think tank.
The Biden administration is also pushing the US Congress to fund the Advanced Research Projects Agency for Health, ARPA-H. It wants to launch the project this year with a budget of $6.5 billion, and in a statement released on 21 June, stressed that it should be set up "in a timely and efficient manner".
This means using the National Institute for Health's existing infrastructure, rather than building an organisastion from scratch, the administration said.