US is back in the World Health Organisation and the Paris climate agreement, but researchers predict the new president's clean energy plans will face 'ferocious' opposition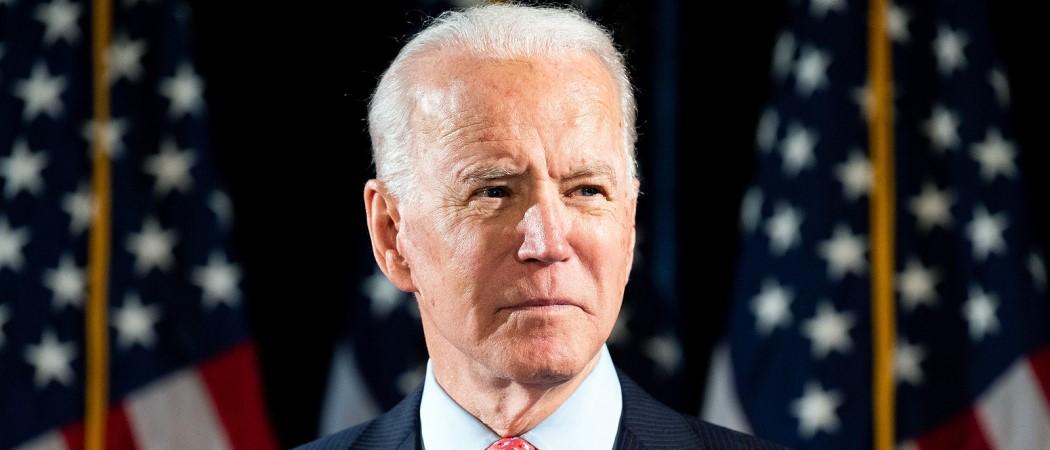 New US president Joe Biden moved quickly on his first day in office to begin reversing his predecessor's environmental agenda, but was warned that he will face "ferocious" opposition to get bold climate change policy passed in the coming years.
Hours after assuming office, the 46th president took up his pen and wielded his executive authority to sign the country back into the international Paris climate agreement. "Much to repair. Much to restore," Biden told the crowd at a scaled-back inauguration at the US Capitol.
His first moves signaled a determination to put a tumultuous four years to bed, with actions undoing Donald Trump's curbs on immigration and his weakening of environmental oversight.
Climate researchers were happy to see quick action on what they felt were egregious acts by Trump.
"The Trump administration put a lot of rules in place to make it harder to address climate change. These legislative land mines are going to have to be defused in order to make progress," said Andrew Dessler, professor of atmospheric sciences at Texas A&M University.
Biden also signed an order to restore the Obama-era directorate for global health security and biodefense at the National Security Council, which was set up after the 2014 Ebola epidemic but disbanded by Trump.
The president halted his predecessor's efforts to leave the World Health Organisation. Anthony Fauci, the nation's top infectious disease specialist, will participate in WHO's annual executive board meeting on Thursday.
In further moves to restore environmental protections, Biden revoked a permit granted to the contentious Keystone XL pipeline to bring oil from Canada, to Nebraska, which is opposed by environmentalists.
Biden also signed a wide-ranging order rescinding rollbacks to vehicle emissions standards; imposing a moratorium on oil and natural gas activity in the Arctic National Wildlife Refuge in northeast Alaska; and re-establishing a working group on the social costs of greenhouse gasses.
Another Trump era action, the so-called "Muslim travel ban," which in 2017 restricted travel and immigration to the US from several predominantly Muslim and African countries, with repercussions for researchers, was lifted.
In Europe, meanwhile, there was undisguised relief at the end of the Trump era. "The United States is back," declared European Commission President Ursula von der Leyen. The EU has already presented a transatlantic agenda for the president, laying out a wish-list for better ties on technology, trade, climate change and public health preparedness.
Expect big legislation
To follow his stream of executive orders, Biden pledged $2 trillion in climate spending in a 'Green New Deal' intended to drag the country out of its pandemic recession.
"There will probably never be a better time to change the national conversation to a focus on climate and decarbonisation of the economy," said Venkatramani Balaji, a researcher at Princeton University and Institut Pierre-Simon Laplace in Paris.
Biden wants to create millions of new jobs by reshaping the auto industry for low-emission vehicles, building greener infrastructure, constructing 1.5 million new sustainable housing units, and cleaning up pollution from oil and gas wells and coal mining sites.
He has pledged to create a new government research agency focused solely on addressing climate change, as well as 500,000 new electric vehicle charging stations and tax breaks for carbon capture technology.
However, the president can expect "ferocious" opposition on all these goals, Balaji added. "It's likely the [Republican] party is going to suddenly change its tune on deficit financing, which they like when they're in power, but not when they're not."
Democrats control both chambers of Congress but only with the narrowest of majorities, which means the vice president Kamala Harris will have to act as a tie-breaker in key votes. "The country remains divided," said David Victor, professor of international relations at the School of Global Policy and Strategy at UC San Diego.
"The outcome in the Senate election means that a few things that could have become big dramas [for Biden] won't be—like confirmation of the cabinet and appointment of judges and other appointed officials. But the senate still won't have a working majority for major legislation."
Supporters of Biden's Green Deal published an open letter on Monday warning that the president and his allies must be prepared for Republicans to flatly reject their proposals on environmental protection and other big issues.
It means that green policy is likely to need to be smuggled into many "smaller bore measures and linked to other topics, notably infrastructure and economic recovery," said Victor.
Given the bitter divide among legislators over climate change, Biden will find himself threading the needle between trying to win the confidence of climate activists, while not alienating more moderate voters.
With the Senate split 50-50, Biden can't afford any Democrats to defect on big legislation, said Dessler. In any case, he believes the biggest challenge to Biden's green revolution will come from the courts.
"Trump was able to pack the judiciary with judges opposed to environmental regulation. This is actually my biggest worry, that Congress will pass legislation and the President will sign it, and then it will get overturned in the courts," said Dessler.
There's little hope for the two parties to work together on ambitious clean energy policy, agreed Camille Parmesan, a biologist and winner of one of the 'Make our planet great again' grants in France. The funding scheme, introduced by President Emmanuel Macron, deliberately targeted US climate researchers disillusioned by Trump.
"What I keep thinking about is how much difficulty Obama had in enacting legislation," she said. "So it's not clear to me that Biden can get everything he'd like done."
Worse, in her opinion, is the deep erosion of trust in science and science authorities across America. She said Biden would have a hard time selling green proposals to those sections of the population who have retreated down social media rabbit holes. "I see people, even in my own family, being drawn into an artificial world of lies on the internet. So I think [Biden's] got a much harder road to travel," she said.
Parmesan said it was "very important" for the US re-join the Paris climate accord, but "unfortunately world leaders know it can change again in four years, and that the US is volatile on this issue. Signing is important, but there's no legal obligation to enact Paris agreement provisions, because we've never ratified the agreement," she said.