New online tool tracks skills, research and policies for artificial intelligence, as part of global effort to understand and control the new technology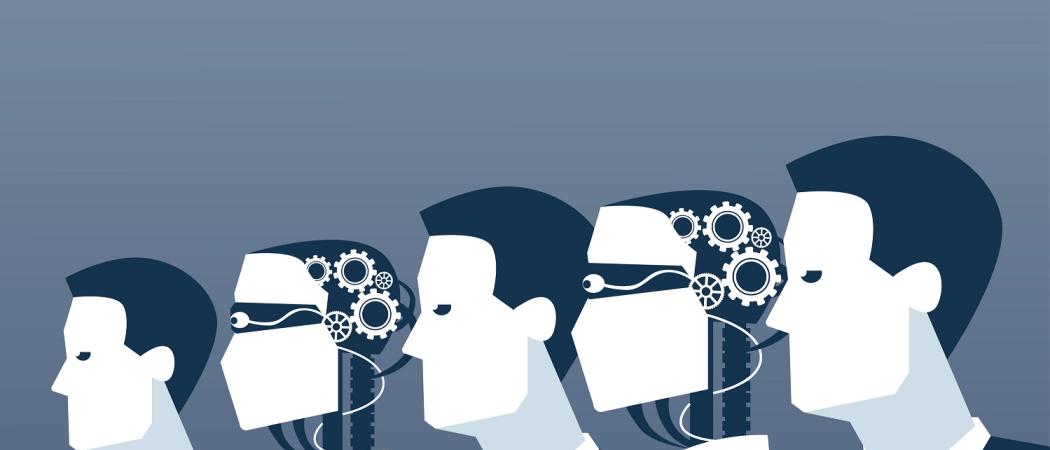 In the global rush to develop artificial intelligence (AI), the US, European Union and China have taken an early lead in published research papers – but they are often drawing on talent from India, Turkey and other countries, according to a new database launched by the Organisation for Economic Cooperation and Development.
The OECD database – part of a growing inter-governmental effort to track AI trends and policies – indicates India has produced three times as many people with AI-related skills as the average for the 20 biggest economies in the world.
And, the database shows, Indian AI experts are also the most likely in the world to have used their skills to get work abroad – often in the US or Germany, two of the biggest importers of AI talent. Besides India, other major exporters of global AI talent include Turkey and China.
These complex patterns of AI talent moving around the world come as concerns grow in several capitals that governments need to step up local training in AI, if they want to stay competitive globally. For instance, the European Commission's new data and AI policy plans, released 19 February, report 496,000 unfilled jobs in big data and analytics in 2017 in the EU, and aim to halve the region's digital skills gap by 2025.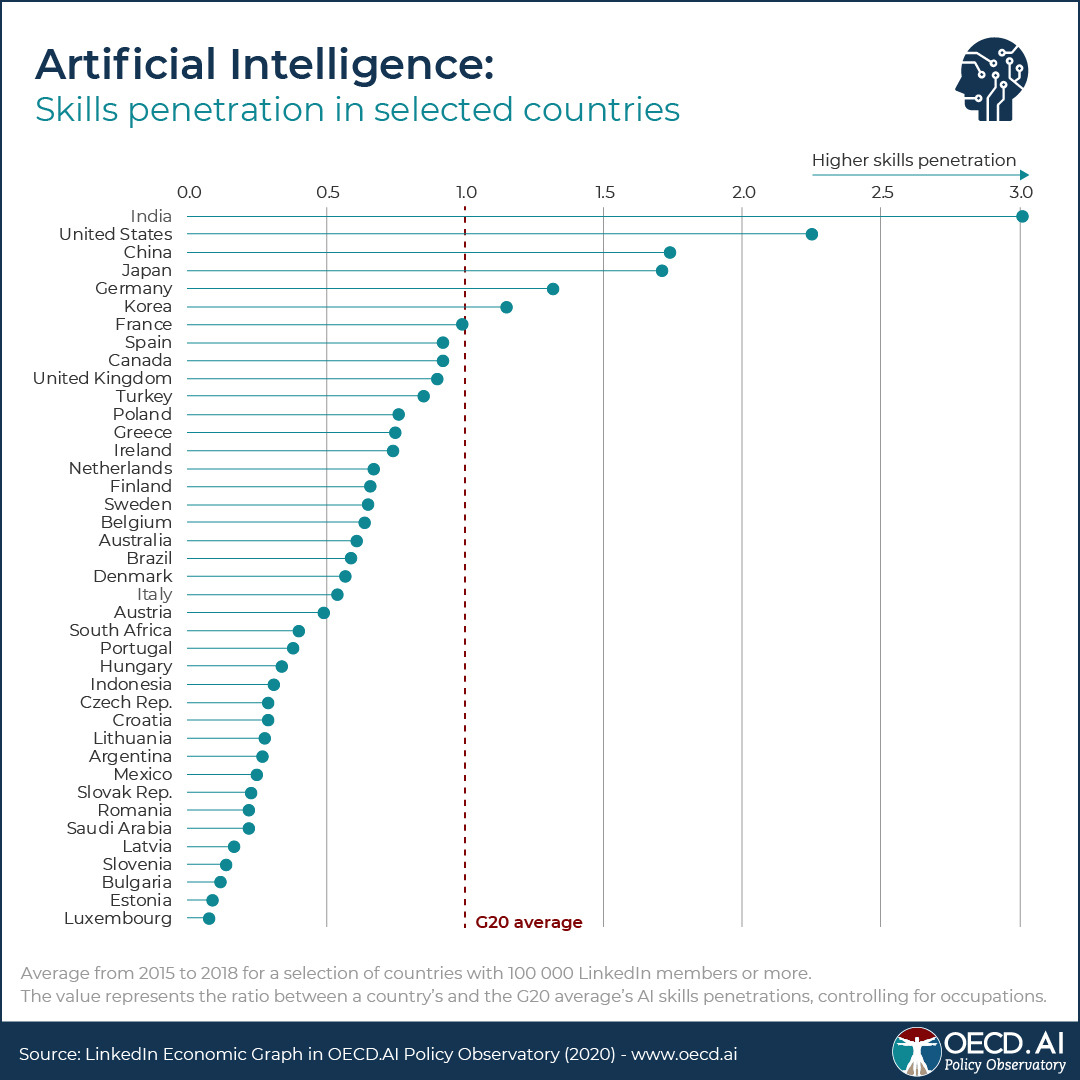 New 'Policy Observatory'
The skills data are among several insights into AI statistics and policy in the OECD's new online AI Policy Observatory. The project, launched at the organisation's Paris headquarters 27 February, is intended to "start to build the evidence base that can help inform good policy and economic growth," said Audrey Plonk, head of digital economic policy at the OECD.  
"We want to gather evidence, and use it to evaluate what works and doesn't work" in AI policy, she told Science|Business. "The Holy Grail would be the ability to derive policy based on evidence of what policy approaches are producing the best outcomes for societies."
The data project is the latest in a series of inter-governmental efforts to get a grip on what policy makers should be doing about AI – a disruptive technology that, experts say, could both help and harm society. It could help doctors speed medical diagnoses – and, earlier this month, was touted as discovering the first new family of antibiotics in years. But it could also lead to personal data being mis-used when individuals are seeking insurance, mortgages or jobs. It is suggested similar good-and-bad scenarios could occur in finance, transport, energy, city management and warfare.
Last year, in a series of meetings, leaders of the world's biggest economies endorsed some broad ethical principles for AI development, as a first step towards understanding whether and how they should control the new technology. So far, several ideological divides have started to appear – with Washington taking a laissez-faire approach, while Brussels and Paris start pushing for regulation.
In this geopolitical mix, the 36 OECD member-countries – including the US and EU members – commissioned the OECD to draft a first, non-binding set of general ethical principles. The OECD was also commissioned to set up the online database, and it could become the secretariat of a new intergovernmental organisation on AI being spear-headed by the French and Canadian governments.
Specific plans for this Global Partnership for AI have yet to be finalised, however. Negotiations, Plonk said, "are taking a bit more time than anticipated." As outlined so far, the partnership would have dual headquarters in Paris and Ottawa and help steer international AI policy research.
The OECD database pulls together data from several sources. For instance, the information on AI skills originates from a broader collaboration between LinkedIn and the World Bank. Data on AI research was developed in an OECD partnership with Microsoft. The database also links to thousands of news articles on AI in multiple languages, and has a real-time database developed jointly with the European Commission on AI policies and initiatives around the world.