With the EU preparing stricter rules on research collaborations with China, Hungarians are protesting against the €1.5B campus Fudan University wants to build in Budapest. But for some, putting limits on cooperation will undermine democratic values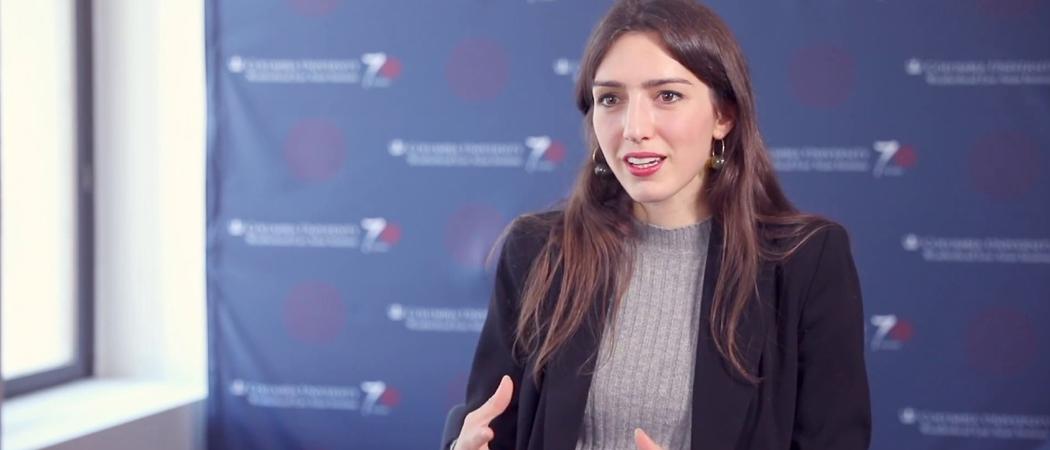 Academic cooperation with China is about to become more difficult, with public outrage at Fudan University's planned campus in Budapest and against the opening of a Fudan-European Centre for China studies in Oslo pointing to distrust in Chinese moves to build stronger links with Europe in research and innovation.
Protesters are taking to streets as the European Commission draws up a roadmap on science and technology with China, in which it is seeking to impose stricter terms on cooperation. The stated aim is to ensure EU research organisations and companies can access the Chinese market safely, without needing to worry about potential IP breaches and the potential for spying on EU sensitive technologies.
But academics at a roundtable organised by the Central European University's (CEU) Democracy Institute in Budapest this week, warned Europe would do itself a disservice if became too isolated from Chinese higher education and research on the basis of fears about intellectual property theft and espionage.
"I don't think that Fudan will be a spy harbour for China," said Maria Adele Carrai, assistant professor of global China studies at New York University Shanghai, China's first Sino-US research university. "There is already a large community of Chinese people [in Budapest]; there's the Huawei Centre in Hungary, and so if they really wanted to spy before, they would have done it," Carrai said.
Geopolitics should not play a role in deciding whether Fudan University can set up a campus in Hungary, said David Goodman, professor emeritus in the department of China studies at Xi'an Jiaotong-Liverpool University in Suzhou, the first Sino-British joint venture between research led universities, founded in 2006.
In the past some universities have been a focus of espionage scandals, notably in the Cold War when the Soviet Union recruited double agents from western universities - most infamously Cambridge. But current accusations of spying are unfounded and western governments will undermine their own democratic values if they put limits on academic cooperation with China, Goodman said. "You just cannot defend a liberal democracy by having laws against foreign interference."
Budapest could be in line to host the first campus of a Chinese university in eastern Europe, after Hungarian innovation minister László Palkovics signed a memorandum of understanding with Xu Ningsheng, president of Shanghai-based Fudan University.
In December 2020, the University of Oslo announced it will step in welcome the Fudan-European centre for China studies, after former host, the University of Copenhagen shut the centre down.
The agreement in December 2019 to build the Fudan campus in Budapest is seen as another sign of increasing politicisation of higher education and research in Hungary. Coming on the heels of the closure of CEU in Budapest, the announcement of a Chinese government-funded university left many CEU supporters feeling bitter about the government's priorities.
The plan also raised the hackles of academics who were directly affected when the Hungarian government limited the academic freedom of the Hungarian Academy of Sciences.
Last month, Hungarians took to the streets of Budapest to protest against the Fudan campus, which is expected to be built by the China State Construction Engineering Corporation with funding from a €1.5 billion loan from China to Hungary.
The mayor of Budapest Gergely Karacsony joined the protest, renaming streets around the plot of land promised by the government to Fudan University. Two of the new names are Dalai Lama Street and Uyghur Martyrs Street.
When the Hungarian government introduced the law in 2017 requiring foreign universities to maintain a campus in their home country, CEU was forced to retreat from its Budapest base. It has since moved most of its courses and degree programmes to a new campus in Vienna.
Another law brought all the institutes of the Hungarian Academy of Sciences under the oversight of the Eötvös Loránd research network, a new agency run directly by the government. Researchers and academics have criticised the changes and raised questions about inappropriate government intrusion in higher education and research.
"The demise of the Central European University in Hungary was a tragedy" said Simon Margison, professor of higher education at Oxford University, at the CEU event on Monday. But he added, "We can try to set aside the specific geopolitical interest of the United States from this discussion and talk about the potential for positive constructive academic mix across the world, and particularly between China and western countries."
Western and Chinese scientists and universities have been collaborating for decades. Margison estimates 55,000 scientific papers have been co-authored by Chinese and US researchers alone. He also underlined that Chinese universities are genuine academic organisations and limiting their expansion in Europe would damage scientific relations.
However, Margison admitted the Hungarian government has a difficult job to warrant investing €1.5 billion in an outpost of a Chinese university. "It's hard to justify - from a purely domestic point of view - the use of resources on this scale," he said.  "Fudan should not be there at the expense of Hungarian students, or Hungarian faculty, or Hungarian university development."
There is a possibility the Fudan project is dropped, especially if the ruling party in Hungary loses the election next year. Fidesz, the conservative party led by prime minister Viktor Orban, is facing a difficult contest, with all opposition parties teaming up to defeat him.
"At this point of time, the opposition is so strong in Hungary that it would be difficult to push [Fudan's campus] through anyway," said Margison.
Goodman agreed the project may never get off the ground, not because of Hungarian opposition, but because shifting priorities in China. "[The education ministry] wants to focus on keeping Chinese students in China, not sending them overseas," he said. "So the notion that Chinese students might go to Hungary, or that a university would be set up with Chinese staff overseas is not something I think they're very keen on," Goodman said.
Geopolitics trumps academic cooperation
As the EU is trying to figure out the rules for academic cooperation with China, some MEPs are calling for tighter measures. German MEP Reinhard Bütikofer recently said that China and other countries have been exploiting relationships with the EU. Last month, German police arrested a scientist who had been passing sensitive information from a university in Germany to Russian intelligence services.
"I think it's not a trust-building measure if they send scientists and don't say that these scientists are working on behalf of the Chinese armed forces, and that they are here to spy on our technology in order to enhance China's civil military fusion programme, and to help them in building an even stronger military at the service of their aggressive foreign policy," Bütikofer said at the European Commission research and innovation conference in June.