There are now more female than male students in higher education across the EU. But while there are signs of progress, for now this has not translated through to women holding an equivalent number of senior posts in Europe's universities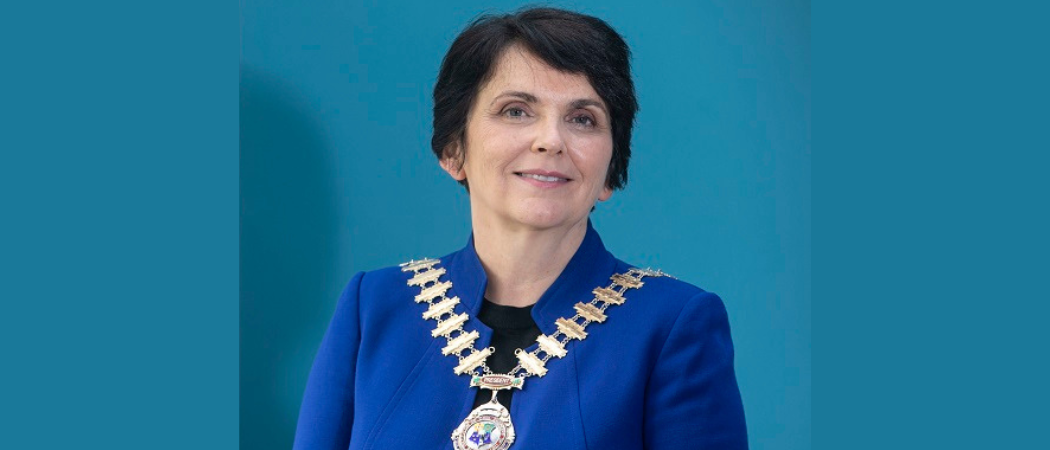 Women now outnumber men on most university campuses within Europe, with only one EU member state, Greece, having fewer female students -  49% - than men, in 2020.
But, as careers progress, the number of women working in research drops dramatically. At the top of the research career ladder throughout the EU, university leadership is dominated by men, with women holding fewer than a fifth of leadership positions in 2022.
However, there are signs this is changing. Ireland is one member state that has gone from having no female heads of universities in 2020, to seven out of 13 universities having women leaders in 2023.
The latest woman to join that list is Orla Feely, professor of electrical engineering who will become the president of Ireland's largest university, University College Dublin, in July 2023.
Feely is moving up from the post of vice president for research, innovation and impact at UCD. "It's an enormously interesting time for the world in so many ways," she says. "I want to see how UCD can really make a clear, positive difference to the lives of our students and to the broader world through these very disruptive times."
Feely joins the ranks of Milena Králíčková, Rector of Charles University in Prague, Czech Republic, and Annika Östman Wernerson of the Karolinska Institut in Sweden, who both underline the need to pursue innovation and promote diversity while at the helm of their universities.
Both Feely and Östman Wernerson are the first people in their families to attend university. Östman Wernerson originally studied nursing, before deciding to train as a doctor and then moving on to become an eminent kidney researcher. Opportunities for women were just emerging when they started their careers.
Králíčková, a medical doctor by profession, says equal opportunities is high on her list of priorities. She is keen to advance Charles University's standing in the international arena, and cites equal opportunities and sustainable development as hallmarks of her leadership.
"We still lack equal opportunities in some ways. Not only in our Czech society and in universities but also including the conditions of grant calls. One part of my mission is to go forward in this matter and support equal opportunities for all, in all academic aspects," she says.
Career pathways
One of the areas where equal opportunities tend to taper off within the career pipeline is when children are born. The stage of life when most people want to have children corresponds with a period in the research career pathway which is very risky in terms of employment – often researchers in their thirties (or forties) are either completing PhDs or postdocs, both of which are a grey area in many EU countries in terms of employment and maternity rights.
In Italy, for instance, a PhD candidate is viewed as somewhere between a student and an employee, but they are entitled to neither maternity not paternity leave if a child is born.
"We say that in Italy we are both students and employees and we have the duties of both and the rights of neither," says Sara Pilia, gender equality officer at EURODOC, the European Council of Doctoral Candidates and Junior Researchers.
She says that the pressure of researcher life – to publish or perish – is often too much for parents and they drop out of their research careers at this point. This ends up disproportionately affecting women, given they are still predominantly the main carers in the first year of a child's life.

"There's a systematic pressure against having children overall," says Pilia. "It's not just one provision, it's the sum of everything. The system pushes out all those that have kids. Essentially you have all this pressure at an early point in your career, and it's at exactly the same moment when most people will be starting a family."
Králíčková says efforts are being made at Charles University to support parents returning after a period of leave. "They benefit from the option of going part-time, [extra] financial support for their research, as well as support from specifically employed students to help them in their lab work. But we as a university are still not doing enough." Financial support from the government would be welcome, and the university is currently exploring the possibility of using EU structural funds to support parents.
Feely says that UCD has received Athena Swan accreditation on multiple occasions, a programme which evaluates higher education institutions based on the absence of barriers to gender equality.
"The mountain of gender discrimination is often made up of a lot of seemingly minor barriers, but when you pile them all one on top of another, that's when they start to represent real impediments. Mountains are molehills piled one on top of the other," she says, paraphrasing Virginia Valian, the famous American psycholinguist. UCD is trying to tackle those molehills one by one.
"We've taken steps like restricting core meeting hours to times where they don't overlap with school pickup times for example. This means that parents are not excluded from key decision making meetings because of these commitments. All of our key decision-making committees have at least 40% representation of women and of men."
Östman Wernerson says the Karolinska has a dedicated sustainable development and equal opportunities office where experts discuss issues like gender organisation and leadership.
"KI offers substantial equal opportunities training, including workshops and courses, for example to raise awareness about bias in assessment processes and to prevent discrimination and harassment. In March 2023 the Karolinska Institut was awarded a new EU prize for its significant and sustained record of activity and a high level of achievement through the implementation of our gender equality plan."
The prize is the EU Award for Sustainable Gender Equality Champions, launched in 2022 to recognize implementation of gender equality plans by universities and research institutions.
These promising signals mean that the world is changing for the better, and Feely says she notices the difference now when she walks onto the university campus.
"I never had a female lecturer at all in my university career, either in UCD or in Berkeley. Particularly in the early part of my career, I was very often the only woman in the room. That makes it more difficult to find your voice."
Although gender equality challenges still need to be overcome, there are now other groups who feel alienated when they enter a room. "As we look to diversity and inclusion beyond gender, there are other groups who now find themselves often to be the only person who looks like them in the room. And it's something that I'm very aware of and I hope very attentive to," Feely said.
There are signs too, that women are making headway in the science establishment. In the UK, the top political posts for science have recently gone to women, with Michelle Donelan appointed as minister to head the newly created Department for Science, Innovation and Technology, and Angela McLean appointed government chief science adviser.
Germany has had women at the helm of its government science department, with Anja Karliczek becoming the German Federal Ministry of Education and Research in 2018, and Bettina Stark-Watzinger succeeding her in 2021.
In 2017, France put Frédérique Vidal, a French biochemist, in charge of the Ministry for Higher Education, Research and Innovation, and she was succeeded by Sylvie Retailleau, an applied physicist.