Washington has cut off access to leading artificial intelligence and supercomputing components to stymie Chinese military prowess. But this will have knock on effects on research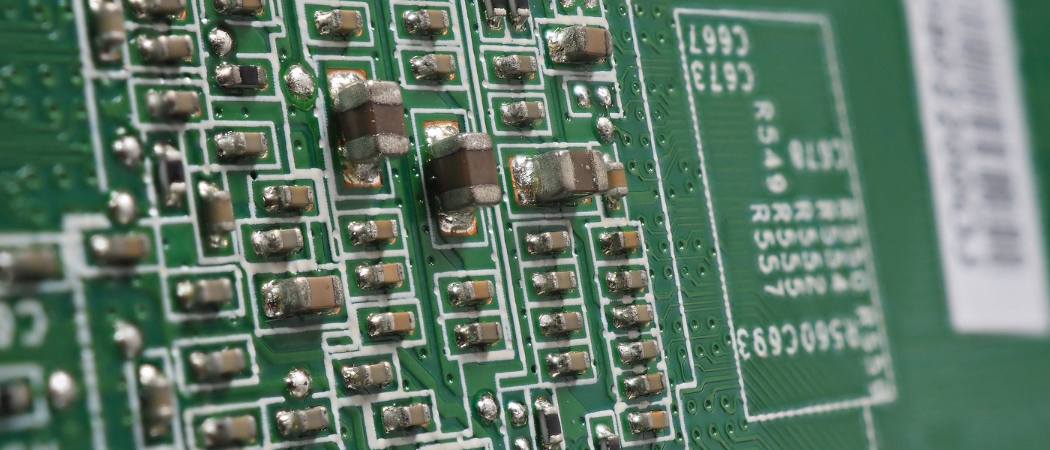 Chinese research that relies on supercomputers and the latest artificial intelligence chips could suffer a serious setback due to export controls imposed by the US, experts have said.
Washington announced sweeping measures to choke off Chinese access to advanced semiconductors at the end of last year in an attempt to slow down its military advance, but this will also have repercussions for China's scientists too.
"The impact of these on research will certainly be significant over time," said Paul Triolo, a China technology analyst at Albright Stonebridge Group, a Washington-based advisory firm. "As the controls remain in place, Chinese researchers will be forced to use older technology."  
The US chip embargos, unveiled in a series of announcements last autumn, are an attempt by Washington to preserve its military edge over Beijing by making sure the US stays ahead in AI.
Alarm bells have been ringing in Washington as China surges past the US on some measures of AI prowess, like academic paper citations. In response, the US has stopped some of its leading chip designers, like Nvidia and AMD, from selling leading chips – typically graphics processing units (GPUs), commonly used in the development of AI systems - to China.
Washington is also trying to stop China building up its own chip manufacturing industry by blocking access to US chip design software and foreign manufacturing equipment, including leading edge machines from the Netherlands. This has created a dilemma for the EU over whether it should fully join the US's attempt to strangle China's semiconductor ecosystem.
Collateral damage
The US embargos created shockwaves when they were announced last year. Even in a period described by some as a new Cold War, they were seen as some of the most aggressive technology moves in decades.
They signal the beginning of "a new US policy of actively strangling large segments of the Chinese technology industry—strangling with an intent to kill," according to Gregory Allen, a senior fellow at the Center for Strategic and International Studies, a Washington-based research centre.
But it's now becoming clear that the restrictions will create collateral damage in Chinese civilian science, impacting Chinese AI researchers foremost, and potentially any Chinese scientist who needs access to a supercomputer.
The chips most affected by the US controls are Nvidia's A100 and H100 GPUs, said Triolo, plus technology that links them together. "So what is being targeted here is really the architecture of advanced GPU-based systems designed to run high performance computing or AI/machine learning workloads," he said.
Popular chips
AI researchers are almost totally reliant on Nvidia chips, according to the State of AI Report Compute Index, an analysis released in December. What's more, the A100, one of the targeted chips, shot to prominence in 2022, becoming the third most popular chip in the AI research community.
Chinese research institutions have been stockpiling A100 systems, so the impact of the embargo won't hit immediately, said Triolo. A Reuters analysis last September found that Chinese institutions, including Tsinghua University, have recently been spending hundreds of thousands of dollars buying up A100 chips for supercomputing purposes.
But if the US's restrictions are effectively enforced, China's AI and machine learning research system could be hit within 1-2 years, he predicted. "Really advanced AI applications will require the latest and greatest hardware," he said.
What's more, the US embargos will cover an ever-greater proportion of chips over time, Allen emphasised. They apply to chips above a certain performance threshold, which Washington intends to keep constant. At the moment, this only excludes very high-end chips from reaching China, but in the medium term, a much broader range will be covered.  
"The extent of these controls will automatically increase in severity over time as the semiconductor industry makes technological progress," said Allen.
Supercomputing also hit
So far, the focus of debate has been on whether the embargos will halt China's rise as an AI power.
But the restrictions will also hurt China's entire supercomputing infrastructure, and by extension civilian science that relies on high performance computing, said Rebecca Arcesati, an expert on Chinese technology at the Mercator Institute for China Studies, a Berlin-based think tank.  
"To my mind the impact of these controls on China's high-performance computing efforts will be substantial," she said.
In 2021, the US added China's major supercomputing centres and their suppliers to its entity list, restricting exports, and accusing them of being involved in nuclear and hypersonic weapons programmes.
Last October's restrictions mean that no chip made using US technology or software, regardless of where it is manufactured, can be shipped to Chinese supercomputing centres, Arcesati said. The US is explicitly trying to restrict China's ability to "develop and maintain supercomputers," the Commerce Department said when announcing the chip restrictions.
While China has been able to replace foreign central processing units (CPUs) in some supercomputers with its own, it is still acutely dependent on the foreign GPUs that speed up their performance, Arcesati noted. It remains unclear whether China can long-term create a fully indigenous chip supply chain at the technological frontier.
The problem for Chinese civilian scientists is that supercomputers used for military applications are also deployed in civilian research. The National University of Defense Technology's Tianhe-2, once the world's fastest supercomputer, has been used in energy, bioscience, environmental and drug discovery, among other fields, Arcesati said.
Military-civil fusion
This points to a wider problem for Chinese civilian science – it's increasingly seen by the US as being interwoven with China's military research effort, and therefore fair game in the global battle for technological supremacy.
"Many of the leading Chinese academic institutions that publish a significant amount of AI research also do a significant amount of AI research on behalf of the Chinese military," said Allen.
The Chinese military, and linked companies and universities, got around previous chips restrictions targeted at military use by using shell companies, he said. As a result, the new restrictions announced last October include academic institutions as well.
US policy experts have made much of China's policy of "military-civil fusion," a drive to ensure the latest technologies created by its civilian economy filter through to the defense industry. Under the administration of Donald Trump, the State Department labelled it an "aggressive, national strategy" that seeks to eliminate "barriers between China's civilian research and commercial sectors, and its military and defense industrial sectors."
Some observers are sceptical of such claims. The military-civil fusion policy is still "in its early stages," said the Center for a New American Security, a Washington-based think tank, in an assessment in 2021, and the "fusion" it wants to create is "aspirational." What's more, China is hardly unique: US universities and companies regularly collaborate with military agencies like the Defense Advanced Research Projects Agency.  
Still, a growing number of Chinese universities and companies are collaborating with military projects, with several hundred receiving military funding, conducting military research or educating military students, the centre found.
"The key question, to my mind, is the following: will Beijing's strategy of military-civil fusion, and US government responses to it, undermine [Chinese] scientific research in civilian fields?" said Arcesati.
Sensitive topic
So far, there have been no public howls of angst from Chinese universities at the US chip embargo, observers say, although Chinese government officials have slammed the overall policy.
Science|Business contacted multiple Chinese researchers about the impact of the restrictions on Chinese science, but did not receive any reaction.
This public silence is likely because the topic of reliance on US technology is such a sensitive one in China, suggested Arcesati. "But I suspect that these discussions are happening on the quiet within universities and labs across China," she said.
Meanwhile, Europe must choose whether it goes along with Washington's chip embargo on China, just as it works up its own Chips Act to reshore semiconductor manufacturing to the EU.
ASML, a Dutch company that manufactures the lithography machines that produce semiconductors, is one of the few world-leading parts of the chip supply chain located in the EU.
It has already been blocked from selling its most advanced machines to China, but the US is now pressuring the Dutch government and the company to go even further and stop the sale of other, less cutting edge machines, with a decision expected soon.
"It's an issue between several countries," said ASML CEO Peter Wennink during an earnings presentation earlier this week. "Not only the Dutch and the Americans, but several countries. And also multiple companies are involved with a complex supply chain. Upstream and downstream. It's a complex industry."