With the last legal hurdle to the creation of Europe's unitary patent out of the way, it is time for innovators to decide whether or not they will use the new system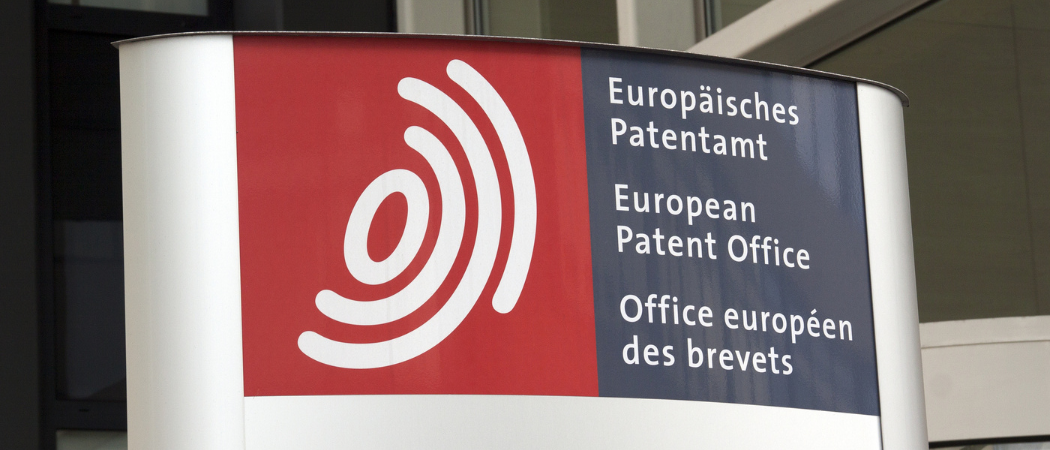 Germany's ratification last week of the agreement to create a Unified Patent Court means that Europe's unitary patent system can finally start operation this summer, nearly 23 years after it was first proposed. The question now is how keen Europe's innovators will be to use the new system.
"For SMEs, the unitary patent greatly simplifies and reduces the cost of patent coverage in Europe," said Dave Croston, a partner and patent attorney at European intellectual property firm Withers & Rogers. "The reduction in administrative burden alone is likely to encourage them to choose that route."
Larger companies, however, are likely to adopt a more blended approach, seeking unitary patent protection where appropriate. "The utility of the unitary patent system differs by technology area and by the nature of the products and markets," he said.
Universities tend to see the unitary patent as good news for academic innovation. "Spin-offs will be better protected from copy cats if their intellectual property is protected in more countries at lower price," said Ivo De Baere, an in-house European patent attorney at KU Leuven.
"For a university like us, the unitary patent is a great tool, especially when we want to validate a patent in more than four European countries," said Andrea Crottini, head of the Technology Transfer Office at the Ecole Polytechnique Fédérale de Lausanne (EPFL). This comes with the proviso that the four countries are covered by the new system.
How the new system works
The unitary patent is based on the European Patent Convention (EPC), and will be operated by the European Patent Office (EPO). Once a patent has been granted under the EPC, 'unitary effect' can be requested for the EU member states participating in the unitary patent. This currently means 17 states, with a further seven intending to complete legal formalities in the near future.
Spain, Croatia and Poland have decided not to take part in the system. Other European nations who are members of the EPC but not the EU, notably the UK and Switzerland, will also not be covered. Unitary effect can be requested at any time, but will only ever cover the nations participating at the time it is granted; coverage will not increase over time.
As for costs, there is no charge for filing a request for unitary effect. Afterwards, a single annual renewal fee must be paid directly to the EPO, which will also maintain a central register of unitary patents. This contrasts with the multiple fees due to the national offices in the countries selected for a regular EPC patent, and parallel listings in national registers. Translation costs in the unitary patent system are also controlled compared to the regular EPC.
The Unified Patent Court (UPC) will handle all litigation for all unitary patents, and for regular EPC patents unless their owners decide to opt out. Litigation for opted out patents will continue to be handled in national courts.
The UPC will open for business on 1 June 2023, the same day that the unitary patent system officially begins. Since 1 January the EPO has offered applicants for EPC patents two options for transitioning to the unitary patent, which vary depending on the status of the applications. More than 2,200 requests have been filed so far, and these will be the first entries on the unitary patent register. Meanwhile, the "sunrise period" for opting out EPC patents that have already been granted begins on 1 March, giving patent holders three months to act, or get drawn into the new system.
One patent for (most of) the EU
Europe's innovators now have two separate issues to consider. The first is whether to protect new inventions in Europe with a unitary patent, or to continue using the regular EPC system. The second is whether to let the Unified Patent Court rule on challenges to their granted patents, or to opt them out and fight any challenges at the national level. Neither choice is entirely straightforward.
Under the present EPC system, universities choose the countries in which to validate a patent on a case-by-case basis, with an eye to licensing the technology covered. "So, we have to ask if leaving out Spain, Italy and other expensive validation countries might jeopardise later licensing deals," De Baere said. The unitary patent appears to offer an attractive alternative, even if the coverage is limited at present. "Seventeen countries is still a small number, and relevant countries such as the UK and Switzerland will never be included."
The new system is also slightly less flexible than the present European patent regime. "The only drawback is that it is not possible to abandon some states if it later turns out that a competitor can be blocked with a patent in just one country, or if the market is very small," De Baere said.
Decisions will also depend on the sector concerned. "We will have to make this choice on a case-by-case basis," Crottini said. "I can anticipate that for pharma and medtech we will most probably go through the unitary patent. In other cases, we may not."
Sector is also likely to be a consideration for companies. According to Morag Macdonald, a partner in the intellectual property practice at European law firm Bird & Bird, the unitary patent could be particularly appealing in the electronics industry, since it offers coverage in multiple countries in one go. "If you are trying to get leverage to license your patents, then this could be quite attractive. For other areas of industry, it is maybe more questionable as to how attractive it is going to be."
Croston foresees similar calculations. "Companies operating in the pharma arena, where single patents protect very high profits, are nervous of the 'all-eggs-in-one-basket' nature of the unitary patent, so they are likely to avoid it," he said. "For engineering and tech businesses though, where typically the levels of damages available in any particular country are lower (for any particular patent), the benefit of aggregating all of those available damages together into a single legal action rather than having to pursue multiple national litigation processes makes the unitary patent and the UPC more attractive."
Early-stage start-ups may have a slightly different calculation to make. "If what you are looking for is to make investors feel comfortable, I would advise a company to stick with filing European patents and then opting them out of the UPC system. That way you control your portfolio," Macdonald said. This means that decisions such as how to enforce patents, and how much to spend on renewals, can be made later, including the possibility of opting into the UPC system. "That gives you the best of all possible worlds."
How will the court work?
The Unified Patent Court is perhaps the most divisive aspect of the new system. A single ruling in the UPC will settle challenges to a patent across all the countries involved. For some that means certainty about the strength of a patent, for others vulnerability.
Decisions about opting patents out of the UPC are primarily a matter of business strategy, so for university patents already licensed out it would, in general, be for the licensee to decide. That goes for patents licensed to established companies, or to start-ups.
"If the patent is not licensed yet, then we would probably not opt out," Crottini said. "But it is still very early, so we will wait to see how the court develops." Time is on academia's side in this respect. "A university's patents are not contested as often as company patents, so we can wait and see how the Unified Patent Court works on company cases, and act accordingly."
The view from KU Leuven is similar. Where patents have already been licensed, it will be down to the licensees to decide whether or not to opt out. "For patents that have not yet been licensed out, only recent ones will be opted-out," De Baere said. "The university is not an active litigator and has rarely been involved in litigation. We do not expect that our older patents will, all of a sudden, be attacked under the UPC if they are not opted out."
While some companies may seek a strategic advantage in defending patents in multiple countries, this is not be generally the case for universities still looking for potential licensees. "We prefer to seriously defend a patent in a good, single court," Crottini said. "The question is: will the court be good? We are optimistic that it will be."
It remains to be seen how quickly the system settles down. One area of uncertainty is how the different local and regional divisions of the court will behave, which will in turn influence company choices about where to defend their patents. "The UPC quite deliberately has local flavour in the 17 different divisions, and no-one knows quite how that is going to work out," Macdonald said. "So, it is going to take quite a while and quite a few cases for people to get a feel for how the system works, and can be entirely comfortable with it."
Another is how quickly the remaining EU countries ratify the UPC agreement. Ireland is of particular interest, because its division of the UPC will be the only one working under common law rather than civil law. "It will be interesting to see how that flavour differs from other divisions, and may be more or less attractive for certain types of industry," Macdonald said. First of all, however, the Irish government must hold a referendum on joining the court.
Then there are Poland, Spain and Croatia, which have so far decided not to take part in the unitary patent system. "Only time and the performance of the UPC will tell whether those decisions are sensible," Croston said. "But just as the European Patent Office and the EU itself began with a few core members, with others joining later having seen the benefits, I suspect that even the 'holdouts' will change their minds in time."
Elsewhere in the Ecosystem…
Two programmes to help Ukrainian entrepreneurs benefit from the European single market have been opened by the European Commission, with combined funding worth €7.5 million. The first is Business Bridge, which will provide financial support to Ukrainian SMEs affected by the war, in the form of vouchers to access services and participate in trade fairs in the EU. Companies with a sustainability focus will get particular attention. The second is Erasmus for Young Entrepreneurs - Ukraine, which will allow new Ukrainian entrepreneurs to gain business experience in other European countries.
Amadeus Capital Partners in the UK and APEX Ventures in Austria have closed the first round of a joint investment fund for early-stage deep tech start-ups at €28 million. The Amadeus APEX Technology Fund, which will focus on Germany, Austria and Switzerland, has a final target of €80 million. The fund's first investment is in OKAPI:Orbits, a spin-off from TU Braunschweig that is developing space traffic management software that helps satellite operators reduce manoeuvres, save fuel and limit downtime.
Siren, a cybersecurity firm created in 2016 to exploit data science research at the National University of Ireland, Galway, has received €12 million in funding from the European Investment Bank. The money will further support the development of the Siren platform at the company's R&D centre in Galway, in particular for the analysis of data to combat human trafficking, strengthen law enforcement and tackle fraud.