Romina Pourmokhtari calls for more research into behaviour change, resource efficiency and nature-positive food production. But experts assessing the future disagree over whether technology can do enough to prevent a climate disaster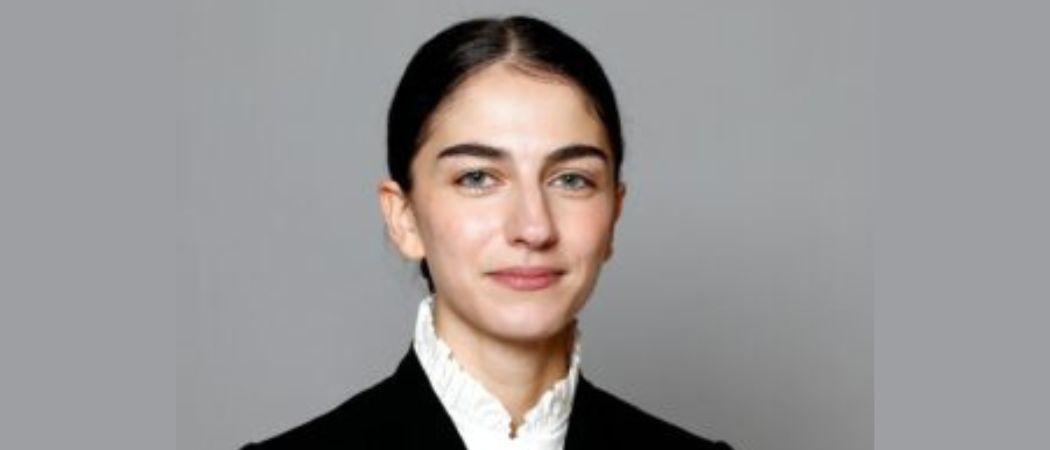 Stronger research into policy innovation and behavioural change, new technologies to increase resource efficiency, and nature-positive food production innovation – these are three asks of European scientists by Sweden's climate minister Romina Pourmokhtari.
Researchers are willing to deliver, but technological advancements may not be enough to reverse the course of climate change.  
As Pourmokhtari opened the Science|Business annual conference, 'Sustainable Horizons: does our future depend on Science',  she made clear that her country's presidency of the EU will take climate change seriously.
"As president of the Council, Sweden stands ready to contribute to the full realisation of the Green Deal," said Pourmokhtari. "We have another busy five months ahead of us."
But the to-do list is long, the clock is ticking and with tasks set out for researchers daunting, many asking whether the EU is up to the task.
"It's not another structural programme. With climate change, we're on the clock. Decisions need to be made and turned into structural change," said Peter Bauer, head of Destination Earth, a European Commission-funded project that aims to develop – on a global scale - a highly accurate digital model of the earth to monitor and predict the interaction between natural phenomena and human activities. This digital twin will support green policymaking with better quality information.
Climate change cannot simply be engineered away, Bauer said. "For me, addressing climate change is primarily done by doing less - more efficiently - rather than looking for a silver bullet solution."
Robert-Jan Smits, president of the executive board at the Eindhoven University of Technology and former head of the European Commission's directorate-general for research and innovation, is more optimistic that technology and engineers can deliver much-needed solutions for the global green transition. "One thing that I always believe in, is that there will be growth, but it will be different to the one we have now," said Smits.
And then there's the geopolitics of it all. Europe hopes to lead countries around the world into a greener future, but Sari Arho Havrén, a foresight expert at Business Finland, said she doesn't see Europe as a third major – equal - player in a world polarised by competition between the US and China.
The big question to tackle, she argues, is overcoming dependencies on the two big powers, and Europe's swing space for influence is getting narrower. "If we fail in the collective ability to act – and Europe has not been very good in that area in policymaking as ten years ago we handed over the solar industry to Chinese companies – if we fail at boosting innovations at home, I'm afraid the same will happen with electric vehicles, batteries and other technologies we need in this transition," Arho Havrén said.
2030 climate goals
Sweden holds the EU presidency for the next five months, and Pourmokhtari said it will be keeping climate change at the top of its agenda. Top priorities include reaching agreements on the EU's Fit for 55 package, which sets out legislation aimed at enabling Europe to reach its target of reducing net greenhouse gas emissions by at least 55% by 2030​. The continuing energy crisis will also be prioritised.
Looking to the future, the minister says she hopes to kick off the discussion on the post-2030 climate agenda, with a particular focus on the need to remove carbon dioxide from the atmosphere. "[The discussion is] an important first step to prepare us for the post-2030 framework," says Pourmokhtari.
But policymaking for a green future is not for the faint-hearted. Tackling and adapting to the impending climate crisis will take holistic, all-encompassing change, and many are sceptical the current policymaking framework can handle it. "I'm not sure we're set up for that," says Bauer.
In Brussels, integrated policymaking has been a challenge for years, adds Smits. Biorefineries, for example, are an eco-friendly way to produce energy, but the EU's stringent rules for exporting agricultural waste can make running one a difficult and unnecessarily inefficient endeavour.
When it comes to ensuring the rules are serving their purpose, scientific advice comes in handy, but Smits notes there's a lack of willingness to listen. The JRC has been doing a great job, Smits argues, but the demand for its inputs remains low as legislation spearheaded by different EU commissioners often has a short-term outlook.
Expert prescriptions
To help untangle complex policy frameworks and figure out technology needs, the panellists recommended working on two fronts: fostering cooperation between different players and boosting investment in science.
In tackling climate change, Pourmokhtari sees a big role for collaboration between the public and private sectors, academia and civil society. This is the success model that Sweden, often ranked as a highly innovative country, employs, the minister notes.
One Swedish recent initiative, Fossil Free Sweden, brings together 22 business sectors to set out roadmaps for the country's green transition, which contain both commitments and political proposals. Sweden is looking to become carbon neutral by 2045, and "part of our success is not having these matters handled in different isolated cells," said Pourmokhtari.
Pourmokhtari hopes to replicate this model in an informal meeting of EU research ministers in April, where industry representatives will be invited to share their experiences in a hope to spur new ideas.
The second ingredient is the science itself. It may seem that researchers have it figured out, but the work on understanding climate change and what needs to be done about it is only beginning. "The science isn't done at all, we're only starting now," says Bauer. "Scientific research has to be supported to a much greater extent than ten or twenty years ago when questions were much more general and we could get away with more general answers."
Here, Smits notes the importance of not focusing too much on prescriptive solutions and ensuring Europe is prepared for the unexpected. It's a nod to fundamental research, an area where the EU excels, largely thanks to the European Research Council, a €16 billion fund that allows scientists explore their most out-there ideas. "You have to allow for complete out of the box thinking, because it will bring about solutions you may one day desperately need," says Smits.