A compromise is reached after member states vetoed the transfer of €400M from the EU research programme. €325M for the €3.3B initiative to reboot semiconductor manufacturing in the EU will come from Digital Europe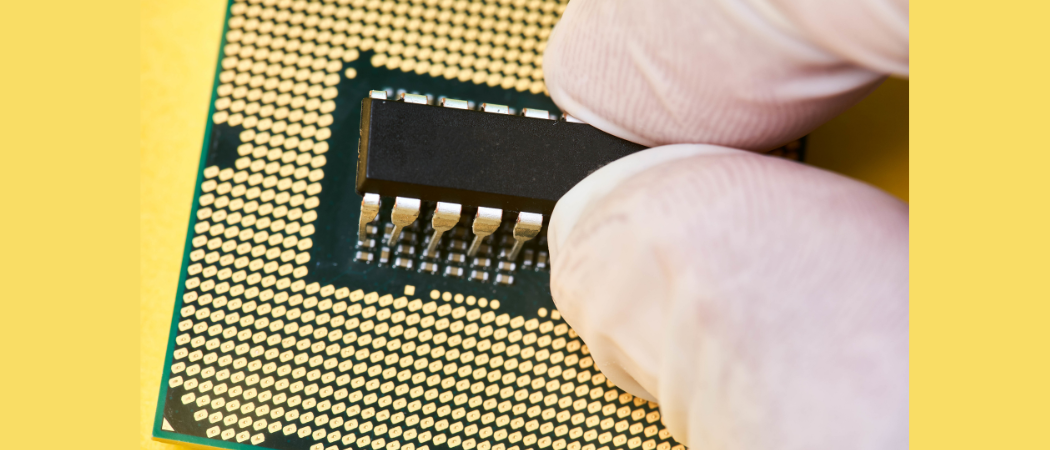 EU policymakers have reached agreement on a €3.3 billion package to boost the semiconductor industry which will see Horizon Europe losing out on €75 million in research funding.
This is a compromise agreement: originally the European Commission wanted to divert €400 million of unspent Horizon Europe money to the Chips Act, but that was vetoed by member states last year. Now, after two months of negotiations, EU governments have agreed €75 million of unspent Horizon money can be directed to the semiconductor initiative.
The question of unspent money is a tricky one. Every year, around 5% of the funding earmarked for research in framework programmes does not make it to scientists. Some is returned to the budget, most of it isn't. In the legislation for the €95.5 billion Horizon Europe research programme, policymakers agreed €500 million will be returned back over the course of seven years.
Following the Chips Act deal, €75 million of this unspent money will go to Europe's semiconductor industry. It will come out of the €500 million allowance due to be brought back to the programme, effectively leaving Horizon Europe €75 million short.
A further €325 million will be taken from the €7.5 billion Digital Europe programme in supercomputing, artificial intelligence, cybersecurity and digital skills.
The European Parliament, which had called for new money to be found called for the €3.3 billion Chips Act, isn't happy about the shuffling of funds.
"The result was a shame for Europe because we are investing in chips, but we take it away from other priorities like cybersecurity. We trade our future against our security," MEP Christian Ehler said during budget discussions in Parliament on Tuesday.
A geopolitical gamble
The European Commission proposed the Chips Act in reaction to global semiconductor shortages caused by the COVID-19 pandemic. In 2020, global travel restrictions hit supply chains, exposing how vulnerable the supply of these essential components is.
The aim is to manufacture more at home, rely less on imports. Today the EU's share of global production is below 10%. The new bill promises to boost market share to 20%, aiming to catch up with the US and China, which are also spending billions to ensure leadership.
In addition to the plan to boost production and innovation, a crisis response mechanism will be set up in case of shortages. It seeks to enable investments by fast tracking permitting procedures and increasing support for SMEs, among other measures.
"In a geopolitical context of de-risking, Europe is taking its destiny into its own hands," said Thierry Breton, EU commissioner for internal market. "Now we are mobilising considerable public funding and the regulatory framework to turn this vision into reality."
An industrial partnership, the Chips Joint Undertaking, will be the main spending vehicle, with a budget of almost €2.9 billion. Another €125 million will be spent through InvestEU and €300 million will go to start-ups through Horizon Europe's European Innovation Council (EIC).
Parliament and EU member states will now have to sign off the agreement before it comes into effect. In the meanwhile, technical talks continue to hash out the last details of the deal.