A new testing environment will give blockchain start-ups the chance to talk to regulators before they put products on the market. A wide range of sectors will be covered - with cryptocurrencies a low priority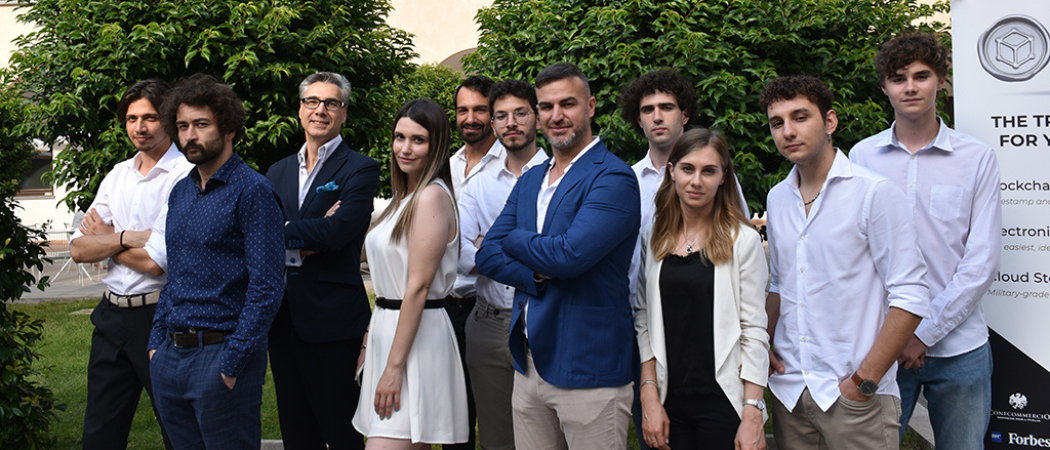 For many people blockchain is synonymous with cryptocurrencies, but the authentication technology has many more potential applications in protecting digital assets and validating electronic documents and audit trails. Now, the European Blockchain Regulatory Sandbox, launched last week, will open the way for start-ups to test new products and services in sectors ranging from healthcare to telecommunications, and to get feedback from the relevant regulators.
The benefits flow two ways, with companies conducting tests and at the same time engaging with regulators to find out if there are any legal or regulatory hurdles, while the regulators can gain experience in the oversight of novel technologies.
There are existing regulatory sandboxes for the financial services sector in Europe, with several states running national initiatives. In 2022, the Commission began a project to network some of these national sandboxes, making it possible to test financial products and services across borders.
The European Blockchain Regulatory Sandbox is intended to fulfil the same function for products and services using distributed ledger technologies, a digital means of securely recording transactions.
Being able to talk to regulators will speed up development, said Federico Monti, founder and chief executive of Notarify, a Milan-based start-up using blockchain to provide notarisation services. "The alternative is to wait for the regulator to give us guidelines, but this is not a particularly attractive alternative," Monti said. "The timeframe may be too long and the guidelines written by people who are not competent, thus partly or wholly inadequate."
Aida Lutaj, co-founder and chief executive of Legitify, based in Stockholm and Dublin, also a provider of notarisation services, agreed, "The sandbox can help to reduce the time and cost associated with regulatory compliance, which sometimes is a significant barrier for start-ups working with blockchain."
Cross border dimension
Legal applications for blockchain technology are likely to be in pole-position when it comes to the first round of cases accepted into the sandbox. These will be selected on the basis of the maturity of the business case, the legal and regulatory relevance, and the contribution to the EU's wider policy priorities, such as digital transformation.
The blockchain sandbox will run from 2023 to 2026, each year supporting up to 20 private sector projects with a cross border dimension. Any blockchain infrastructure can be involved.
In addition to these private sector projects, public authorities using the European Blockchain Services Infrastructure for the delivery of public services can join the sandbox.
The sandbox will be run by law firm Bird & Bird and its consulting arm Oxygy, together with blockchain consultancy WBNoDE. The selection process will be overseen by a panel of independent academics: Roman Beck from IT University of Copenhagen; Soulla Louca from the University of Nicosia; and Walter Blocher, from the universities of Kassel and Vienna. The first deadline for applications is 14 April.
While cryptocurrency and related applications are not explicitly excluded, the emphasis in the call is on other applications. Examples given by the Commission include energy and utilities, education, healthcare, mobility, finance and insurance, telecommunications and IT, and logistics and supply chains.
The selection process will look for topics that are relevant across sectors and regions, and where novel legal and regulatory questions are likely to arise. Examples include digital identity, cybersecurity, consumer protection, competition law, contracts and liability issues. In addition, projects may test sector-specific regulations, for example in health, environment, trade, mobility, energy, and finance.
Companies will not pay to take part in the sandbox, but must meet their own costs. Participation does not mean a derogation from existing regulatory requirements.
Cross-country authentication
Notarify is preparing its application to participate in the sandbox. It is using blockchain to provide digital certificates, creating legal evidence in order to protect clients against contractual disputes and to aid claims management. Now, it would like to test its solution at the system level, so that clients can verify all of the operators involved in a transaction, providing transparency and accountability.
"We would like to be able to demonstrate that blockchain is a universal, interoperable solution that allows us to overcome the obstacle represented by geographic boundaries, including in the regulatory arena," said Monti.
If accepted into the sandbox, he expects to get answers to both technical and regulatory questions. "For example, how can a single certification system be created that is easily integrated and allows communication between different systems in different nations?" he said. "And how can the differences concerning the asymmetry between technological development and its recognition in the regulatory arena be smoothed out at the European level?"
Legitify is also interested in using the sandbox. "The international notarial system is a deeply sophisticated network of identification and verification of identities and documents," said Arko Ganguli, co-founder and chief product officer. "Using the sandbox, we can introduce enabling technologies to the notaries and their customers to create immutable and verifiable technologies that significantly improve current notarial practices."
The sandbox concept is also useful in the energy sector, according to Ana Trbovich, co-founder and chief operating officer of Grid Singularity. Formed in 2016, and based in Lisbon and Berlin, the company uses blockchain to build energy marketplaces.
"Sandbox pilots can be used to evaluate the benefits of local energy trading, moving beyond the 'islanded' communities with a predefined price for trading within the community (so called community trading, which is currently available in most EU countries) to true peer-to-peer trading based on a bottom-up market approach, connecting households within and among communities," she said.
Grid Singularity is currently participating in a Horizon 2020 project, called Fedecom, which will test this concept, and which will include a demonstration element equivalent to a regulatory sandbox.
"Sandboxes can also be used to assess different tariff models that enable grid operators to source flexibility and manage congestion more effectively, and so forth," Trbovich said. "Regulation is generally technology agnostic, so this is not about testing a technology but a new business model it enables."
While the blockchain sandbox is generally seen as a positive development, there are reservations about its capacity and how its findings will be translated to market.
For Lutaj, 20 projects a year is a good starting point, but only scratches the surface. "The sandbox can offer a great framework for those innovative projects which meet the eligible criteria, but it can't possibly cover all potential uses of blockchain," she said. It remains to be seen if it will be scaled-up to accommodate future demand. "In the long run, this will impact its effectiveness as a testing ground for innovative blockchain solutions."
She is also concerned that the initiative may not match the speed of the blockchain sector. "Regulatory sandboxes tend to require a fair amount of time for consulting, testing and evaluation. This can be disadvantageous for certain blockchain projects, which operate in a fast-paced changing environment," she said. "In addition, there may be differences in how each EU member state interprets and implements regulations, which can result in a lack of uniformity across the sandbox."
For Trbovich, the transition from sandbox to market place deserves particular attention. "While we all understand that the energy industry requires careful regulation, we also expect the regulators to define milestones for moving forward from a sandbox trial to mainstream application. This is critical if Europe wants to foster cutting-edge innovation in highly regulated industries like energy and accelerate energy transition."
Monti is also concerned about how the results will be used. "My greatest fear is that this effort will be opposed or otherwise rendered futile by a policy unable to adopt the solutions developed in the context, or worse, a policy not really interested in change," he said.
Elsewhere in the Ecosystem…
Finnish start-up

Onego Bio

is among the nine founders of a global trade body

Precision Fermentation Alliance

, for companies applying new fermentation methods to the food industry. Precision fermentation involves genetically modifying microorganisms such as yeast in order to produce food ingredients. Onego Bio, a spin-off from VTT Technical Research Centre of Finland, was set up in 2021 to commercialise a technology for producing animal-free egg white. The other alliance founders, most from the US, are Change Foods, The Every Co, Helaina, Imagindairy, Motif FoodWorks, New Culture, Perfect Day, and Remilk.

The European Commission's

Fellowship Programme on China

is now open to applications, with experts sought on a range of topics, including innovation, climate, the environment and life sciences. The 15 fellows, who are expected to come from universities or thinktanks, will each spend 6-12 months providing policy-oriented advice to the Commission.

The European Investment Fund is

contributing €30 million

to the first closing of the European Climate Debt Solutions Fund (Euclides), managed by Rivage Investment. The fund, to be launched in the first half of 2023, will provide growth debt to European SMEs developing innovative climate solutions. Around 40 companies are expected to be supported. Paris-based Rivage Investment is aiming to reach €100 million in this first round, leading to a final total of €250 million.