EU policymakers renew the push to strengthen scientific cooperation with Japan at a joint meeting of the European Parliament's science and technology panel and its Japanese counterpart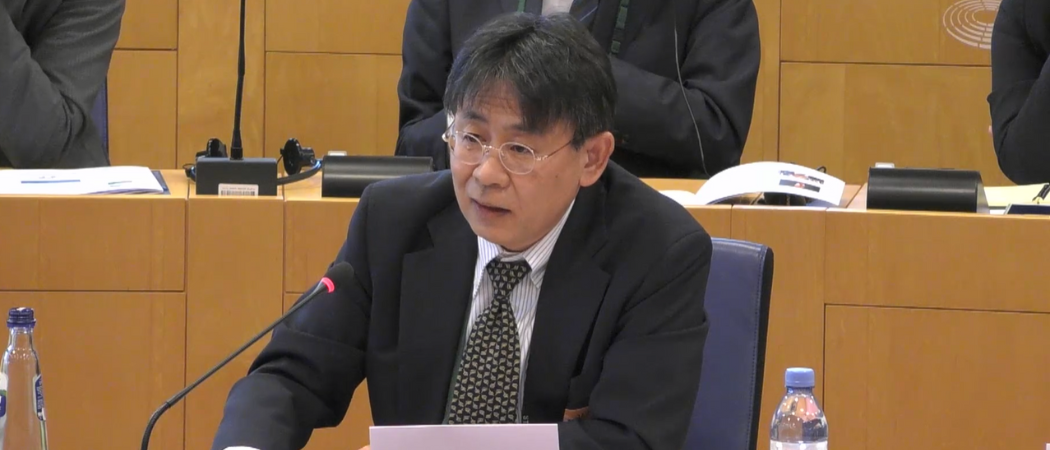 The European Commission's chief negotiator for Horizon Europe association has renewed the call for greater research and innovation cooperation with Japan at a joint meeting organised by the European Parliament Science and Technology Options Assessment (STOA) panel and Japan's Science and Technology in Society (STS) forum on Wednesday.
"In today's rapidly evolving geopolitical context, we believe that science and technology are more important than ever," said Signe Ratso, deputy director general at the European Commission's research and innovation directorate. "We also believe that it is time to bring the EU-Japan partnership to the next level."
Ratso has led negotiations for Horizon Europe association deals with countries including New Zealand, Canada, and South Korea. Talks with New Zealand and Canada have been concluded, while South Korea has just entered formal negotiations. Japan is next on Ratso's list, but it is unclear when formal talks will begin.
Takashi Kiyoura, deputy director general for science and technology at Japan's education ministry told the meeting there is good ongoing cooperation between Japan and the EU but did not comment on the talks on Horizon association.
However, he noted that Japan has recently established a fund worth approximately €360 million for international talent circulation and joint research projects in cutting edge fields with colleagues in the EU and "other peer countries".
The Commission sees Japan as an important EU ally with which it could work on preserving the "rules-based international order" that Ratso says is now under threat. "The changed geopolitical and security environment requires a rebalancing of our partnerships and dependencies and for this to happen we need to close the ranks between like-minded partners," she said.
Over the past few years, the EU and Japan have rolled out plans to work together on a green alliance and two partnerships in digital technologies and connectivity. They have also signed a memorandum of understanding on hydrogen. Ratso says these are all signs of tighter R&D links with Japan, but the last hurdle remains an association deal in Horizon Europe.
When it began in 2021, the €95.5 billion programme was advertised as being fully open to the world. But now that new geopolitical realities have sunk in the scope of that claim has been significantly diminished. Instead, the Commission is treading a line between being open to global partners who can help advance knowledge and technologies to tackle global challenges, whilst also seeking to unilaterally build and ringfence strategic advantage in key sectors such as quantum computing, microprocessors and space.
While more association deals are to be finalised the coming months, other countries are still in limbo. New Zealand will sign the association agreement in July, with Canada is in the final stages. Talks with the UK are moving again after a two-year political impasse was cleared in March when the Commission and the UK government signed a deal on the future of Northern Ireland in the EU single market. Switzerland too needs to clear broader political disputes before a deal on Horizon can be reached.
More room for cooperation
Ratso hopes to make progress and sign more deals and also to convince Japan to start formal negotiations as soon as possible.  
The EU currently has some joint R&D projects with Japan, including 19 ongoing Horizon Europe grants but there is "clearly much more room" for cooperation, Ratso said. "We want to focus on key R&D principles and values in international cooperation, and Japan is one of our most important allies in this respect."
Despite the hurdles encountered in Horizon Europe, Ratso hopes the next framework programme, due to start in 2028, will continue to be open to international partners and that the association process will remain one of its key pillars. "I expect that this is something also to be followed in the next programme," she said.