It's not starting until 2028, but stakeholders are ready to negotiate for more long-term vision, better balance and a bigger budget in the EU's tenth research framework programme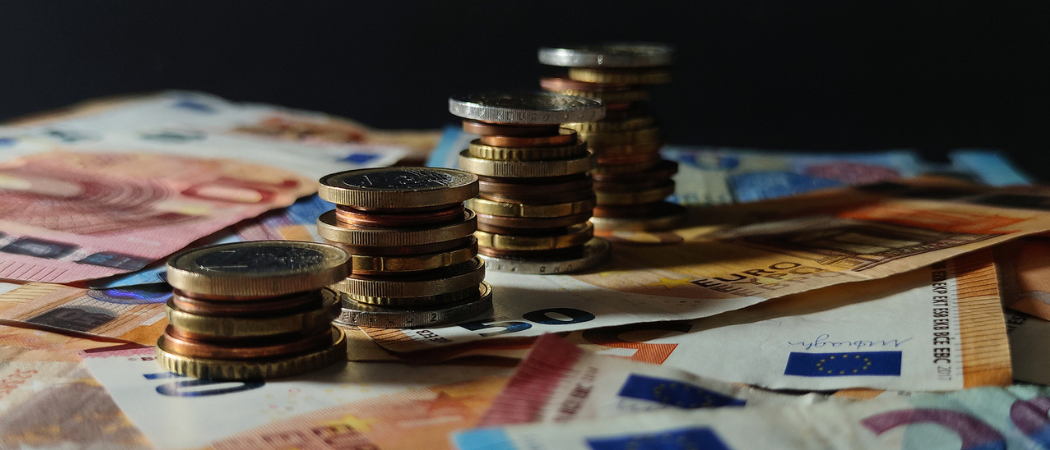 Horizon Europe has just entered the third of seven years for which it runs, but Brussels is already eyeing the next seven-year research programme.
In February, the European Commission closed a consultation on EU programmes, which will feed into the tenth EU framework programme (FP10), and now research proponents in Brussels are already thinking strategy.
The negotiations won't be easy: there's a multitude of demands for research and innovation at EU level, from creating new tech to help tackle the climate crisis, to making Europe a leader in the semiconductor industry. All this requires investment, and EU governments then need to be persuaded to foot the bill.
Then there are the lessons emerging from the EU's current €95.5 billion research programme. For some, much of research is becoming too policy-driven, international collaboration is facing too many hurdles, and research translation continues to be a complicated feat. All these issues will have to be addressed as the EU draws up the next research framework, to be proposed by the incoming Commission ahead of 2028.
The big question, as always, is money. Last time around the stakeholders called for a doubling of the EU's research budget. They couldn't get there, with policymakers settling for €95.5 billion. This time around, says Mattias Björnmalm, secretary general of the university association CESAER, research stakeholders need a new strategy to secure more political backing for research.
At the same time, the EU has confronted a series of unfolding emergencies, from a global pandemic to Russia's war in Ukraine and resulting energy crisis. Public money is being funnelled to defence and energy, away from less time-sensitive priorities such as research.
But stakeholders are sure R&D has a key role to play here – the energy transition will happen without innovation for one. Now, it's about making this clear to policymakers. There are fears resources may be diverted away from research but "these crises show a need in itself to invest in R&I to at least partly provide the solutions," says Just van den Hoek, policy officer at the Netherlands house for Education and Research (Neth-ER). "I hope the member states will recognise this instrumental role of the programme."
For Björnmalm, the ability of research and innovation help solve big societal challenges is its trump card. "Research will shape the future; it may be obvious, but the argument oftentimes fell on deaf years in the negotiations for Horizon Europe. It's about who you talk to and how," Björnmalm says. Instead of fighting against allocating more money to other policy areas, "We should make a case why R&I is essential in achieving these goals. We should engage with this objective-driven approach," says Björnmalm. "We've been fighting at the day to day level. But instead of trying to push back the tide, let us understand and work with the currents."
Name the cost
It's early days, but some are already putting a number to the demands for the next framework programme. Neth-ER, among other associations, wants to see €200 billion the table. The reasoning is the same as last time around: Horizon Europe should have been double the size of Horizon 2020, according to a then-famous report. This wasn't achieved, but the same problems persist. "We know that the EU has a lot of strategic objectives, be it in terms of the green deal or digitalisation, and we know that our competitors are heavily investing in R&D, notably the US and China. So, for all of these goals to be obtained and to avoid further lagging behind at the global level, Horizon needs serious funding," says van den Hoek.
The research institute alliance EU-LIFE hasn't put a figure on how big FP10's budget should be, but says it will have to be ambitious and go beyond the usual play by play. "There's no way around it – the EU has to act on its green and digital ambitions, and that means investing money, said Marta Agostinho, executive director of EU-LIFE.
This time around is different, Agostinho believes. It's the first post-pandemic negotiation of a framework programme and Brussels is navigating in a different world. The ambition and scope of the programme must reflect that. And policymakers should think more long-term than before. "It should not only be about the budget of FP10 but about our longer term vision, beyond the political cycle," said Agostinho.
Agostinho trusts the member states to come up with an ambitious framework for science. "We have to do what is expected of us to do for the future of Europe," she said. "We do trust the member states. Otherwise, we would not be invested in working for R&I."
Changes to make
Budget isn't everything, and there are a number of shortcomings in Horizon Europe researchers want to see fixed to have a better-oiled next programme.
For one, Horizon Europe's impact-driven approach is eating away at its funding for independent scientific exploration. This was the most obvious message from the Commission's big scale Horizon consultation a few months back. "That balance has not been completely adequate today and the balance should be restored. The programme should cater to all researchers that are excellent and can generate impact," says van den Hoek.
This will be a decisive issue for universities and research institutes, proponents of fundamental science's role in tackling societal challenges. "This is not new, but for us it's absolutely critical that we do shift towards more explorative and must less prescriptive political approaches," says Agostinho.
Other important aspect to fix is international collaboration. While there's been a lot of talk about opening up the programme, the Commission has run into a number of roadblocks along the way. Even the EU's closest partners such as UK and Switzerland continue to be left out of the programme.  "These are difficult and complex operations, also because you have to deal with foreign governments, but we can only see that the ambition is not really matched by the reality today," says van den Hoek.
There's also the question of whether the EU's new research instruments, such as the New European Bauhaus and the five research missions, which aim to mobilise research to tackle major societal challenges, are worth the investment. They're still new and hard to judge, but researchers have been wary about their added value.
And research projects now come with a list of requirements that go with them, such as gender plans, to impact assessments and demands for transdisciplinary approaches, among others. Many researchers are finding these difficult to deal with, and how important they are for each project should be rethought.
Agostinho also notes more should be done to ensure knowledge transfer. The Commission has been working towards this for years, but Horizon Europe falls short in moving knowledge and research towards innovation.