Science|Business finds five Marie Curie projects that include as participants some of China's 'Seven Sons of National Defence,' risking aid to its military. This is what these projects involve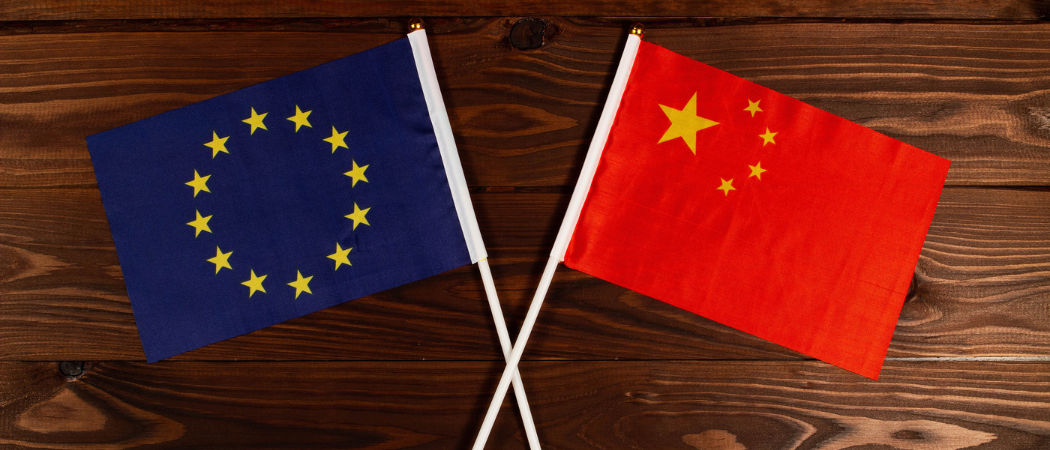 Here are the five ongoing EU research projects that involve China's defence-linked universities – the so-called 'Seven Sons of National Defence.'
As explained in the accompanying article, these five Marie Skłowdowska Curie Actions involve some of the Chinese universities that, while also pursuing civilian research, have support of the military as a primary objective. Under standard EU rules, their participation in the EU projects is funded by Beijing, not Brussels – though they still have full access to meetings, staff exchanges and research results with the European partners.
These projects appear to have been authorised in accordance with Commission rules in place when they began, and project leaders say the Commission raised no objections to the Seven Sons participation. But the projects continue today, and are contracted to do so for several more months, despite the Commission's own vow in April to keep EU R&D results away from China's military.
Science|Business identified the projects by searching the Commission's public databases, and Commission officials declined repeatedly to comment publicly.
The MICRO-FLOTEC project
Beihang University, one of the "Seven Sons" based in Beijing, participates in this ongoing Marie Skłowdowska Curie Action (MSCA). Called Micro-FloTec, the project gets EU funding of €437,000 and will run for the next four years. It was authorised under the 2021 work programme of Horizon Europe, and formally kicked off on 28 March of this year – just two days before Commission President Ursula von der Leyen vowed to "de-risk" China relations.
The project is led by Sabanci University in Istanbul, and includes French, Portuguese, Spanish, South African, Canadian, Korean and UK universities. And, operating on their own funding sources rather than the Commission, are Beihang University, a Chinese company and four Chinese civilian universities.
The project's topic: researching better materials and designs to manage the intense heat that electronic devices can generate – a problem that affects energy conservation, refrigeration systems, sensors and many other fields. "Our project will hopefully achieve cost-effective and sustainable solutions, initiate future advancements and investigations, and contribute towards the EU's 2050 long-term strategy for climate and energy saving goals," according to the project's official description in the Commission's Horizon database.
Why the Chinese participation? "We want an efficient platform to share our experience," says the Sabanci coordinator, Ali Koşar. "It's really important." Further, he says China actively promotes academic exchanges. He notes China also has interesting start-up companies in this field, and "the industry supports innovation in China." The work itself is early-stage, he says, without obvious practical applications to the military. And the Commission's evaluators, when examining the grant application, didn't raise any objections to Beihang's involvement.
The SEEDS project
The SEEDS project is coordinated by the University of Sussex under a Horizon 2020 MSCA grant of €340,400 authorised in 2021. It has six partners, in the UK, Portugal, Singapore and China – among them, Beihang. It is set to run to February 2025.
The official project description says it aims to revolutionise the security and privacy of communications networks between vehicles. As driverless cars come closer to reality, one of the challenges is making sure all the different communications networks that are needed will work fast and securely enough. Drones – besides their obvious military applications – have been mooted as one way to keep all the cars connected online. The Commission's database on the project includes a peer-reviewed paper involving drones with four co-authors from Beihang, exploring "joint mobility, communication and computation optimisation" for drones in "air-ground cooperative networks".
Zhengguo Sheng, a researcher at Sussex who coordinates the project, stressed that it was focused on "theoretical level" research below technological readiness level 3 (on a 9-point scale from fundamental discovery to market-readiness.). "Our collaboration with overseas institutes follows the export control policy from my university and the EU project agreement," he said.
Some other universities contacted by Science|Business also stressed they had complied with export control rules when asked to explain their collaboration with the Seven Sons. But for some critics, this is not enough. Export controls are intended to prevent tangible technology or software from getting into the wrong hands, says Jeff Stoff, a US security analyst with the Center for Research Security & Integrity. "Universities often define national security risk solely within the context of export controls." But export control regimes aren't designed to deal with risky research collaborations, he argues, meaning compliance alone is not enough.
The DORNA project
Beihang also participates in a third MSCA consortium to study "high-performance [electric] motor drives for next-generation propulsion applications that can operate at high speeds and harsh environments," according to the official project description. It sets out to "utilise the latest technological discoveries" in areas including "sensors and monitoring, communications, big data and artificial intelligence".
The DORNA project started in 2020 with €1.1 million of EU funding under Horizon 2020, and will continue to October 2025. As well as Beihang, it includes the Harbin Institute of Technology, another of the Seven Sons. The Commission's database lists Aston University in the UK as the project coordinator, but an Aston spokeswoman said it had been transferred to Nottingham University. Beihang was also a partner on a just-completed plasma physics project exploring friction, drag and aerodynamics, also coordinated by Nottingham. The CTFF project promised "significant impacts to engine design" and yielded several papers on aerodynamics.
A spokesperson for Nottingham said that "all international research partners are constructed fully in line with UK government legislation, including export control regulations, and subjected to rigorous internal research security, integrity and ethical procedures".
The ULTRACEPT project
Another of China's Seven Sons is Northwestern Polytechnical University, the only university in China to have a defence-specific drone laboratory; and it is a manufacturer of military drones through a related company, Aisheng Technology Group, according to the Australian Strategic Policy Institute (ASPI), a think tank that has mapped China's university-defence links. Northwestern, along with seven other Chinese universities and research institutions, is a partner in a Horizon 2020 MSCA project called ULTRACEPT, due to end this September on EU funding of €1.9 million.
The project focuses on collision avoidance between autonomous vehicles. It has resulted in four publications and conference proceedings on swarm intelligence and swarm robotics, a branch of artificial intelligence that could enable robots, drones or satellites to perform collectively by interacting with one another, without the need for direction from a central control room. None of the 27 papers resulting so far from the project list Northwestern co-authors, but the research – accessible to all partners – includes papers on developing "flying insects" (drones) to coordinate on-the-road networks.
A spokesman for the University of Lincoln, which coordinates the project, said it had required Northwestern to sign a "commitment letter" declaring "that results or developments would not be used for military aims or purposes." It also stressed the research results, in line with EU rules, had to be published in an open access repository. Other universities also emphasised this point when asked about their projects with the Seven Sons.
The CO-COOL project
The EU has also given €639,400 to an MSCA project looking into cooling technologies. Among the participants is Nanjing University of Aeronautics and Astronautics (NUAA), another of the Seven Sons, plus three Chinese civilian universities. NUAA is closely involved in China's military aviation R&D, and hosts multiple defence laboratories, including one on "advanced design technology of aircraft," according to the ASPI.
CO-COOL, which started in October 2021 under Horizon 2020 and runs to September 2025, is framed as an attempt to keep spaces chilled while the planet warms. A spokesperson for the University of Birmingham, which coordinates the project, said it complied with export control rules; and the cooling technologies "are purely for civic use".  However, the project has so far produced three articles on heat transfer technologies – which more broadly can be used to keep fighter jets cool during flight. One of these articles has a co-author from NUAA, who has recently also authored an article on the "Heat Transfer Characteristics of an Aeroengine Turbine Casing".