Negotiations to join Horizon Europe are gathering speed, but potential suitors say the EU's strategic autonomy goals are limiting the scope of association deals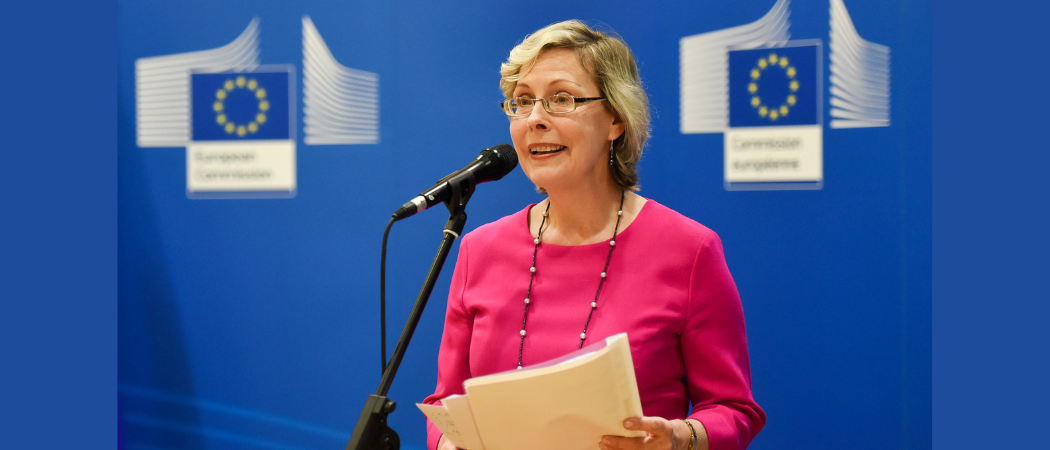 The EU is making some progress towards adding international partners to its Horizon Europe research programme, but complaints about the proposed membership terms continue to stir controversy.
At a Science|Business roundtable on 28 March, representatives of the Israeli and Swiss governments voiced concern about Commission rules limiting their potential access to late-stage research projects in quantum and space technologies, in what is meant to be the first EU research programme to be fully open to the rest of the world.
Multiple association deals are in the works and the European Commission's chief Horizon Europe negotiator Signe Ratso gave an update on how the negotiations are going.
New Zealand has joined, but other countries are still waiting in line, or remain undecided. Ratso said a deal with Canada could be finalised "within the course of this year", while Japan and South Korea have to make up their minds after concluding exploratory talks. Switzerland is waiting for a green light, and the Commission is newly optimistic about the prospects. The UK is about to re-enter association talks after the formal signing of the Windsor agreement on trade in Northern Ireland.
But the terms of association are proving challenging, both politically and technically. The Commission wants its global partners to take part in the programme to help advance science and tackle global challenges, such as climate change. But it also wants to protect its sovereignty and put Europe first. For associated countries, these are difficult grounds to navigate.
The EU won't let outsiders in on every grant call and restrictions for non-EU participants in space and quantum research mean prospective applicants spend more trying to figure out which calls they are eligible for, rather than determining which suit them best, says Danny Seker, director of the Israel Europe Research and Innovation Directorate (ISERD).
Seker agrees the EU should protect strategic assets, but believes there's a better way these interests could be managed. One idea he suggests is to move restricted topics to a separate EU research programme, making Horizon fully open to everyone.
The objections are not just about what calls associated countries are eligible to participate in, but also how Horizon Europe relates to other EU programmes. As one case in point, in Horizon Europe cyber calls are open, whereas in the sister programme Digital Europe, cybersecurity is closed to associated countries.
When Israeli participants try to apply for Horizon cyber calls, European counterparts often aren't keen to collaborate, because they're afraid that once they want to move the project from research in Horizon Europe to deployment under Digital Europe, they won't be able to get funding because of the restrictions on who can join. "This influences participation and we see reduced participation in that side of the programme in the last two years," says Seker.
A big handful
For Switzerland, which is still waiting to be allowed to associate, the restrictions means its researchers cannot collaborate with EU counterparts in areas they are strongest in. These include quantum research and space in Horizon Europe and high-performance computing under Digital Europe.
"There's only a handful of calls that are restricted – yes, that is true, but the hand is quite big," says Mascha Zurbriggen, deputy head of unit for EU framework programmes at the Swiss State Secretariat for Education, Research and Innovation.
But Ratso says the EU is not willing to budge unless reciprocity is ensured. "Very few call topics are closed to third country entities in the current work programme, and even fewer to entities in associated countries. You will agree that it is the sovereign right and obligation of every jurisdiction in the world including the EU to safeguard strategically sensitive interests. And everybody does it in the world. After all, Israel does the same," she said.
For the EU, getting partners to join its research programme is a way to speed up green and digital innovation, and increasingly, to keep its footing on the global stage. "The transformed geopolitical tensions with continuing Russian aggression in Ukraine have been raising the importance of human rights and putting fundamental values under challenge. In this context, the need to collaborate with likeminded centres of excellence globally is even more pressing," says Ratso.
The latest on the contenders to join
UK. Both sides say they are in the process of deciding what's next, with discussions foreseen over the coming weeks. Ratso alluded to a "tight agenda of technical meetings" where the details will be trashed out. There may be some sticking points: the UK and the EU originally agreed the terms of association in December 2020 but a lot has changed over the last two years, which will have an impact on the upcoming talks. "We need to address the reality that we have missed two years of a seven-year programme. I think that's a reasonable thing to discuss, but I don't have any details," said Adam Jackson, director for international research and innovation at the UK Department for Science, Innovation and Technology. "That should become clear over the coming weeks."
Switzerland. After years of stalemate as Brussels and Bern's strained relationship put science collaboration in jeopardy, it's finally looking up, according to Ratso. Commission vice-president Maroš Šefčovič recently visited Bern and the experience has been 'positive'. Once the wider political issues between the EU and the Swiss are resolved, the Swiss are keen to join the programme. Šefčovič wants to find a deal on an EU/Switzerland bilateral agreement by summer 2024, but there's no timeline set out for Horizon association beyond that. Horizon association "would be a priority in the joint way forward," he recently said during a speech at the University of Fribourg. "But again, this is part of the broader package. In other words, if we are to move forward on new agreements, including one on Horizon Europe, we need to move at the same pace on all underlying issues in our relations," Šefčovič added. Throwing the ball to the Swiss court, "it takes two to tango," said Ratso, repeating Commission's favourite line.
Canada. It's the next country to join Horizon Europe. "We hope to conclude the formal negotiations with Canada soon, so that hopefully as of next year Canada could be associated to our programme," said Ratso.
South Korea and Japan. These two have concluded exploratory talks with the Commission. Ratso says they now have all the information on joining but they're carefully examining it all before making the decision. The Commission is waiting for news.
New Zealand. The deal is done and researchers from New Zealand can participate in Horizon Europe on an equal footing with EU counterparts, but the formal agreement still needs to be signed off. Meanwhile, New Zealand has been raising awareness of the opportunities and working on establishing a network on national contact points to make it easier for its researchers to take part. "It's true that we are having to educate our researchers how to operate in the Horizon Europe programme, but there's a lot of experience there, and I don't think it presents a big barrier to our researchers' participation," said John Creech, principle adviser at New Zealand's ministry of business, innovation and employment.
South Africa. Association is not on South Africa's horizon for now due to limited budgets and challenges around integrating the country's science system with the EU's framework, but tides could shift in the future, says Eudy Mabuza, minister counsellor for the senior science and technology representative of South Africa's science and innovation department. For now, South Africa continues its 26 year-long science cooperation with the EU in other formats; it has already allowed the two to cooperate in strategic areas and leverage funding.
Others. Egypt, Jordan and Azerbaijan have expressed interest in joining the programme. Negotiations with Morocco are still ongoing amid reports that alleged political disagreements over the status of Western Sahara may be impeding progress.
Editor's note: This article was updated on 31 March to clarify the summer 2024 timeline is for an EU/Switzerland bilateral agreement.