Former head of the European Institute of Innovation and Technology's digital division describes his ambitions for the €204.5M Dutch national artificial intelligence agency he now runs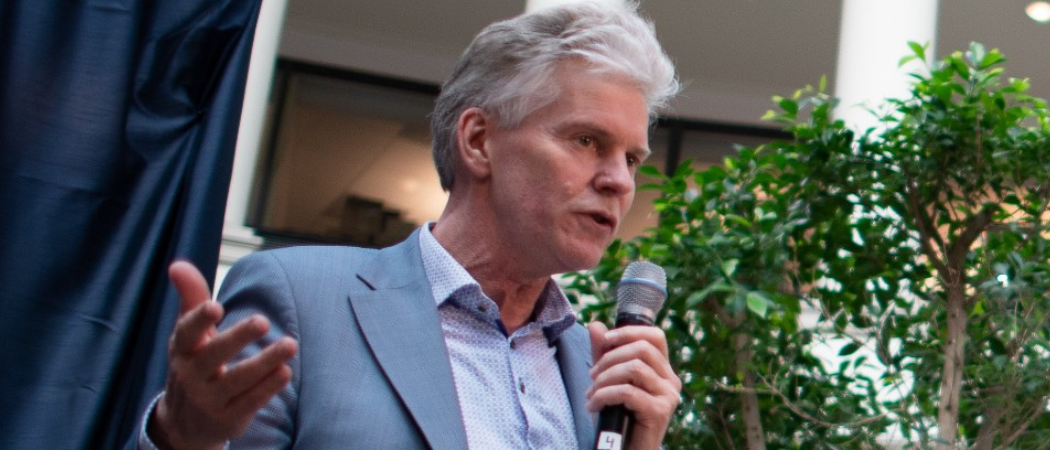 The former CEO of EIT Digital Willem Jonker recently took up the leadership role at AiNed, a new public-private venture for artificial intelligence in the Netherlands, set up to help his country strengthen its international competitiveness and contribute to the EU's strategic agenda in the field.
AiNed was launched earlier this year with funding of €204.5 million over four years from the Dutch National Growth Fund. The fund, launched in 2021, has a total budget of €20 billion until 2025 for investments in knowledge, research, development and infrastructure, in areas that will foster economic grow in the coming decades. The government expects the public investment, including for AiNed, to be matched by private money.
Education and research in artificial intelligence will be funded with public money, but activities that are closer to the market would require a substantial contribution from industry. "It's not clear what the multiplier is but it's reasonable to expect at least the same amount will be brought in by private sector," Jonker told Science|Business.
While researchers and innovators in the Netherlands have made significant progress in machine learning, hybrid AI systems and responsible use of AI, more needs to be done to extract the economic and social value of this technology.
At EIT Digital, one of the nine Knowledge and Innovation Communities (KICs) of the European Institute of Innovation and Technology (EIT), Jonker focused on bringing together research, education and innovation to get digital technologies to the market. In the new position, he hopes to bring a fourth element - of the broader public - into the mix, to sharpen the focus on the ethical, legal and societal aspects of artificial intelligence.
That objective springs from the case of an AI system the Netherlands deployed in low-income areas to compile data on employment, debt and social benefits, in order to identify people who committed welfare fraud. The system wrongfully generated ludicrous fines to recipients of childcare allowances in vulnerable communities. A court ruled in 2020 that the government should halt the use of the system, citing human rights violations.  As a consequence, the Dutch government recently announced plans to establish a watchdog to reduce bias in artificial intelligence.
Sensible and appropriate
Jonker acknowledges the use of AI by public authorities and companies could "lead to bad outcomes for citizens", saying regulation plays an important role in ensuring big data and AI are not used for dubious purposes. That is why he wants AiNed to bring together industry and research with public institutions, non-governmental organisations and citizen and advocacy groups, to ensure sensible and appropriate use of these new digital technologies.
Big internet platforms in the US and Asia are already using AI to reap the economic benefits of holding and interrogating massive amounts of user data and Europe lags too far behind to be able to compete.
However, Jonker says, Europe has a strong position in the use of AI energy systems, mobility solutions, the car industry, agriculture and health care. All these sectors produce large amounts of data with the potential derive huge amounts of value through AI.
However, Jonker said, we are just in the beginning of the  technology revolution: while mountains of data are generated every day, it is not accessible because systems are not interconnected, and legislation prevents cross-border sharing.
The challenge ahead is "making sure that we have European data spaces and [access] is not hindered by national borders in the EU," said Jonker.