Experts decry record-breaking scepticism towards vaccines across the EU and plead with member states to monitor attitudes and work to build public confidence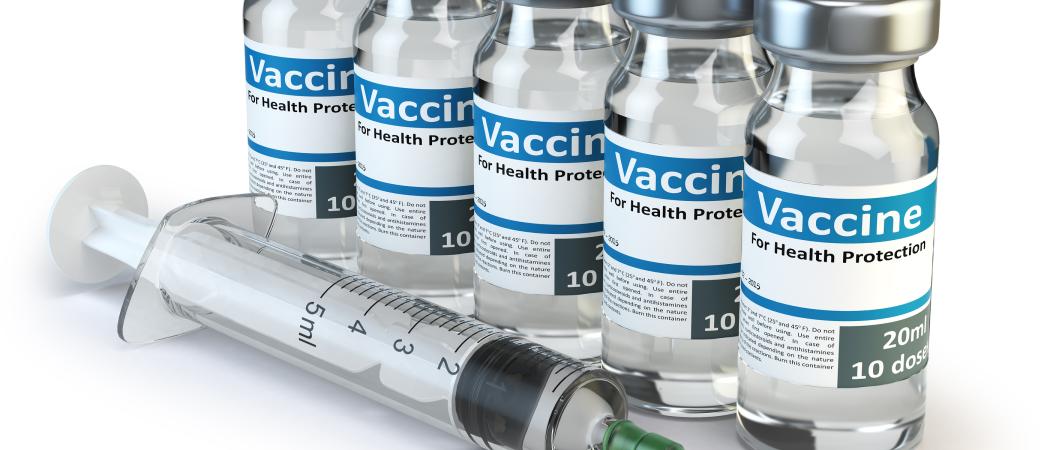 In Europe, hesitancy about having children vaccinated is on the rise - and so is the incidence of infectious diseases that immunisation prevents. A measles outbreak is ongoing; in 2015 Spain reported its first case of diphtheria for 28 years.
Current levels of scepticism towards vaccines are "record breaking," according to Heidi Larson of the London School of Hygiene and Tropical Medicines and an expert in the social and political factors that affect uptake of health interventions. Public health authorities are concerned about the problem but efforts to tackle 'vaccine hesitancy' in Europe and rebuild public trust lack any substance because, "There is not enough financial backing for such programmes," Larson told a Science|Business conference last month.
Larson heads the Vaccine Confidence Project (VCP), a World Health Organisation (WHO) programme that tracks vaccines scepticism. She is lead author of a paper published last September on what is claimed to be the largest ever opinion survey on the issue.
A total of 65,819 people around the world were questioned on vaccine safety. Of 67 countries surveyed, France topped the poll with 41 per cent of respondents saying vaccines are not safe, compared to a global average of 12 per cent.  
Other countries with high levels of vaccines scepticism are Bosnia and Herzegovina, Russia, Mongolia, Greece, Japan and Ukraine.
As it happens, the high level of scepticism is not mirrored in actual vaccination rates, either in France or elsewhere in Europe. However, there have been falls in the level of coverage. Since it only takes a small number of unvaccinated people to pose a public health threat this makes it important to quickly identify countries or groups with declining confidence, Larson said.
WHO reported earlier in July that ongoing measles outbreaks in the WHO European Region have caused 35 deaths in the past 12 months. The most recent fatality was a 6-year-old boy in Italy, where over 3,300 measles cases and two deaths have occurred since June 2016. Several other countries have also reported outbreaks; according to national public health authorities, these have caused 31 deaths in Romania, one death in Germany and one in Portugal.
These are shocking statistics for a disease that is entirely preventable through vaccination.
Why choose not to vaccinate?
VCP's research shows that doubts about the safety of vaccines is the number one concern globally. People worry about the increasing number of vaccines they have to administer to their children, about the potential for serious adverse effects, and the levels of aluminium and mercury in vaccines.
"We need attention and investment in building trust and confidence [in] the science and in specific products generated through science," said Larson.
Experts decry the increasing threat to public health posed by anti-vaccination movements, pointing to an absence of any scientific evidence to suggest a causal relation between vaccines and conditions such as autism, multiple sclerosis and sudden infant death syndrome.
If there was a hint of side effect of a vaccine, "It would be taken off the market," said Heinz-Josef Schmitt, head of Pfizer's EU Vaccines Medicines Development Group and Scientific Affairs.
Public health intervention
"There is no public health intervention that is cheaper and most efficient than vaccination," said Xavier Prats Monné, Director-General for Health and Food Safety, European Commission. Decreasing vaccination rates are a manifestation of broader scepticism in science, caused by governments which "fail to understand the motivations of their communities," he said.
Prats Monné believes that Europe's lack of preparedness in the Ebola crisis was "astonishing" and "a wake-up call" for Europe to "be more proactive and not to wait for pandemics [before] get[ting] its act together."
Larson recommends that health specialists are on call where there are pockets of vaccines refusal to investigate the reasons why certain people and communities do not immunise their children.
But any effort to convince vaccine sceptics is likely to be undermined by a recent edict of the European Court of Justice ruling that vaccines can be blamed for illness without scientific evidence. The Court said, "The temporal proximity between the administering of a vaccine and the occurrence of a disease" could be considered as "sufficient evidence" to prove a causal link between vaccines and disease. 
The rise in refusal to vaccinate has been driven in part by the media giving equal weight to vaccines sceptics and public health experts, believes Jean Lang, Associate Vice President for R&D at Sanofi Pasteur. Televised debates giving equal airing to anti-vaccination advocates and vaccines experts, "induce the idea of balance," she said.
Building trust is difficult and requires long-term commitment, and given this, EU member states affected by the anti-vaccination movement must act fast. It took Sanofi Pasteur three years of engaging with teachers and local municipal workers in communities in South East Asia to build up confidence in vaccines, Lang said.
European governments are reacting to the problem and tightening the law. Earlier in July France's Health Ministry said it would extend to current requirement that children under the age of two are vaccinated against polio, diphtheria and tetanus, to eight other vaccines, which  at the moment are recommended, rather than mandatory.
Similarly, Italy has decreed it will require children to receive ten vaccines and Germany has also tightened its requirements, with parents facing a fine if they refuse to have their children vaccinated and do not seek medical advice on the decision.