---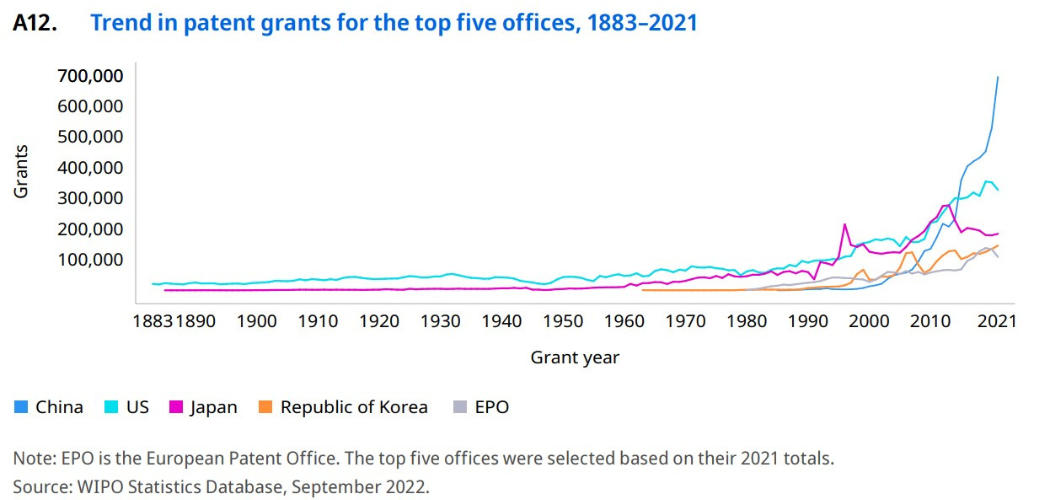 Asian countries were a driving force for global innovation in 2021, with a new report by the World Intellectual Property Organization (WIPO) showing that offices in the continent received 67.6% of the 3.4 million patent applications filed that year.
This contribution from Asia ensured that the overall number of patents filed rose by 3.6% worldwide compared to 2020.
China, South Korea and India were especially responsible for this growth with the number of patents filed there increasing by 5.5%, 2.5% and 5.5% respectively compared to 2020.
Meanwhile, the number of patents filed in the US dropped by 1.2% in 2021 compared to 2020, and also dropped by 3.9% in Germany.
This global increase in patent filings is in contrast to normal periods of economic downturns, which WIPO director general Daren Tang said was linked to the COVID-19 pandemic driving innovation.
He said, though, that this boost in innovation should not be taken for granted. "Another economic downturn is looming and geopolitical tensions have increased," he said.
"The challenges facing us right now such as climate change and the achievement of the UN Sustainable Development Goals means that we have to continue supporting innovators and creators to use the IP system to bring their ideas to reality, and create the impact that will change our lives for the better."
The report also showed that there was an increase in trademark filing in 2021, up 5.5% on 2020, as well as an increase in industrial design filings, up 9.2% in 2021. In terms of the latter, the largest growth also came from Asia.