---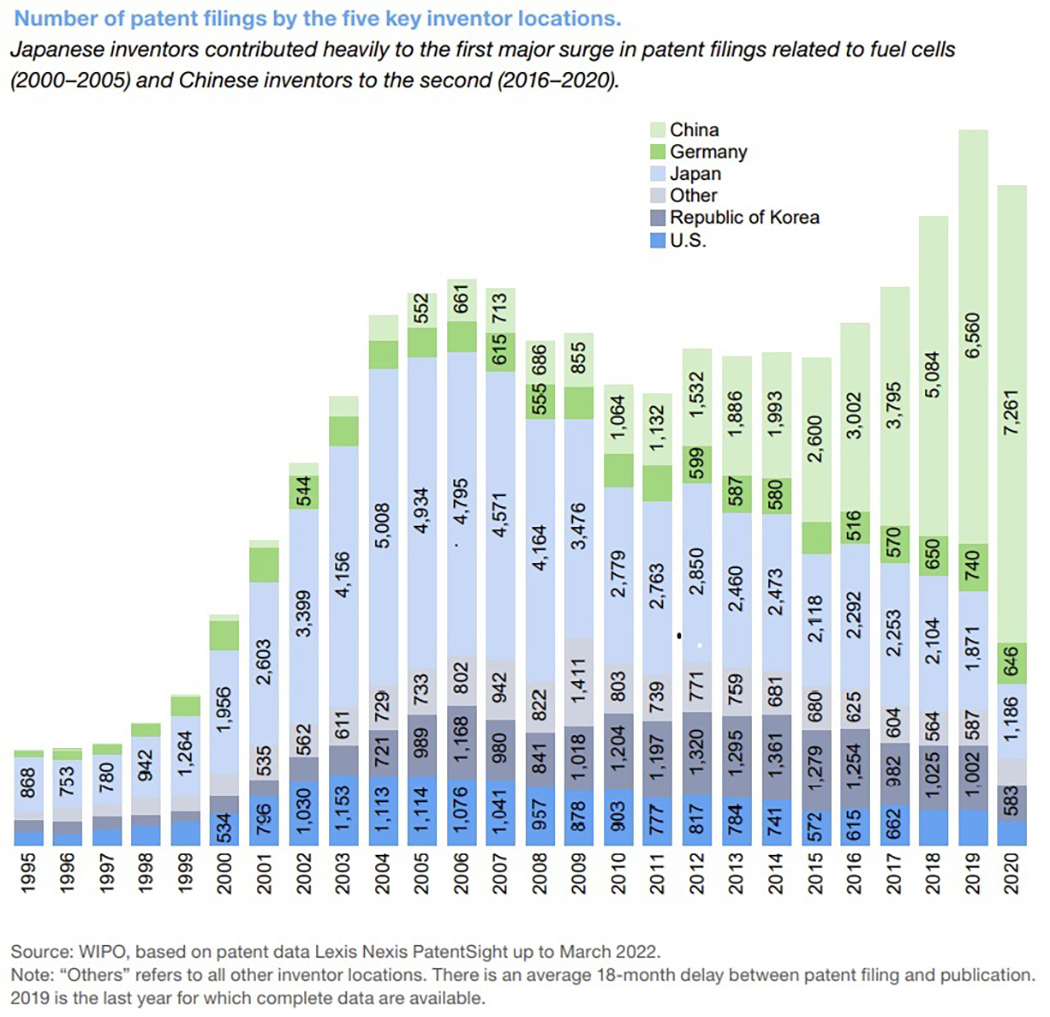 Chinese inventors contributed to a global surge in patent fillings related to fuel cells since 2016, according  to a new report by the World Intellectual Property Organization (WIPO).
Fuel cells can convert the chemical energy of hydrogen into electricity. The technology could be used in transportation and the EU wants to lead the global race to deploy clean hydrogen.
The European Commission funded a Fuel Cells and Hydrogen joint undertaking until November last year. The partnership was rejigged under the EU's new flagship research programme Horizon Europe and got a new name: The European Partnership for Hydrogen Technologies. The partnership is part of a wider strategy launched by the Commission to explore how renewable hydrogen can help decarbonise the EU economy, including transport.
However, patent filings data in the WIPO report suggest that China is behind a significant surge in the number of fuel cells patents globally.
According to the WIPO report, after an initial surge of patents beginning in 2000 and peaking in 2005, innovation activity slowed down until around 2013, when inventors based in China started filing patents in fuel cells more strongly.
Since 2015, China has dominated filings in the field. The top five inventor origins account for most of the patenting activity relating to fuel cells, contributing 89 percent of the data set, with few contributions from other jurisdictions, such as France, the UK, Canada and Italy.
WIPO says there are more patent filings related to electric vehicles than for fuel cells in general, with one quarter of the latter being applicable in the transport sector.