---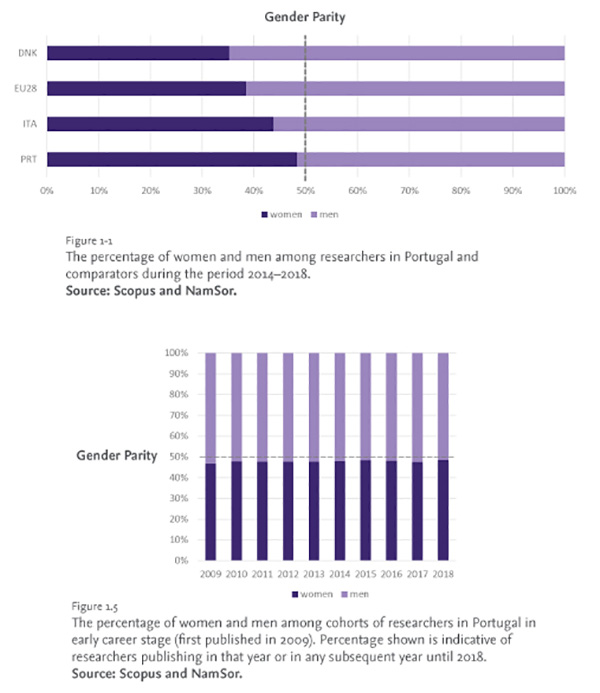 Portugal has a particularly high aggregate number of women in science – especially early career researchers -  according to a new Elsevier report, Gender in the Portugal Research Arena: a Case Study in European Leadership. Women represent nearly half the active authors in Portugal (see figure 1.1), following an increase of nine percentage points over the past 20 years – the largest rise in Europe.
Women are particularly highly represented among junior authors, across the life sciences and health sciences fields, and in chemistry, chemical engineering and psychology.  Unlike their counterparts in other countries, women researchers in Portugal are likely to continue publishing over time (see figure 1.5).
The report offers a data-led look at the dynamics underlying Portugal's progress. In a series of interviews, leaders in academia and government also share best practice and lessons learned. Among the key findings: Portugal's success is partly the result of a longstanding commitment to early education STEM interventions and research on gender equality, as well as funding to implement work-life balance and gender equity plans.
Powered by Scopus