---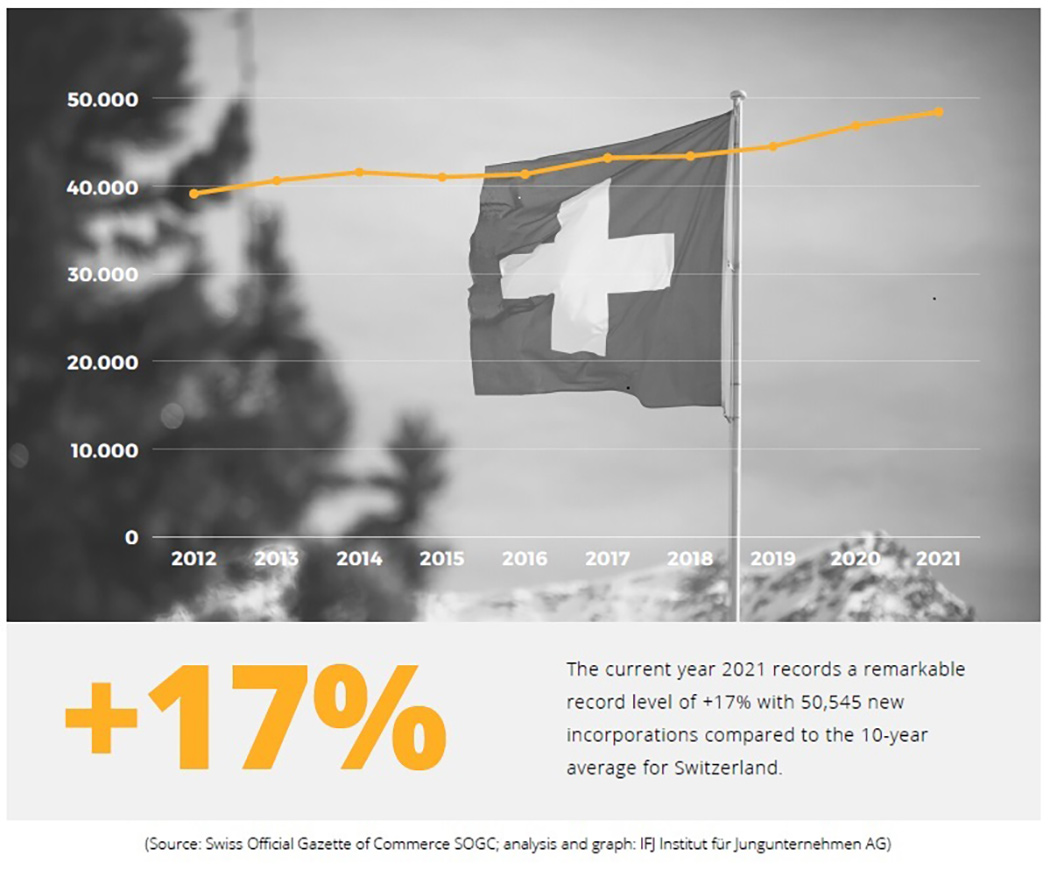 Last year, Swiss entrepreneurs defied the COVID-19 pandemic and set up 50,545 new companies in the country, an increase of 7.9% compared to the previous year.
According to a report by business management consultancy firm IFJ, Swiss entrepreneurs founded 17% more companies in 2021 compared to the average over the past decade.
In Switzerland, 400,000 employees work in companies that are less than 10 years old. "For a well-functioning economy like Switzerland, it is essential that new companies are founded every day," the report says.
Compared to the previous year, the number of health and ICT start-ups grew by 12% and 9.7% respectively, but the number of new high-tech companies was 1.9% lower in 2021.
However, scientists and engineers at the Swiss Federal Institute of Technology, ETH Zurich founded only 25 spin-offs in 2021. ETH Zurich reported 34 spin-offs in 2020 and another 30 in 2019.