---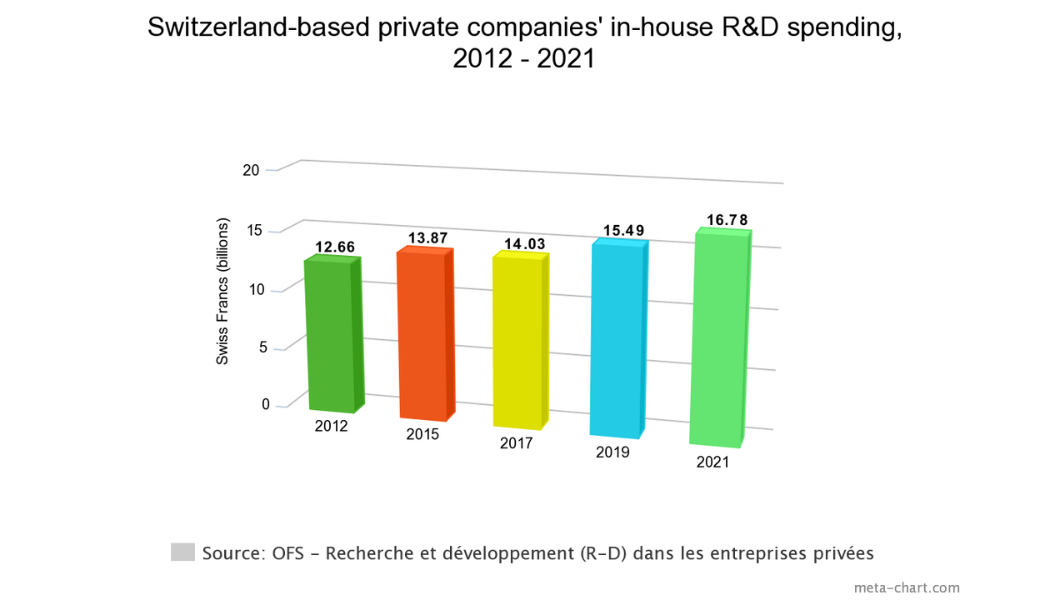 Private companies in Switzerland spent close to CHF17 billion (€17.20 billion) on research and development in 2021, a new study by the country's Federal Statistical Office shows.
This is an increase of approximately 4% per year since 2019 when the last review was carried out, and is in line with an upwards trend over the past decade. 
The pharmaceutical sector was by far and away the biggest spender, investing CHF6.2 billion, an increase of 10% over 2019. Other big spenders were the general R&D sector at CHF2 billion, followed by the machinery sector, which spent CHF1.7 billion on research. 
A total of 62,000 people were involved in R&D activities in the country, 25% of them women, a percentage that has not shifted since at least 2012. 
One notable change is that the percentage dedicated to fundamental research dropped dramatically to just 8% in 2021, from around the 25% mark where it has hovered since 2015.
This is put down in part to the investment cycle in pharmaceuticals, where relatively inexpensive discovery and preclinical research paves the way for far more costly clinical  development. However, the drop off is still "striking" over such a short period of time, the report says.