---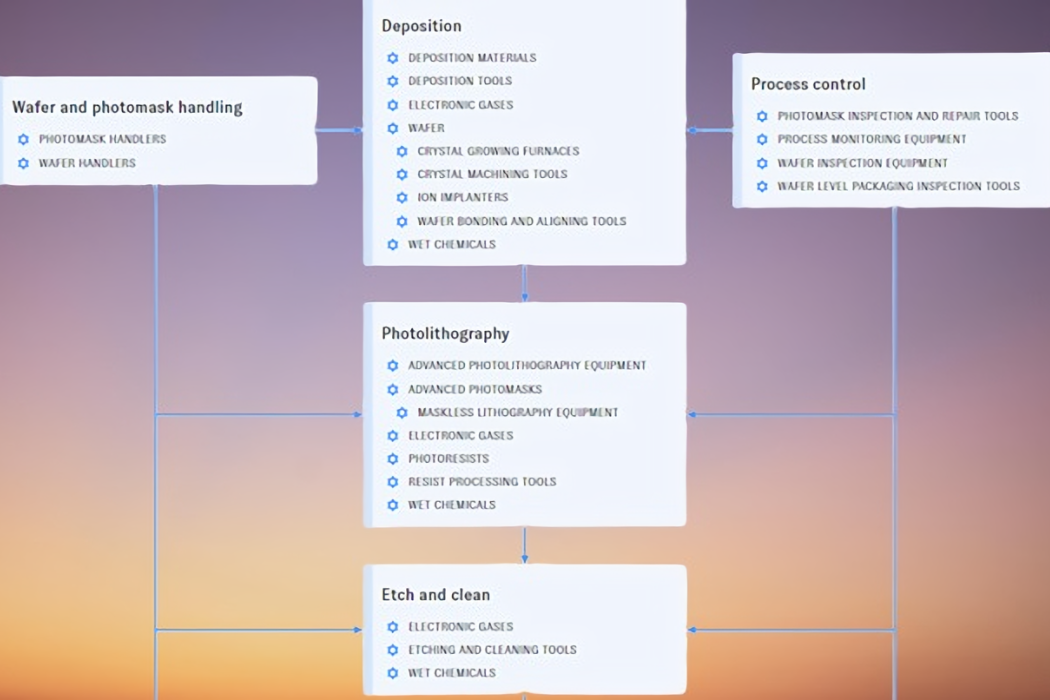 A US-based think tank has released an interactive website setting out all the steps in the fiendishly complex process of producing logic chips, a geopolitically crucial type of semiconductor that powers smartphones, supercomputers and weapons.
The Supply Chain Explorer explains every step of the process, from chip design to final testing, and shows which countries and companies play what role in each stage.
The tool can filter the supply chain by country, so that users can see what role Germany, the Netherlands, Taiwan or Japan, for example, play in the process.
It's also possible to use the explorer to highlight when certain countries have a near monopoly over a particular part of the supply chain, breaking down market share.
The explorer is a project of the Emerging Technology Observatory, set up last September by the Center for Security and Emerging Technology.