---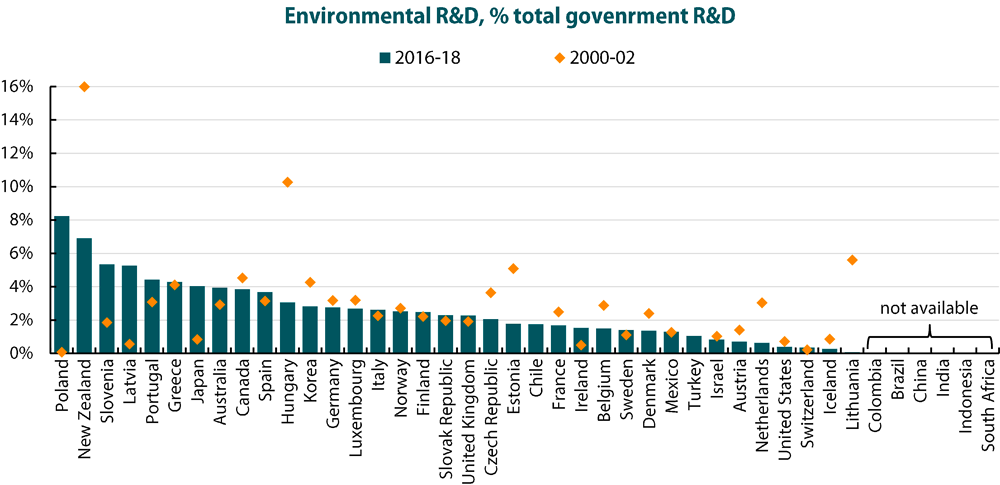 A report from the OECD on worldwide post-COVID green recovery finds Poland invests over 8 per cent of its total R&D budget on environmental technologies, a greater proportion than any other OECD country.
While many governments have increased their R&D budgets since 2000, the report finds spending on environmental research did not grow by much in the OECD overall.
Poland stands out in having invested nothing in environmental R&D in 2002, but more than 8 per cent of its total research budget in 2018.
Meanwhile, New Zealand is in second place, but has seen the biggest drop in the percentage of R&D funding invested in environmental research, falling from 16 per cent in 2002, to 7 per cent in 2018. Another big drop was seen in Hungary, going from 10 per cent in 2002 to 3 per cent in 2018 and Lithuania, which devoted 6 per cent of its total R&D budget to environmental research in 2002, and 0 per cent in 2018.
Slovenia, Latvia, Portugal, Japan and Australia have seen a steady increase in the share of the total R&D budget going to environmental research and technologies.