---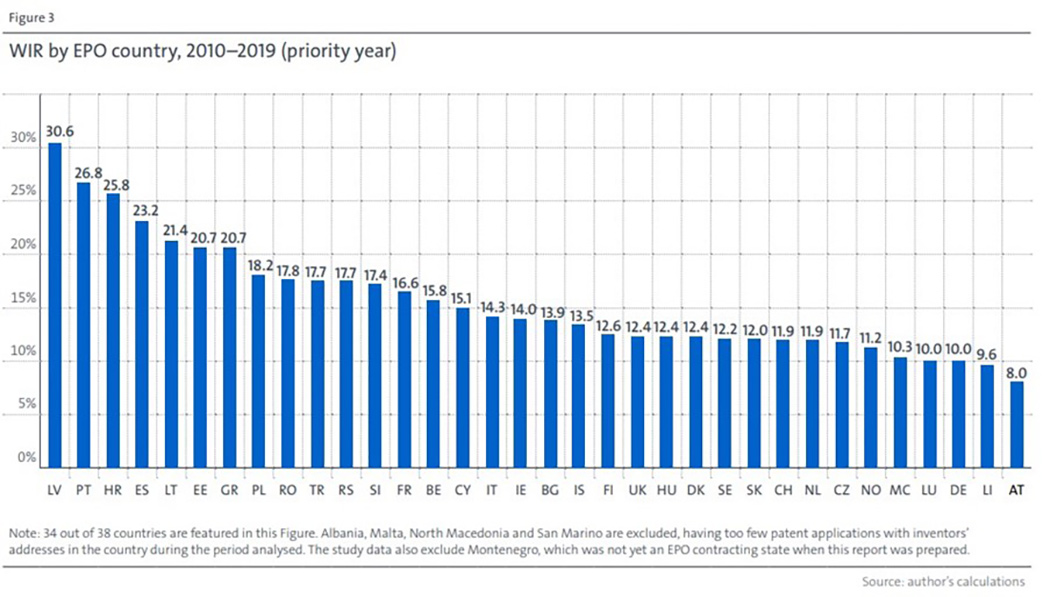 Fewer than one in seven inventors in Europe are women, a first-time study by the European Patent Office (EPO) shows. 
The study found that in 2019 women were named on only 13.2% of all patent applications.  
While this is a significant increase from 2% in the late 1970s, it shows there is still a huge gender gap. The rate of women inventors is also far below the share of women among science and engineering researchers and graduates.
Latvia had the highest women inventor rate in Europe in 2019, with 30.6% of patent applications naming women. It was followed by Portugal (26.8%), Croatia (25.8%) and Spain (23.2%). 
On the other end of the scale, Austria was lowest at 8%, followed by Lithuania (9.6%), Germany (10%) and the Netherlands (11.9%). 
In terms of sectors, women are best represented in chemistry, with their names on up to 22% of patent applications. They are named on fewest patents in mechanical engineering, at 5.2%.
In general, a higher proportion of women are named on patent applications from universities or public research organisations than on those submitted by companies. 
The 13.2% of EPO patent applications naming women in 2019 is above Japan at 9.5%, but below the US at 15%.