Increased private sector investment is the sole cause of the rise; no increase in spending by government, higher education, or non-profits
---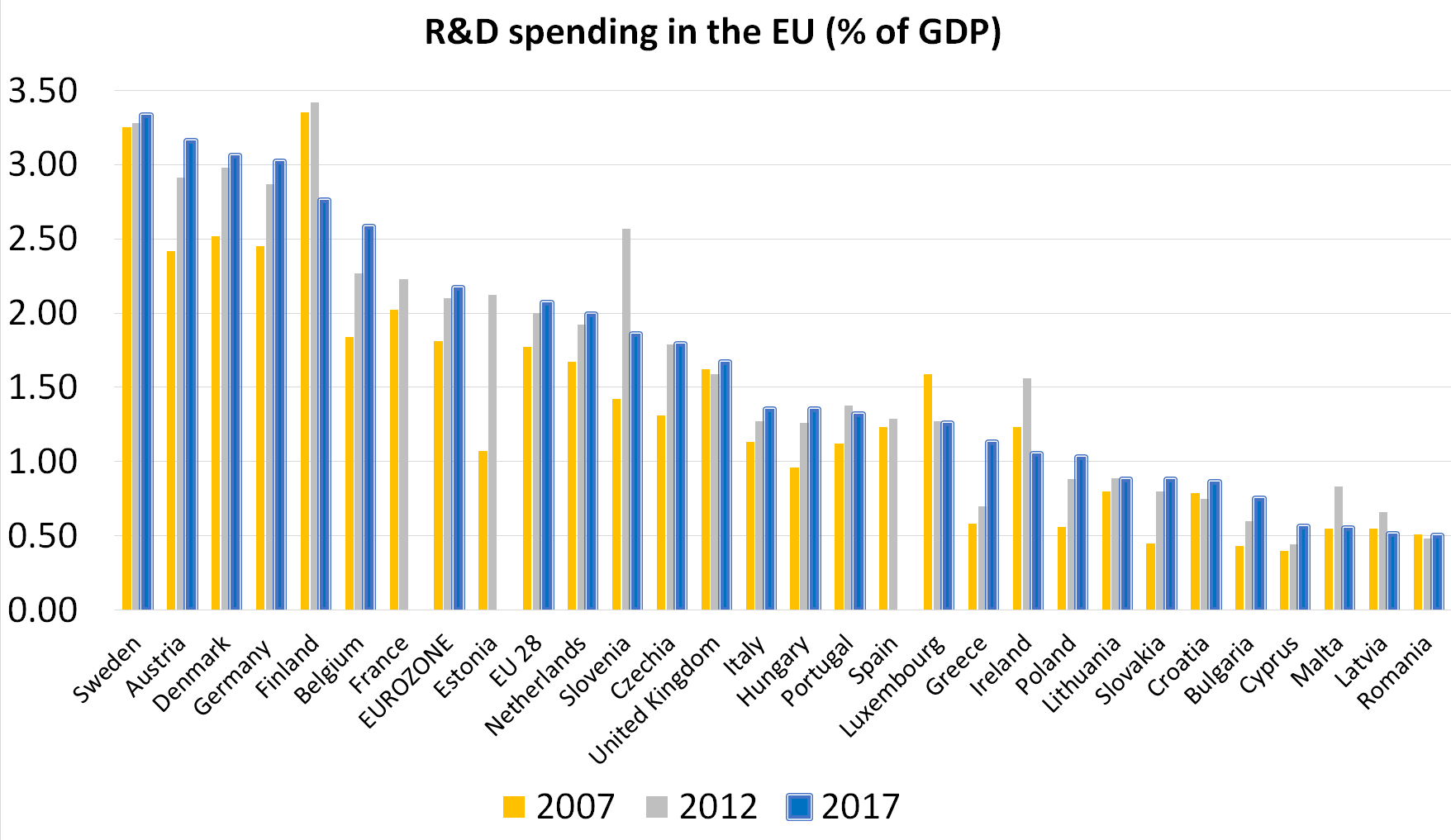 European R&D spending as a percentage of GDP continued its steady climb to a ten-year high in 2017, despite no increase in spending by European governments, universities, or non-profits. Businesses alone account for the rising investment.
Figures published on 19 November by Eurostat, the EU's official statistics service, reveal that overall R&D expenditure in the EU rose to 2.07 percent of GDP in 2017 from 2.04 percent the previous year, far short of the Europe 2020 target of 3 percent of GDP.
Just four countries hit the 3 percent target: Sweden (3.33 percent), Austria (3.16 percent), Denmark (3.06 percent), and Germany (3.02 percent).  
Businesses' R&D investments have increased steadily each year, to 1.36 percent in 2017. R&D expenditure by European governments has slowly fallen from 0.26 percent in 2009 to 0.23 percent last year, the same level it was at in 2007. Investments by higher education institutions has barely moved since a rise from 0.42 to 0.46 percent during 2008-9. Non-profits' R&D spending has remained steady at an estimated 0.2 percent per year. 
Source: Eurostat
Editor's note: The chart has been corrected to reflect the fact that Eurostat does not have 2017 R&D expenditure data for Estonia, France and Spain.